Raytracing is now available for Minecraft Bedrock with compatible hardware - for the best enjoyment you need a resource pack that can show off the raytracing features at its best. This pack pushes raytracing in Minecraft to its absolute limits, upgrading almost every texture to high-definition.

This resource pack takes advantage of the new raytracing features of the Renderdragon engine to show off what Minecraft could look like - beyond the limitations of the marketplace worlds which are limited to either a small selection of HD blocks, or exclusively use pixel art graphics. This pack will work with any Bedrock world, and will replace almost every block with HD graphics, with physics based rendering that allows the light to bounce and scatter off of surfaces based on their roughness and bumpiness. Take a look at what awaits you when you use this pack: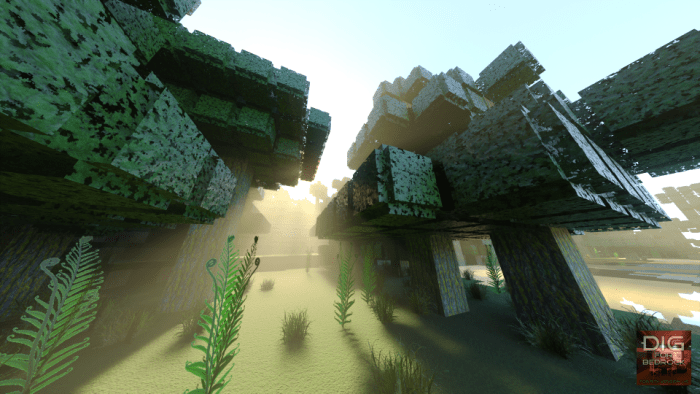 A typical world spawn. This is the default look of all leaf blocks in this pack. The behavior pack also includes prettier decorative leaves that can be placed in creative worlds.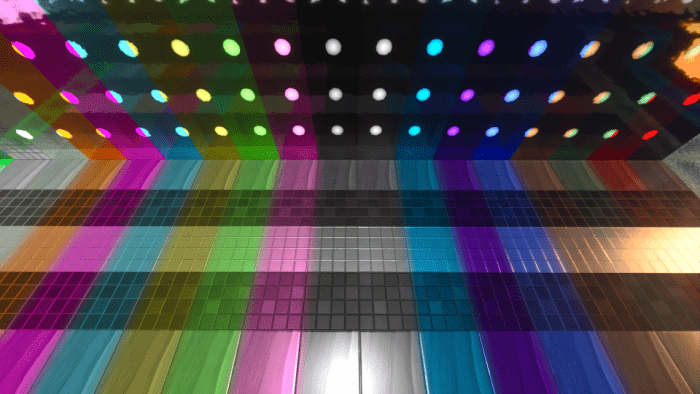 Three types of tile blocks, being colored solely by the light shining through the glass blocks. The tile blocks themselves are shades of white, gray, and black, only the light is giving them their color.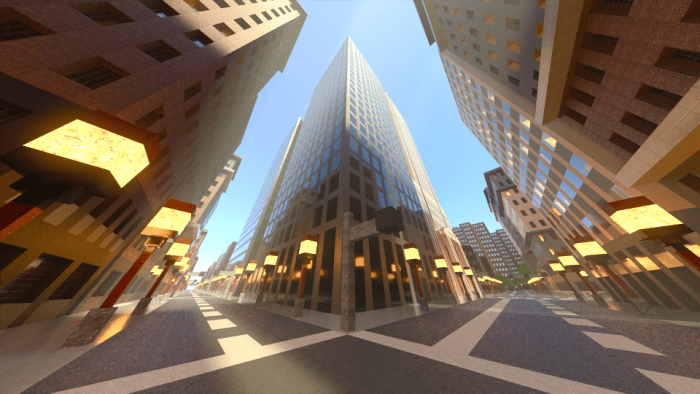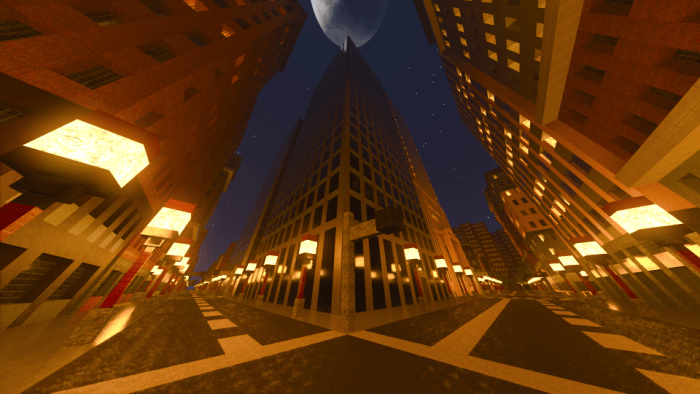 A view of a building in the Tranton world, as seen in both daylght and at midnight.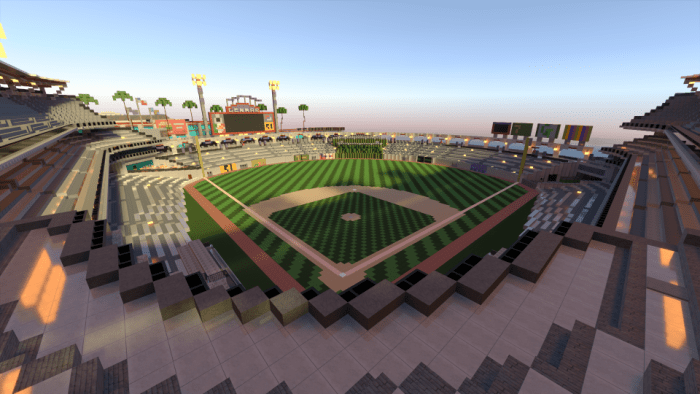 View of a stadium from behind home plate.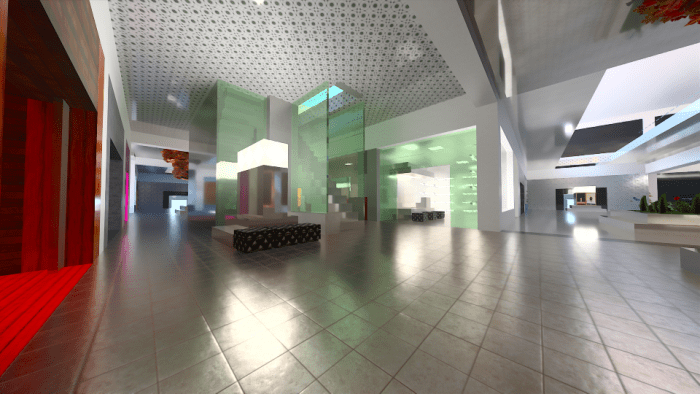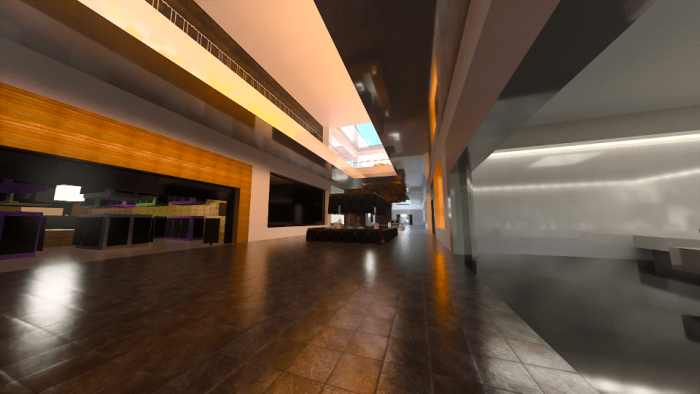 Views from a mall interior build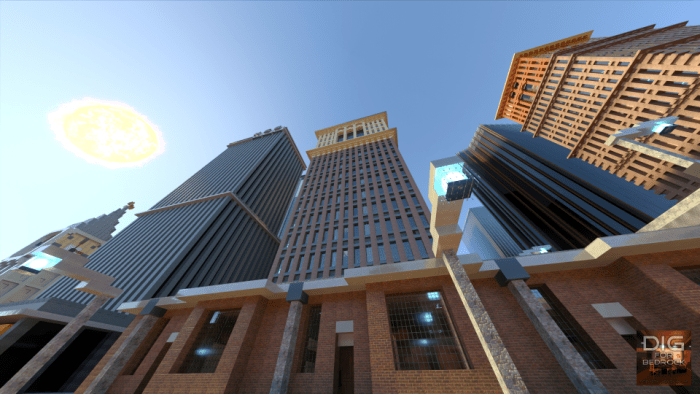 Another building from a cityscape map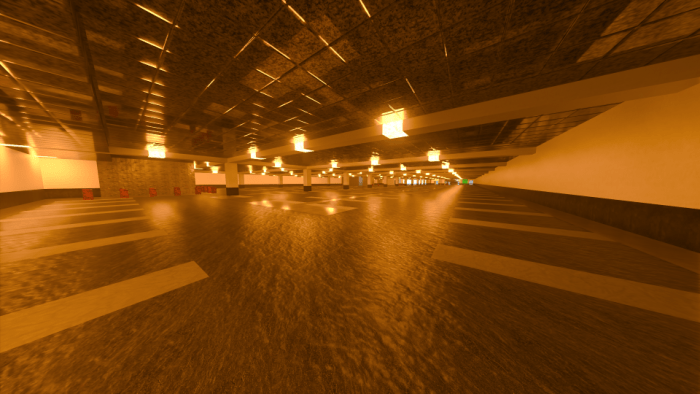 Underground parking with light from glowstone reflecting off of various smooth and rough surfaces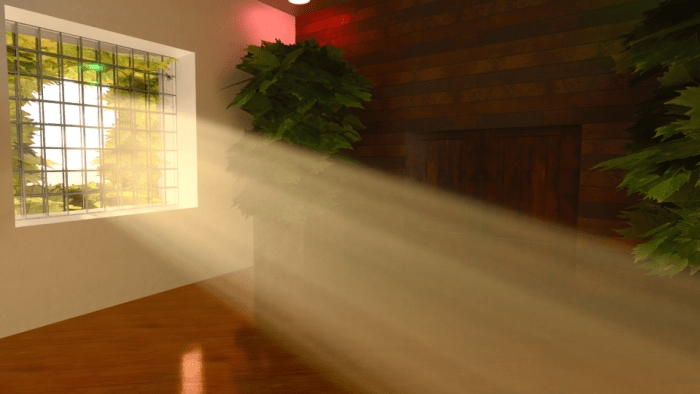 A small window demonstrating the godrays that can be created. Decorative leaf blocks added by the included behaviorpack are used here.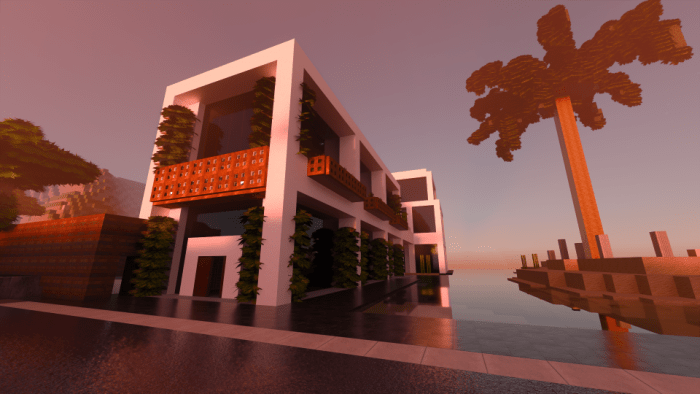 Beach house exterior. Decorative leaves are used for the palm tree and the shrubbery.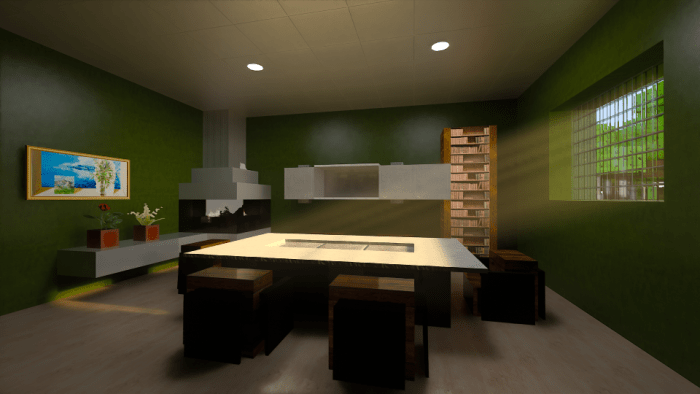 A kitchen interior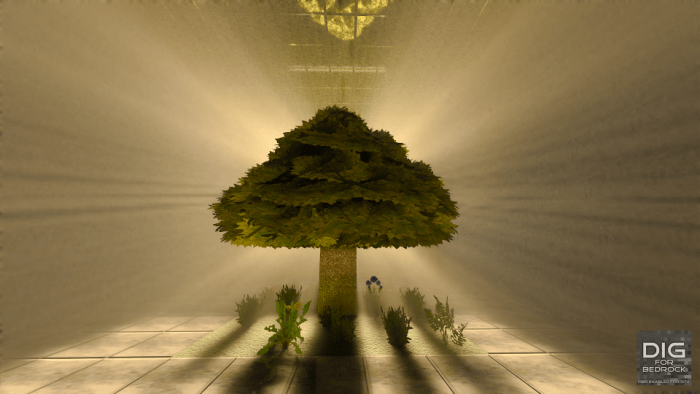 A tree made using the decorative leaf blocks, illuminated by sunlight from behind, through fog.
The addon below provides a resource pack, a behavior pack that will add additional blocks for creative builders to use, and a fog pack that will enable effects such as godrays to appear in certain biomes. Be sure to enable the resource pack and the fog pack for your worlds to change the appearance of your world. If you enable the behavior pack in your world, you may have to restart Minecraft for the additional blocks to become available. Some blocks will appear in the Creative menu, and some are available via the /give command. In either case, you can find these blocks by searching with the keyword "DIG."

Raytraced features will only work if your hardware is capable of real-time raytracing. (RTX or DXR-Capable) This release, while fully featured, may not be its final release and changes to the pack may occur to remove bugs, or to add textures, change existing textures, or even remove textures if needed. I really have been pushing the limits to what Minecraft Raytracing is capable of and may have to take something out to add something better in.
Please ignore the discord link in this pack version - 'Permanent' apparently no longer means permanent. Bug reports can be made as a comment here.
For version 1.16.210 and above, released on December 9 2020.
Download link updated to Mediafire mirror due to the previous file link expiring.

Select version for changelog:

Changelog
Updated download link. If you had previously downloaded this pack, you do not need to download it again as it is the same version of the pack.

Installation
This pack is distributed as a MCADDON, which when opened will automatically install the resource pack, behavior pack, and a fog-enabling pack through Minecraft. Once installed, you can enable the resource pack and fog pack in your Settings, Global Resources menu and it will be enabled on any custom worlds. The Behavior Pack can be enabled on a per-world basis from the world settings menu when selecting which world to play. For safety, please back up any worlds before enabling the behavior pack on your worlds.