This addon implements dirt bikes in Minecraft Pocket Edition. The model for the bike looks very realistic and it exists as 10 different colors. The dirt bike is quite fast and works great on rough terrains. It's really a neat upgrade from riding on horses (and occasionally pigs) which I truly recommend trying out.
Creator: Gona, Twitter Account
Updated: 4 March, 2017 (read changelog)
How does it work?
There are two ways to find a bike. Either find one spawning naturally in your world or use either a spider or a cave spider spawn egg to get one. There are five different resource packs which you can download and each one contains the colors for two separate bikes.
Riding a bike is very easy. Just sit down on the bike and hold a key (also known as a carrot on a stick) in your hand to start driving.
iOS / Android: Long press on the bike and press Drive. Equip a key (carrot on a stick) to start driving.
Windows 10: Right-click on the bike to ride it and then hold a key (carrot on a stick) to drive it.
The chainmail armor is replaced by a Red Bull motorcycle suit.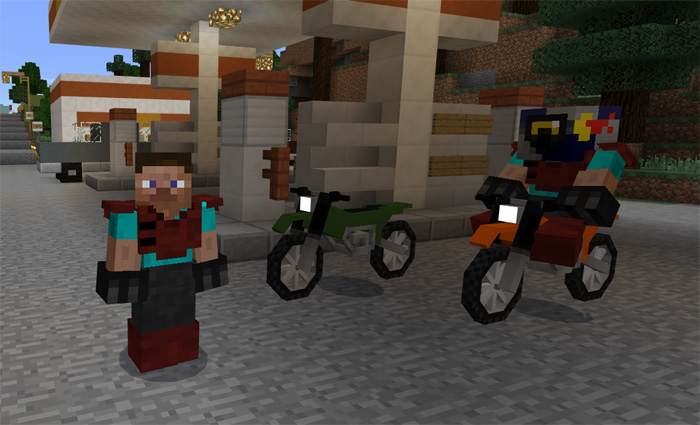 The headlight on the dirt bike will shine when it's night.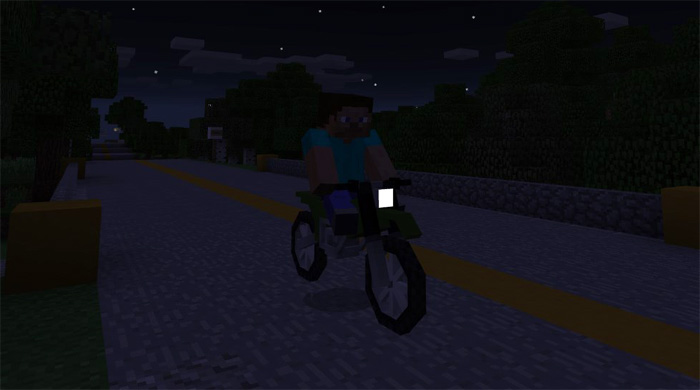 Red and Blue: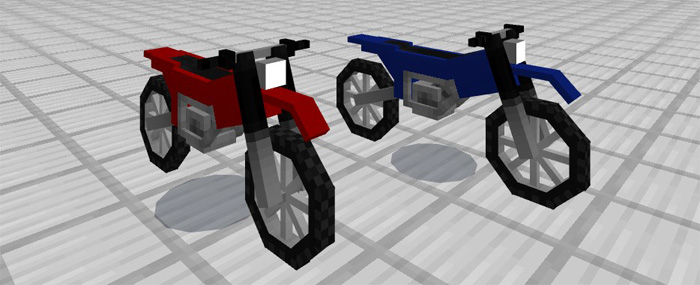 Purple and Yellow: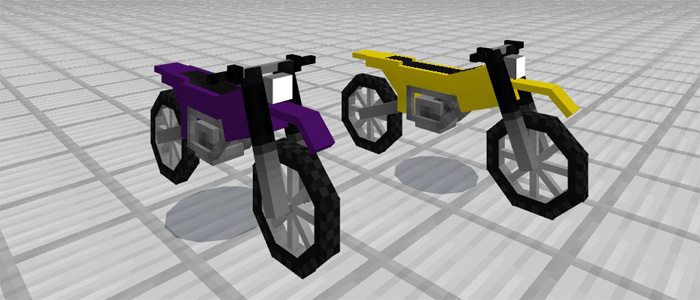 Yellow and Lime: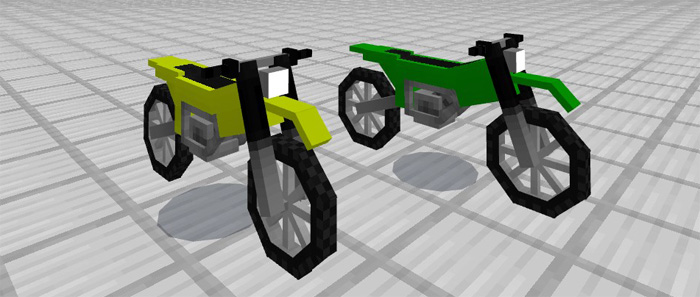 Green and Orange: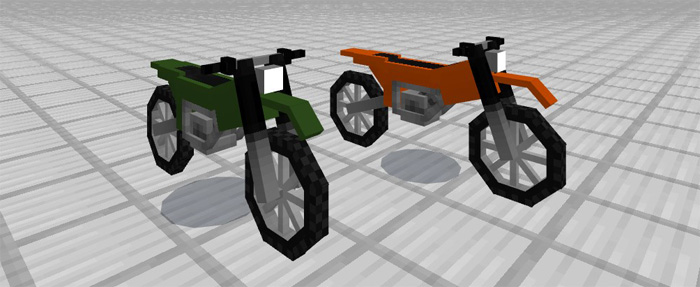 Black and White: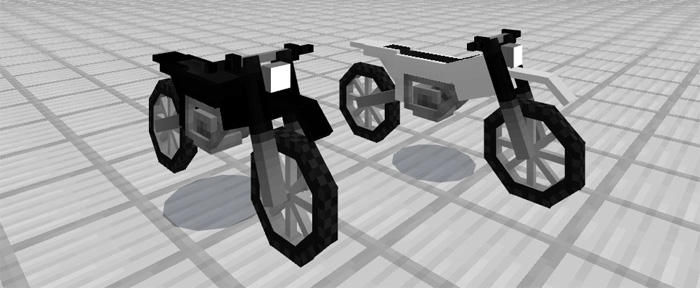 Changelog
Storage container for bikes (5 slots)
New dirt bike suit texture
Bug fixes: immune to fire, doesn't float in water anymore
New GUI button in pause menu
Installation
Download one of the following resource packs:

Activate the two packs for a world in-game