This one of the best theme parks I have ever come across which is specifically created for Minecraft Windows 10 Edition. In the map you will find lots of different attractions such as roller coasters and even the Cinderella fairy tale castle. It's a really cool map to explore no matter whether you've visted a Disney Park or not since it's very well built and extremely detailed!  
Creator: EmileCar, Twitter Account
Updated by SennaJansen1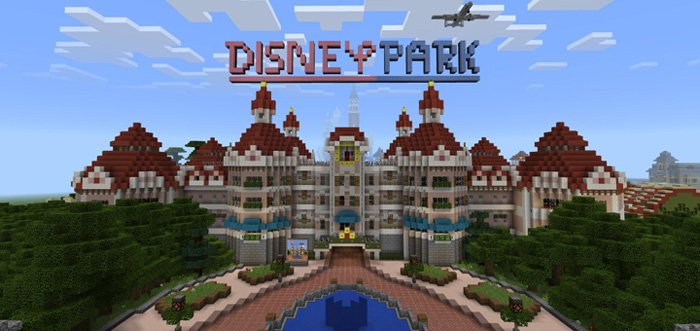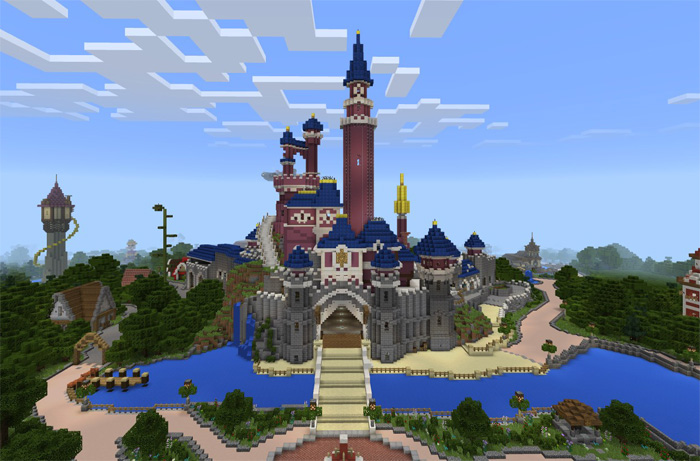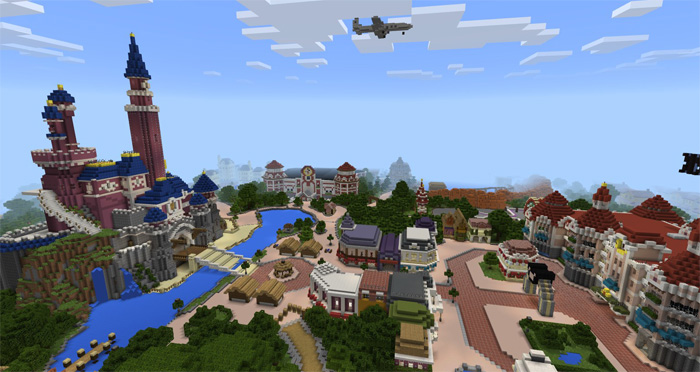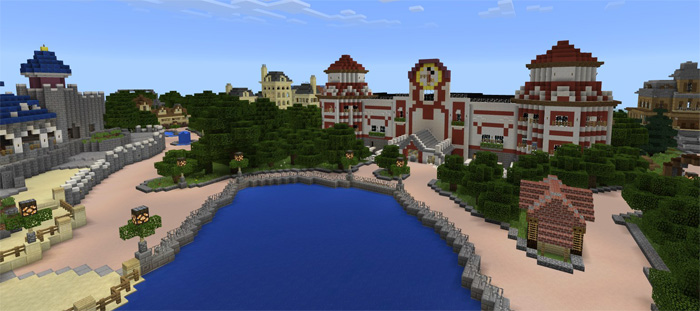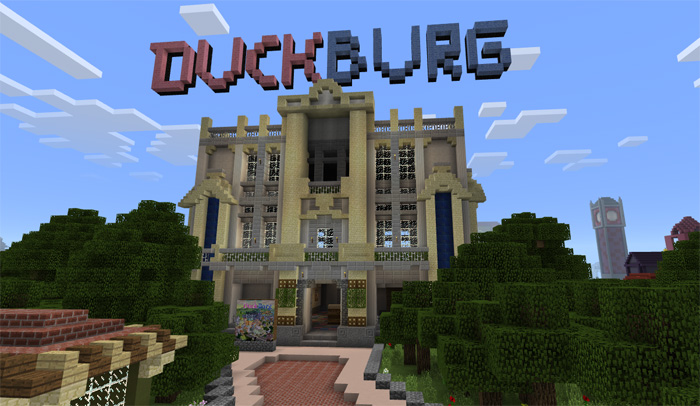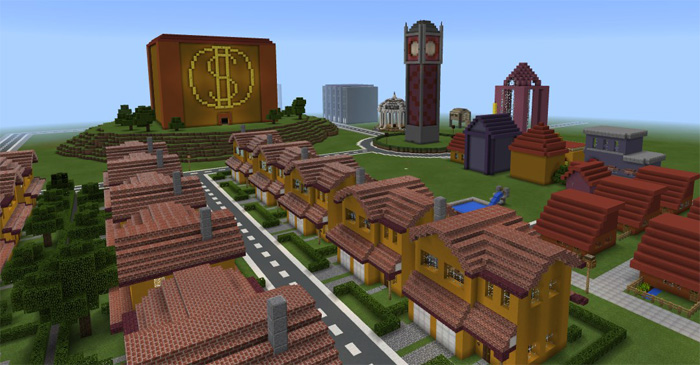 Here is an overview of the entire park.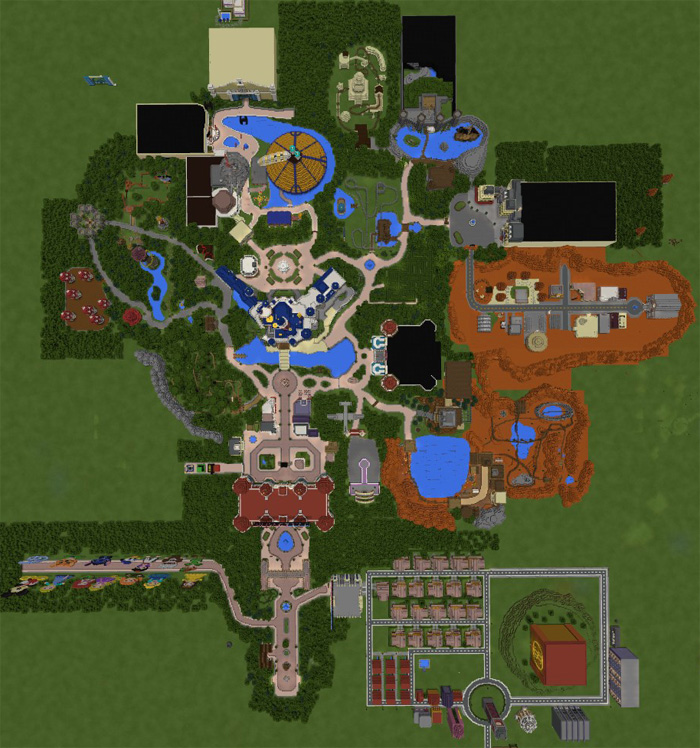 - Added MushRoomRide
- Added Rio Coaster
- Removed old roller coaster in the forest (no name)
- Removed Mushroom Plaza
I hope you like the update. Next update: renovation smallworld and tarzan! :)
Disneypark Screams 2019:
ScareZones: Mainstreet,Ratatouille
ScareRides: Ratatouille
YOU DEAD IS COMMING!!!!!!!!
Fixed Scareride Ratatouille 
THE DEAD IS COMMING TO YOU!!!!!!!!!!!!!!!!
WUHAHAHA
fixed logo
sorry for the minor updates i'm busy adjusting everything well (this is not an msp update)

Removed Screams decoration
demolition indiana jones for the tower of terror
#Disneypark
Installation
If you've downloaded a .MCWorld file then open ES File Explorer (make sure you've got the latest version) and then go to your Downloads folder. Find the .mcworld file and tap on it to import it to your game. The world should automatically launch in-game.
If the above instructions don't work then use ES File Explorer to rename the .mcworld file to end with .zip and then use the guide down below to install it.
Please read the following guide if you've downloaded a .ZIP or .RAR file.
1. To install Minecraft PE maps you need ASTRO File Manager (or any other file manager). Lets start by installing that app on your Android device.
2. Find an app in the maps section of our website. In this example we will show you how to install Skyblock PE. Click the download button to download the map.
4. Most of the times you will be redirected to another website, such as Dropbox or MediaFire, where you can download the map. At other times it will be downloaded instantly to your device. Normally the downloaded file is a .RAR or .ZIP.
5. Use ASTRO File Manager to open the .RAR or .ZIP and then copy the world folder to the following path: /storage/emulated/0/games/com.mojang/minecraftWorlds/. It might take a few seconds for it to process.
6. You have now installed the map and can safely close the file manager app.
7. Open Minecraft Pocket Edition (or restart the app if you had it opened during the map installation).
8. Look for the map in your world list. If it's an old map it's usually in the bottom of the list.  
Downloads
Supported Minecraft versions
1.12