The mod adds four new bosses to the game called the Divine Boss, the Hallow Boss, Bloodbeat and the Nelginic Wither. Each boss got its own looks and characteristics and all of them are incredibly hostile and dangerous.
To spawn the bosses you need to create a pillar of five Eye Stones and nine Cobblestones.
Once a boss is killed it will drop five new blocks which you will have to use to spawn the next boss. And once that boss is killed you have to do the same thing again to spawn the last boss.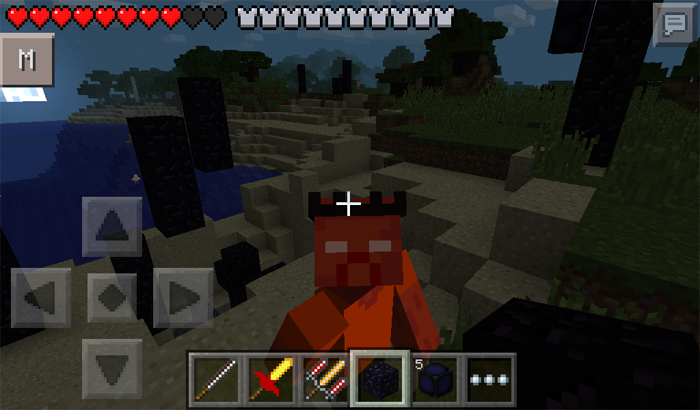 Commands
/help - get help in-game
/everything - get all new block & item IDs
/food - get all food items
/swords - get all swords
Block IDs
Divine Core - 180
Lightstones - 181
Eye Stones - 182
Divine Explosive - 186
Bosses
Divine Boss
Hallow Boss
Bloodbeat
Nelginic Wither
Item IDs
Divine Powder - 480
Medical Kit - 508
Installation Guide
The downloaded file consists of a .zip file which include multiple different .js files. Load all of the files and don't forget to install the texture pack which is included in the .zip file.
Creator: ThePocketMiner