This is the first add-on to introduce the possibility of riding a dolphin in the Minecraft beta. It's actually already rumored to be an official feature in a coming update for Minecraft, but if you can't wait and want this feature already then get this add-on. However, there are certainly some limitations in terms of usage. For example, you can't really control the dolphin.
Creator: NetherNinja, Twitter Account, YouTube
Updated: 4 September, 2018 (read changelog)
How does it work?
First off you need to find a dolphin. Dolphins spawn in all ocean biomes except for frozen oceans. Approach the dolphin and interact with it (similar to riding any other rideable mob) to ride it.
iOS / Android: Long press on the Dolphin and press "Ride"
Windows 10: Right-click on a Dolphin to ride it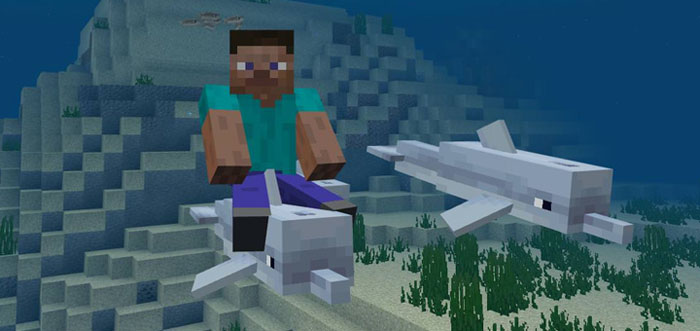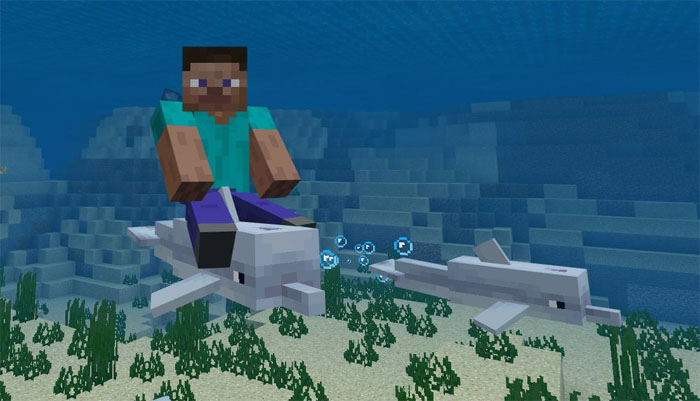 Creator's Note
Hey guys, NetherNinja here, you may of heard of my 2 different dolphin riding addons, right? Well this version includes both the Uncontrollable and the controllable versions. When you first install this pack it will be set to uncontrollable by default. To change this you first Need to apply the behavior pack, after that if you click on it you'll see a wrench, after you click that you'll be able to adjust the slider to what version you want.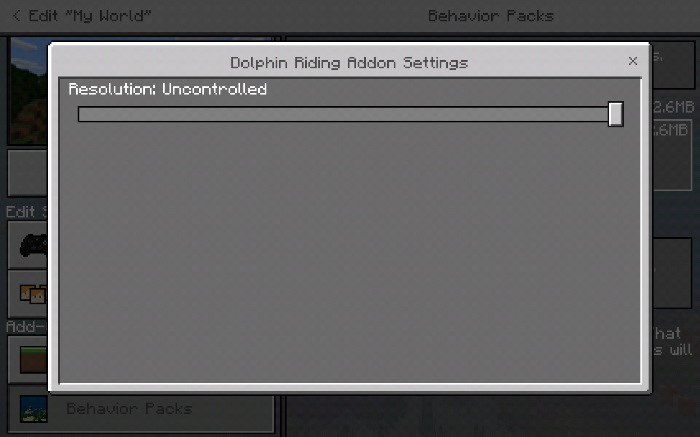 Changelog
Combined both via subpacks (editable via behavior slider)
Uncontralled is the new default setting
Installation
Apply the pack for a world
Click the wrench to select the Controllable Dolphin or the Uncontrollable Dolphin pack.
Create the world