Do you love Dragon Ball?
This Skin Pack is perfect for you!
Over 65 skin of Dragon Ball!
All your favorite characters in only a skin pack!
Write in the comment if there is any bug or something else
New UPDATE with new skins and bug fix!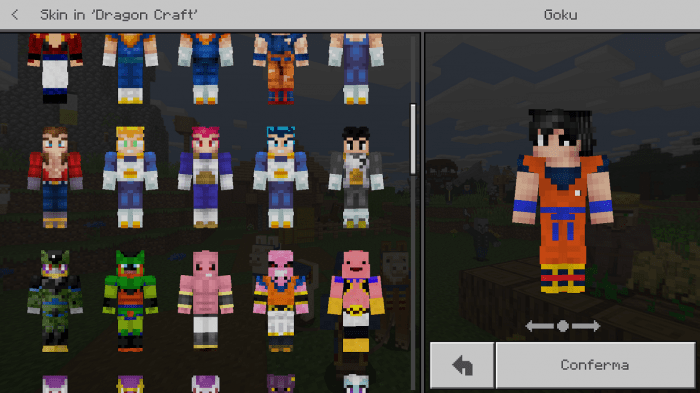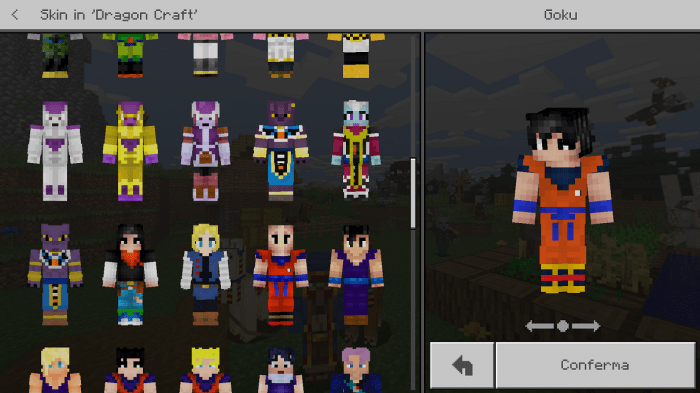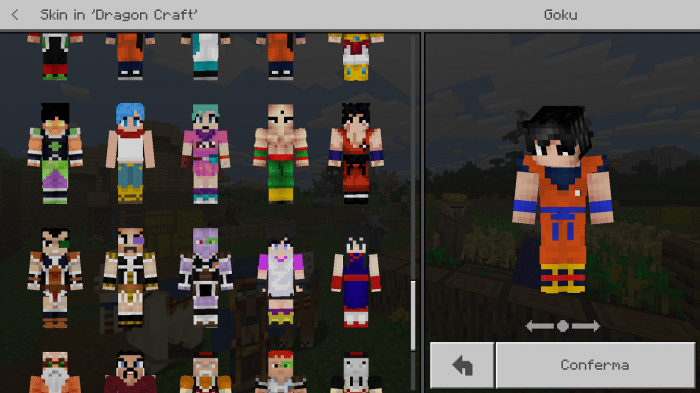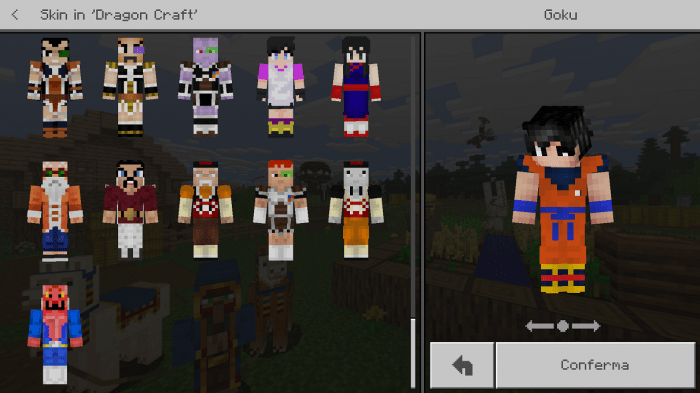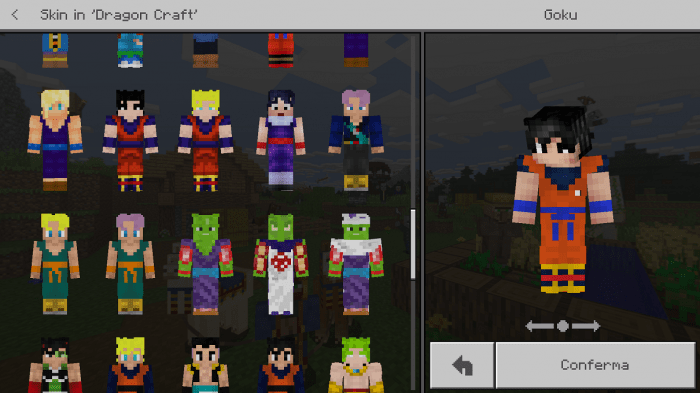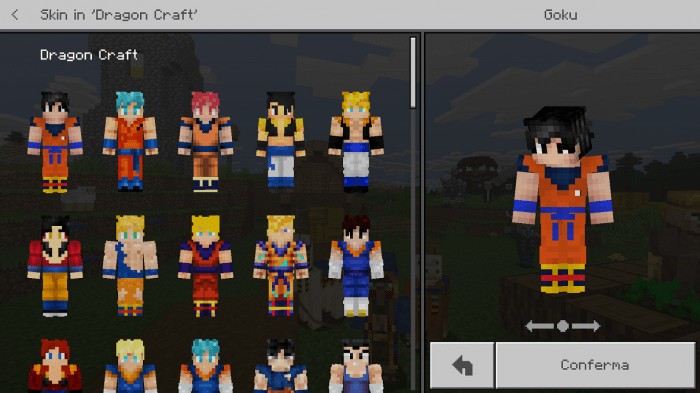 Twitter for more details and news: @SimonIT71111471
New UPDATE:
Gogeta blue
Goku Mastered Ultra instinct
Bug fix
And Other else!
New ZIP Link!
Bug Fix
Let me know if there are other bugs in the comments
Installation
New ZIP Link!
Bug Fix
Let me know if there are other bugs in the comments
Downloads
Supported Minecraft versions
1.10
1.11
1.12
1.13