If you love the End Dragon so much, then you must like this add-on. This add-on makesi t possible for you to have your own pet dragon and fly on it in the skies. There's no longer needed (if there ever was any) to be bored in Minecraft!
DRAGONCRAFT is an add-on that adds more dragons to the game. Currently it includes 6 different dragons and all of them can be domesticated / tamed with rotten flesh.
By killing a wild dragon (you can find them spawning randomly in your world) you will be getting 1 dragon egg. You can use that to get your own dragon and then ride it in the skies.
The dragon eggs can be incubated by giving them 1 diamond. When you give it the diamond, it will start to shake and you will have protect it when it's born since any hostile mob will attempt to kill it.
The hostile dragons have between 100 – 150 of HP.
Tamed dragons have 150 HP, and you can add armor to it to give them more protection.
The dragons eggs take approximately 2 minutes to hatch.
You can ride tamed dragons. You can fly them by giving them a chicken feather or by simply jumping.
If you have a cane with a carrot, you can go faster.
Dragons are tamed with apple meat.
You can put a chest on the dragon and then will get 15 inventory slots.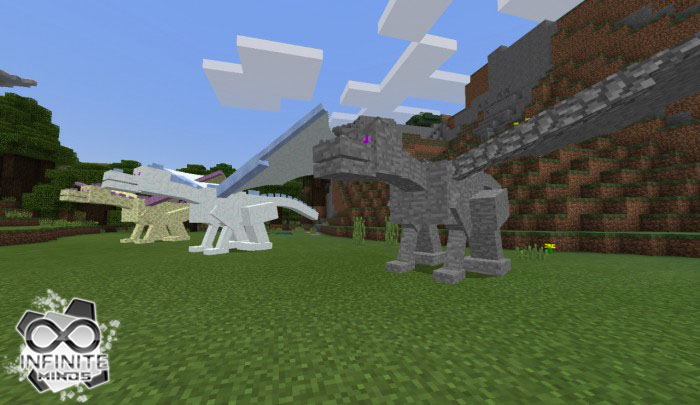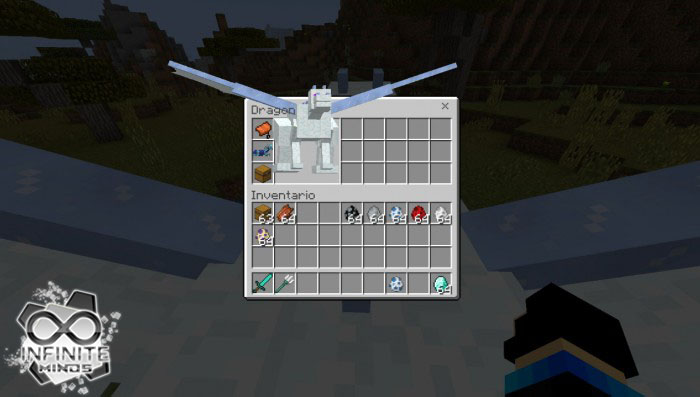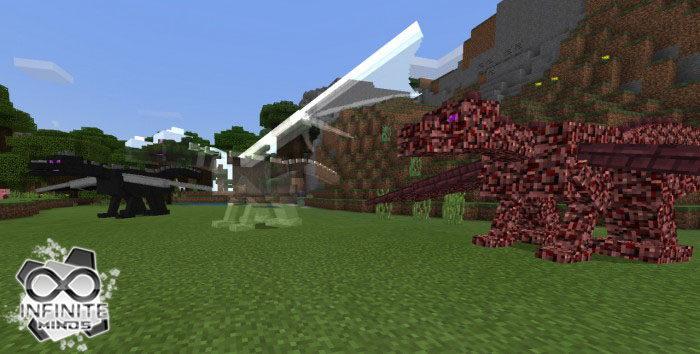 Remember that if you find a bug or suggestion tell the creator on twitter @ROBERTGAMER69
Fixed some bugs from the previous update
some textures were changed
dragon size was changed
Fixed a bug that caused dragon eggs to not spawn
is now compatible with 1.14

etc..

the whole complement was corrected and the dragons can already be seen
the ghost dragon was removed
all dragons have different behaviors to previous updates
Fixed a bug that crashed
Etc,,,

Now the saddles are visible in the dragons.
Now the chests are visible in the dragons.
5 new dragons were added: Prismarine, Sand, Dirt, Lava, water,
Some textures were corrected
All the dragons appear in different biomes and dimension
The model was changed to the dragons
New animations to the dragons

an error has been corrected by putting the texture
an error is corrected when putting the behaviors
Installation
Download Resources .McPack
Download Behaviors .McPack
Apply the packs for a world
Enable "Experimental Gameplay" in the world settings
Create the world
Downloads
Supported Minecraft versions
1.12
1.13
1.14
1.15 (beta)