If you've heard of the famous server that consists of content creators and improv role-playing, such as the DreamSMP, you may know about the secret prison that's being built in the server if you're updated on what's happening.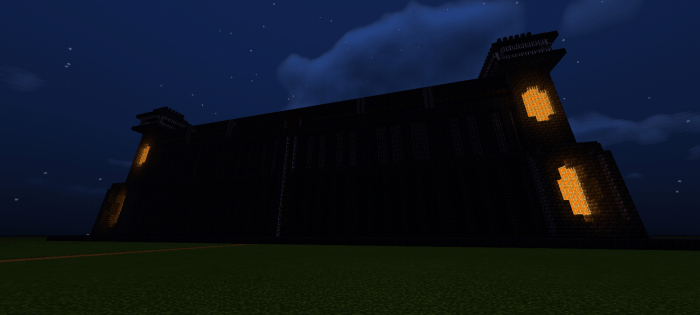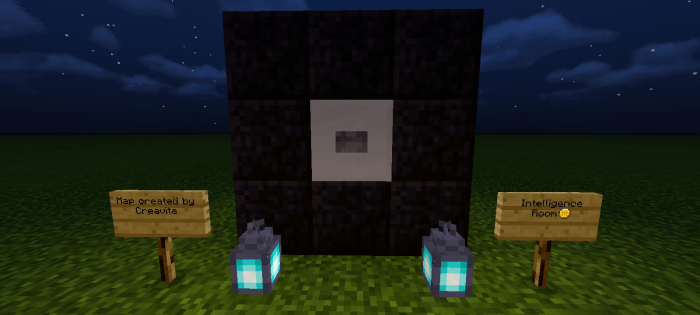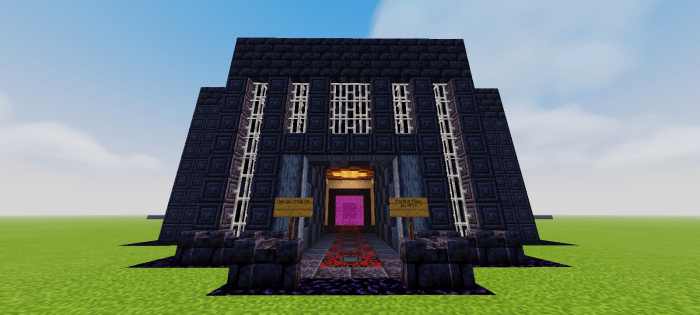 Upon opening the world, you will see yourself in front of a portal room that can teleport you inside the prison, behind you is also a box with a button that can lead you to the information room (beta).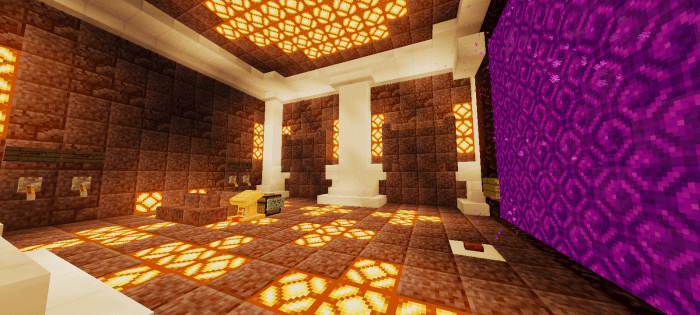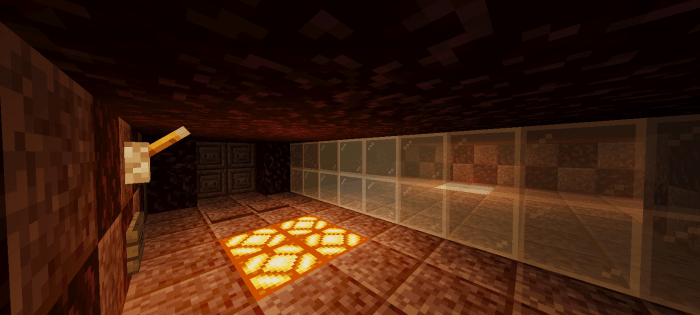 Entering the interior of the entrance in the prison, you have access to the warden's room that has levers unlocking lockers and rooms towards the main cells aswell as a room for decontamination.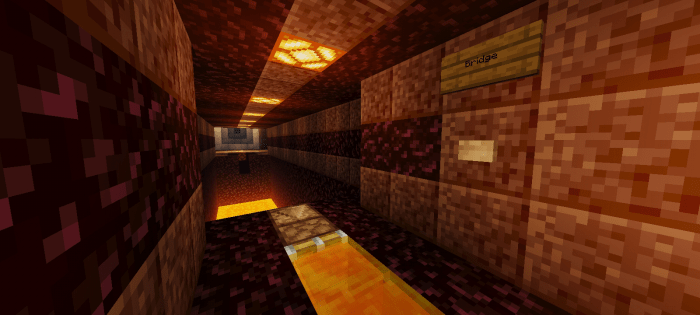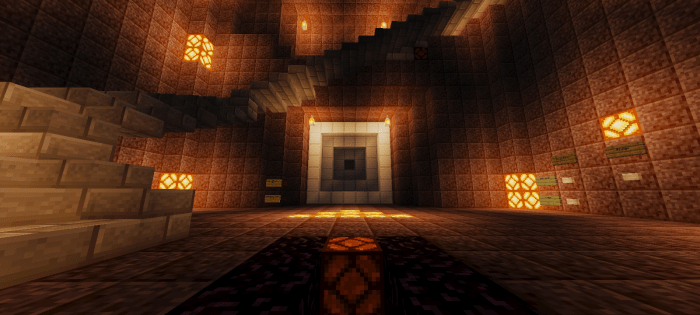 Behind the first door of the guard's entrance you can ride on a flying machine Bridge that takes you to the other side, the Vault room, most commonly known as Pandora's Vault.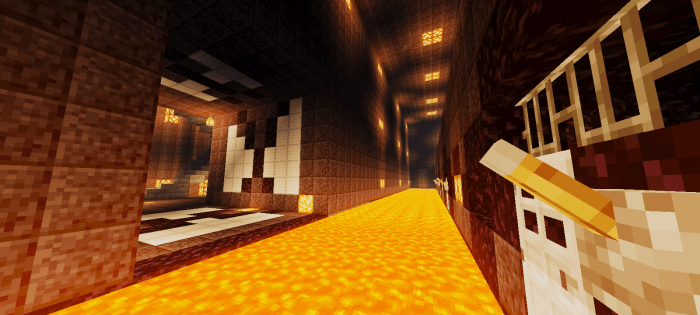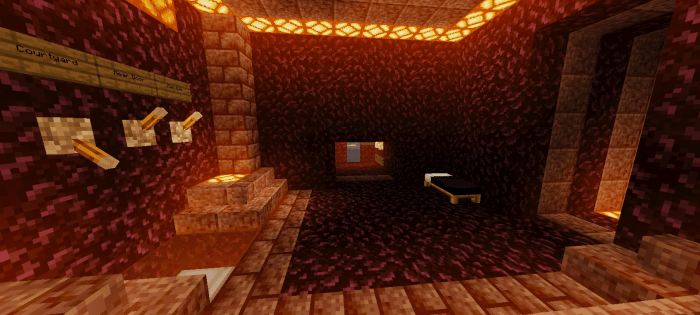 There are buttons and instructions on the walls that can open, activate and deactivate certain circuits to lead you to the main cell.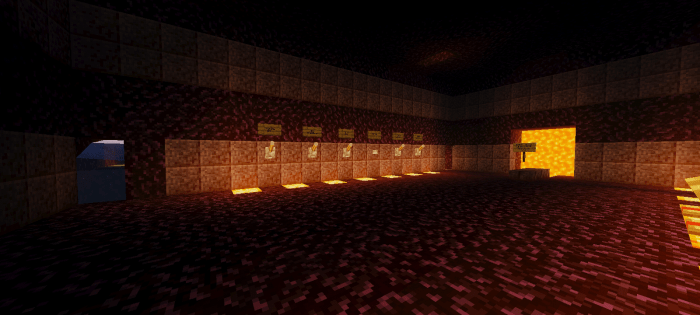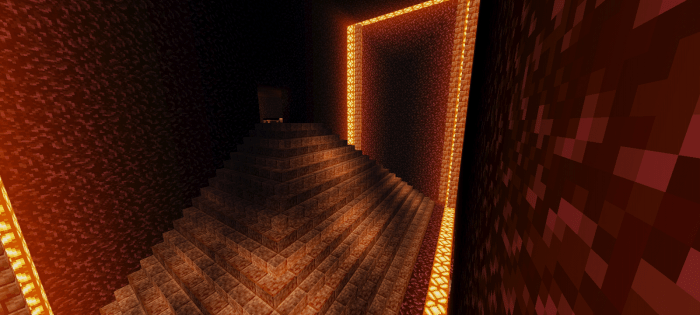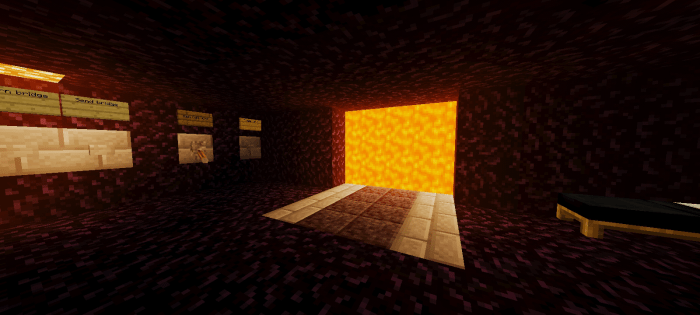 The water stream leads you to the last decontamination room and the entrance the the main cell.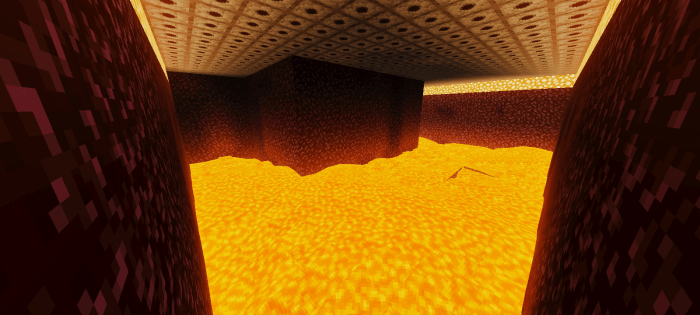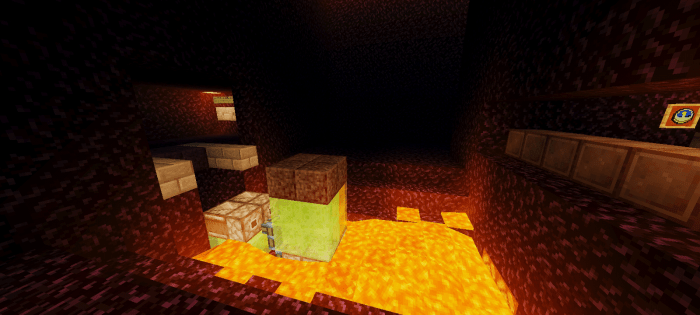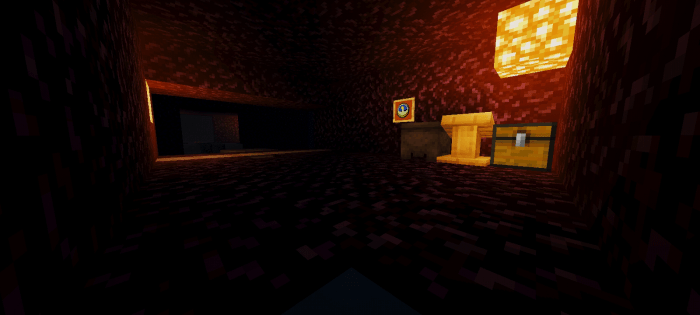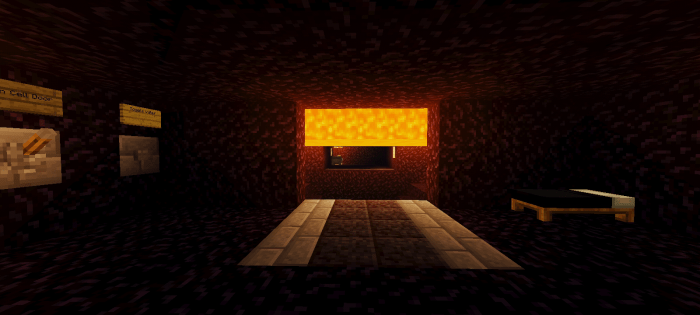 There are buttons at the wall that can deactivate and activate the ceiling lava protection, a flying bridge to the other side, a netherite blockade all keeping the main cell secured.
this is the original video with the original Java world download. Most credits belong to Creavite for building the prison from the DreamSMP by hand. But awesamdude is still the original creator in the server.
Subscribe to the original creator
Updated map based on the new scale and recreation of the DreamSMP Prison. 
Informed original creator to send an email of validation to support team. 
Added minor changes and provided permission for distribution of map. 
Provided direct link for verification and added a few minor changes to description. 
Installation
Press skip ad, block all incoming notifications and it will go to mediafire after a minute. Then press the file and open minecraft. 
Downloads
Supported Minecraft versions
1.16.201
1.16.210 (beta)