This mod makes it possible to ride 12 different mobs. Most of them you can control by the use of a stick and others you will just go wherever it decides to go. It's really fun to play around with but also useful as you will be able to take advantage of some unique features only certain mobs have. Like chickens being able to jump off anywhere and land with no harm.
Creator: Vladu11, Twitter Account
How to ride a mob?
Walk up to the mob which you want to ride and then long-tap on the screen to select the mob and press the Mount button. You can find a list further down on this page of the rideable mobs.
Hold a stick in your hand to control the direction of the mob (doesn't work for all mobs).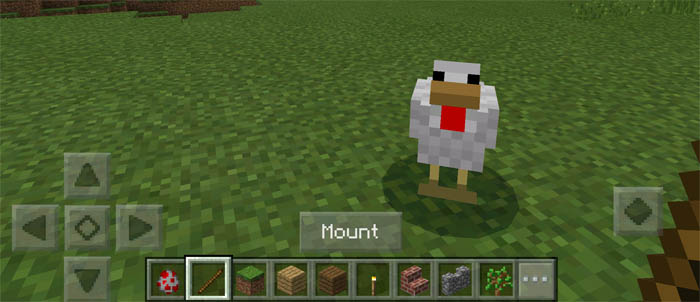 Do you need to jump off a cliff to get somewhere but are worried about dying? Well, if you ride a chicken you can jump off anywhere and land safely down on the ground with no damage.

It's quite hard to mount the ocelot as it keeps running away. You might think this one is one of the faster mounts but it turns out it's not that fast after all.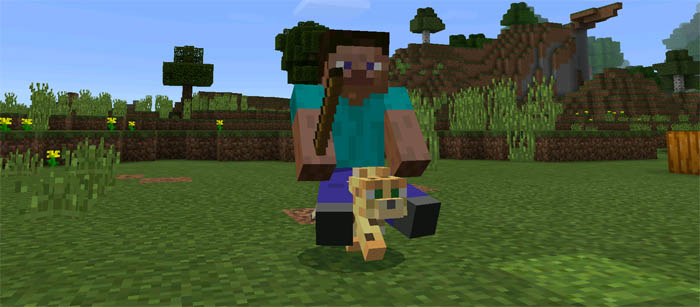 The sheep isn't very fast but it does look kind of funny.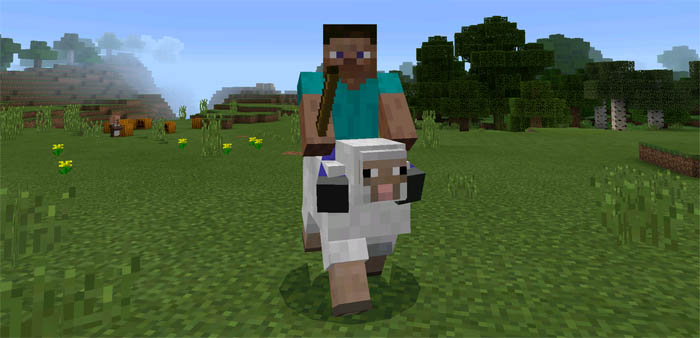 The bat is great if you want to fly somewhere. The only downside is that you can't control where you gonna go.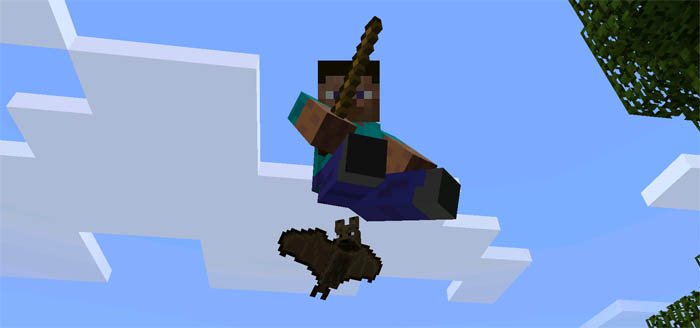 Sit on the shoulders of an enderman and take advantage of its teleporting abilities.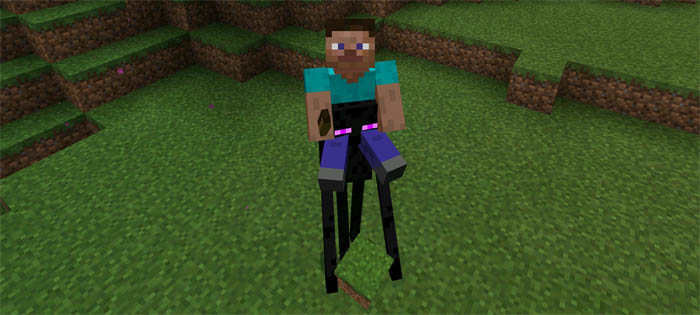 Supported Mobs
Chicken
Cow
Sheep
Ocelot
Bat (can't control direction)
Enderman
Skeleton
Spider (can't control direction)
Zombie
Squid (can't control direction)
Guardian (can't control direction)
Ghast (can't control direction)
Important: Install it similar to a texture / resource pack. Also make sure you've got the latest 0.16.0 beta. Will most likely work on the official 0.16.0 release and versions above too.