This map consists of two different challenges in which you have to place either a slime block or a bucket of water on the ground in order to safely land on the ground. There are multiple configurations which you can change to increase (or decrease) the difficulty of the challenge. For example, you can change the fall height.
Creator: Paulo_Yag, Twitter Account
How to play?
Begin by selecting the type of challenge by pressing either of the two top buttons. In this case, I selected the slime block challenge. Then press on the three buttons in the bottom to select the fall height.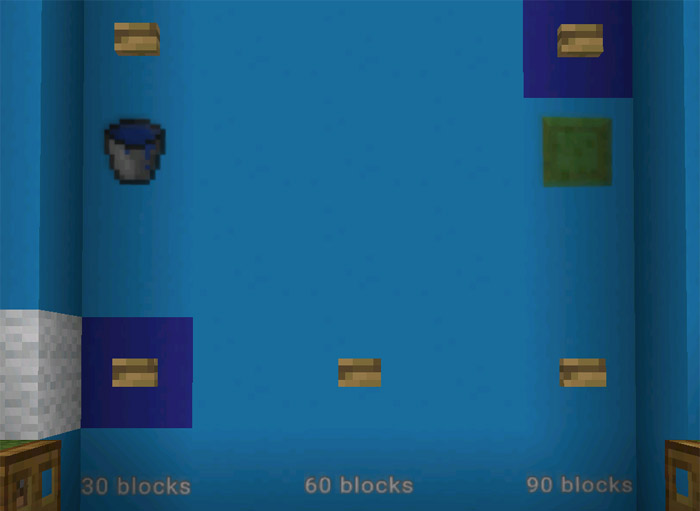 Once you are ready to start then press the MLG button.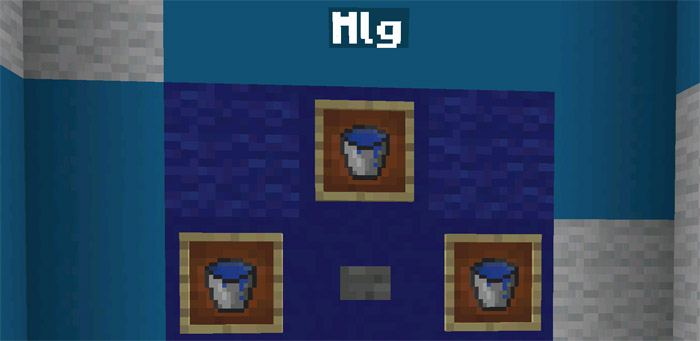 A countdown will start and then you will receive a slime block (or a water bucket if you selected the other challenge). The objective is to place the block on the ground so that you can land safely on the ground. If you fail, you will die.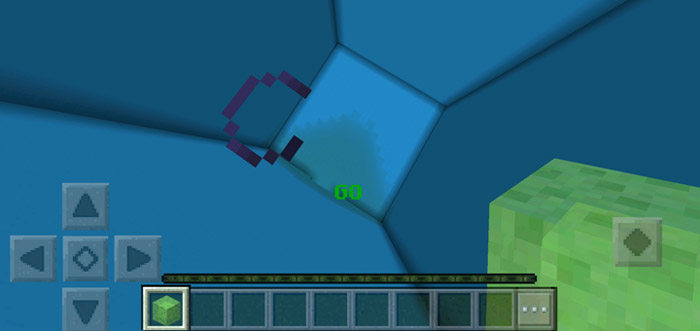 On the second try I got it right and managed to place the block on the ground.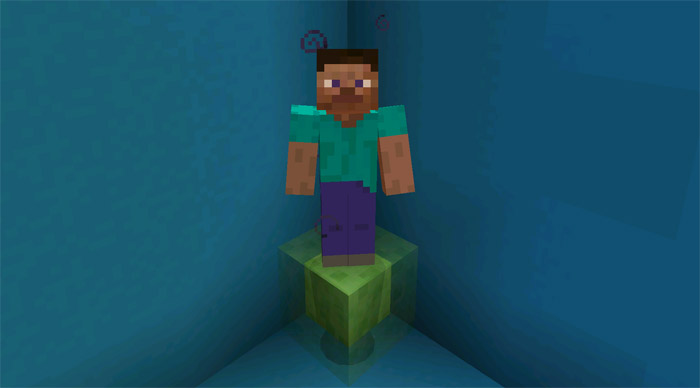 Important: This map is limited to 1.1.0.9 beta users only. Android users can sign up for the beta here!