We are in 2019, placing armor stands with name tags to have your favorite creator in your world is old news! DarkSide studios is proud to announce fully custom made NPC to your world, of course just with the click of a button. Read more about the Addon below.
Credits : Darkside Studios , Ashus01234 , StarlkYT , Hallis
Twitter | YouTube Channel | Discord Server | MCPE Realm
Features:

This Add-on contains lots of possibilities and can promise a fun time using it! All of the NPC are listed below:
– 6 custom NPCs
– Working Animations
What's new?
Added Animations
Now it can work without Experimental Mode
Updated Skins
Now use banner to equip them a cape! (currently without animtions)
Now you can use your own skin as one of the NPC (just replace skin of texture_pack/skins/any_skin.png. but make sure the name should be same as one of the available NPC or the one that your are replacing!)
Note : They can only be killed by using Barrier (right click) and /kill @e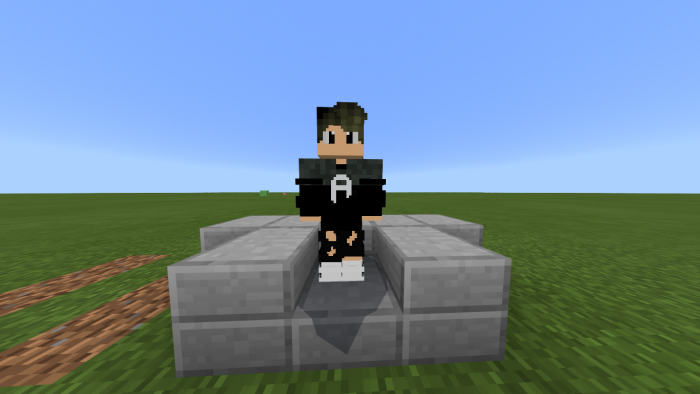 How to use?

Install using the guide below, then simply type one of these commands:
/summon ds:ash
/summon ds:hallis
/summon ds:keyyard
/summon ds:starlk
/summon ds:vibrant
/summon ds:windlight
/summon ds:epic
Updated skins
Updated Thumbnail
Added NPC Walking/other animations
Added equipiable cape
Better Spawn egg textures

Installation
How to install?
 1. Click the button below(it says something along Download).
 2. watch a short ad, it helps us a lot:)
 3. Simply click download and wait for it to finish.
 4. Once it done it depends on the system to system:
        -Windows: Click on it! it will fire up Minecraft(you need to have
        Minecraft Pocket Editon).
        - IOS(iPhone/iPhone). Once the download is done, it will bring up a
        page, simply click on open in Minecraft or open in and chose
       Minecraft(you need to have Minecraft Pocket Editon installed).
        -Android(Sony, Samsung etc). You can either just click on the file once it's done, or download a file manager and take it from there, more information can be found here.
5. Now you have it imported, time to bring it into the world!
  - Start off by selecting a world and click on the pencil(edit button) or simply make a new one.
 -Head over to both behavior packs and resource packs and apply the once called "DS NPC" or something like that.
 -Almost done! Head back over to "game" and activate "experimental gameplay"
 -Done! You can now summon DS staff with the command above and spawn eggs!
Downloads
Supported Minecraft versions
1.10
1.11
1.9