Are you a PvP/PvE Minecraft Player? If your answers are yes these textures are for you. This is a very tweaked vanilla resource pack, with the collaboration of very famous Minecraft artists.
The textures are adapted to all the players that play PvP, PvE, Sky Wars, Hunger Games…
This is a PvP resource pack, you probably think that it's a tweak pack but if you use it on PvP you will check that it's one of the best textures that you have tried on your life, or not?
Anyway, try it yourself and tell me if you liked it and what would you like to change
Now I'm going to show you the textures:
Join the Anti-AdFly revolution! AdFly is an advertisement platform with add that contain viruses and malware.
If you join me with the rebellion, use this image in your pack description or where ever you want.
Distribute as much as possible. Put this image in your pack, world, datapack, etc description.
You can find the image HERE

Tested Devices
Xbox One S 1TB
LG Ray x190
Xiaomi Redmi 7A
PC Intel Core 2 3GB Ram No GPU
Help to support my Resource Packs:
This resource pack was only possible thanks to the contribution of all content creators who have supported: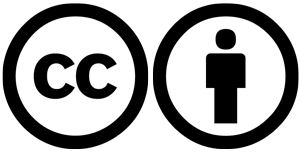 DsPvP Resource Pack by DsPvP Team is licensed under CC BY 4.0. To view a copy of this license, visit https://creativecommons.org/licenses/by/4.0
ATTENTION! YOU ARE NOT AUTHORIZED TO PUBLISH THIS CONTENT ON OTHER WEBSITES WITHOUT CONTACTING THE AUTHOR BEFORE: DsPvP Team Twitter Account
Changelog DsPvP v1.6.1
Fixed the issue that makes the zombified piglins look like old pigmen
Fixed the issue that makes the potion effects look strange and not with the correct texture when showing at the right top of the screen
Added a new Hero of the Village texture
Changelog DsPvP v1.6.0
Added dirt, grass and derivatives - Made in part by Mr Confused and myself (mostly by Mr Cofused)
Added new nether brick blocks
Added quartz bricks
Added turtle helmet
Added cracked and normal polished Blackstone bricks
Added outlined gilded Blackstone and nether gold ore
Added coloured enchanting table particles
Updated end portal, ender pearl and ender eye
Added crimson and warped logs by Stridey
Added jukebox by Stridey
Added soul torch by Stridey
Changed nether wart stages by Stridey
Added bedrock by Vanilla Tweaks
Added crimson and warped grass by Vanilla Tweaks
Added soul fire by Vanilla Tweaks
Added transparent pumpkin overlay by Vanilla Tweaks
Added magenta dye by Vanilla Tweaks
Removed sea lantern
Removed experience bottle
Removed soul sand
KNOWING ISSUES: Zombified Piglins will show as the old Pigmens
Changelog DsPvP 1.5.0
Added some textures from Default + by Stridey:
Stick
Elytra
Fishing Rod
Iron Door Item
Crafting Table
Ghast
Shovels & Pickaxes
Cocoa Beans
Birch Colormap
Added some textures from Vanilla Tweaks by Xisumavoid:
Nether Bricks
Brighter Netherrack
Circular Sun & Moon
Bookshelf
Lower Fire
Added Bow textures by Buntennn
Added Crossbow textures by Kadvaru
Added Sticky Pistons
Added XP texture
Added Nether Wart
Added Paintings
Added Black UI
Added Nether Brick Item
Deleted some strange textures
Updated Logo
Added credits.txt file
Added some textures from Default + by Stridey:
Stick
Elytra
Fishing Rod
Iron Door Item
Crafting Table
Ghast
Shovels & Pickaxes
Cocoa Beans
Birch Colormap
Added some textures from Vanilla Tweaks by Xisumavoid:
Nether Bricks
Brighter Netherrack
Circular Sun & Moon
Bookshelf
Lower Fire
Added Bow textures by Buntennn
Added Crossbow textures by Kadvaru
Added Sticky Pistons
Added XP texture
Added Nether Wart
Added Paintings
Added Black UI
Added Nether Brick Item
Deleted some strange textures
Updated Logo
Added credits.txt file
Changelog DsPvP 1.3.0
Added new sun and new moon textures
Added grass, grass path, mycelium and podzol textures
Added sanstones textures (Made by solidshroom)
Added bow and burp sounds
Changed the crosshair texture
Deleted some textures of Better Tools Texture Pack
Deleted the hotbar texture
Updated the downloads links, because I fogotted put them in the latest update
Added new textures:
This resource pack runs on all the devices (including low end devices)
Downloads
Supported Minecraft versions
1.11
1.12
1.13
1.14
1.15 (beta)
1.16
RTX Beta
Resolution
16x