Are you a PvP/PvE Minecraft Player? If yes, then this resource pack is for you. This is a tweaked vanilla resource pack, with help from famous Minecraft artists.
The textures of this pack are suited to players who play PvP, PvE, etc.
This is a resource pack for PvP, you're probably thinking that this is just a mere pack, but after trying it, maybe this will be one of the best packs you have ever tried (or not).
Try it yourself and tell me the things that I should change.
These screenshots will show how the textures look in-game:
Join the Anti-AdFly revolution! AdFly is an advertisement platform with add that contain viruses and malware.
If you join me with the rebellion, use this image in your pack description or where ever you want.
Distribute as much as possible. Put this image in your pack, world, datapack, etc description.
You can find the image HERE

Tested Devices
Xbox One S 1TB
LG Ray x190
Xiaomi Redmi 7A
PC Intel Core 2 3GB Ram No GPU
Help to support my Resource Packs:
This resource pack was only possible thanks to the contribution of all content creators who have supported: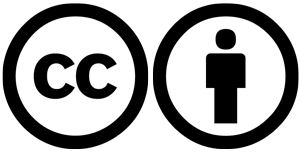 DsPvP Resource Pack by DsPvP Team is licensed under CC BY 4.0. To view a copy of this license, visit https://creativecommons.org/licenses/by/4.0
ATTENTION! YOU ARE NOT AUTHORIZED TO PUBLISH THIS CONTENT ON OTHER WEBSITES WITHOUT CONTACTING THE AUTHOR BEFORE: DsPvP Team Twitter Account
Select version for changelog:

Changelog
Changelog DsPvP R.P. 1.8.0:
Fixed Soul Campfire
Added Elytra by Vanilla Tweaks
Added Unobstructive Scaffolding by Vanilla Tweaks
Added Soul Campfire item
Added subpack Coloured Enchantment Texts by Yukami
Added fully grown kelp ported by DrAv0011
Added subpack Hunger Preview ported by DrAv0011
Added subpack Dark UI ported by DrAv0011
Added subpack Short Sword by Ochri
Added subpack Clear Chat by Ochri
Added subpack including all the previously mentioned packs
Deleted Enchanted Golden Apple texture
Deleted Green Apple texture
Deleted Red Trident texture
Deleted Elytra by Stridey
Deleted shovels and pickaxes by Stridey
Installation
Xbox One (For servers and realms): https://youtube.com/embed//dtdgPjCcxQY
Nintendo Switch (I don't know if this one works): https://www.youtube.com/embed/ihNYFYMdCKk
Android: Download the .mcpack file and open it or download the .zip file, extract it and move it to yourDevice\game\com.mojang\resource_packs\
Win10: Download the .mcpack file and open it or download the .zip file, extract it and move it to C:\Users\yourUser\AppData\Local\Packages\Microsoft.MinecraftUWP_8wekyb3d8bbwe\LocalState\games\com.mojang\resource_packs