Are you a fan of dubstep and enjoy explosive guns? Great! Here's the Dubstep Guns Mod. After activating a gun dubstep music will start playing and every few seconds explosions will appear before you eyes killing anything in it's surroundings (even yourself if you aren't careful).
Creator: Dr Lazuli (Twitter Account), Kingbudderjr (Twitter Account)
Item IDs & Crafting Recipes
Dubstep Gun (471) - 2 lapis lazuli blocks + 6 iron ingots + 1 TNT
Dubstep Cannon (472) - 2 lapis lazuli blocks + 6 iron ingots + 1 TNT
Telestep Gun (473) - 2 lapis lazuli blocks + 6 emeralds + 1 TNT
How to use the guns?
As you enter the game you will notice a new button on the right side of the screen. It's the button which is used to activate a gun. But it obviously requires that you've crafted the guns or obtained them through the inventory in creative mode.
Whenever the ACTIVATE button is pressed a dubstep song will repeatedly be played. If you are holding the Dubstep Gun or Dubstep Cannon it will also cause explosions every 1-2 seconds.
You will not be protected by the explosions so you either need to wear very good armor to not die or be in creative mode to shield yourself from the explosions.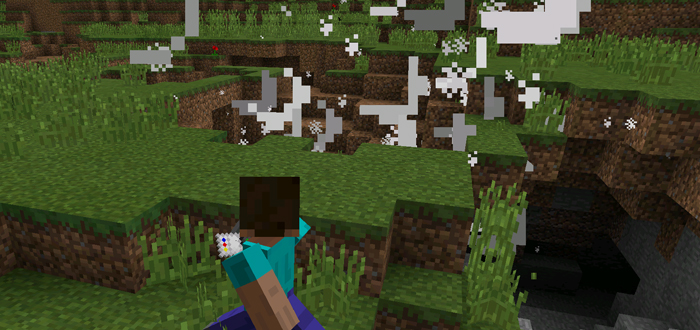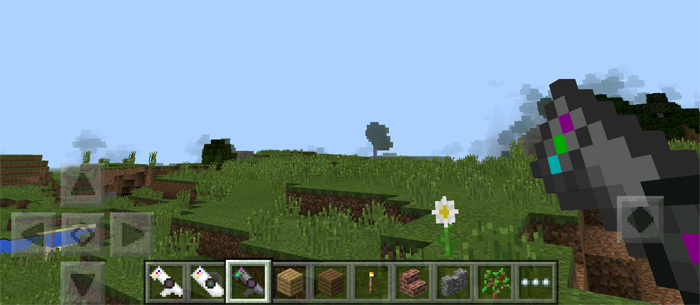 Install Guide
Press the download button to download a .ZIP file.
Use ES File Explorer (or some other file manager app) to extract the .ZIP file.
Copy a folder named DUBSTEP_music and paste it in your Downloads folder.
Start BlockLauncher and install the textures. Then import the mod.
Restart BlockLauncher and then go in-game and enjoy the mod!