In this seed you will be able to find five separated villages in five different biomes. The biomes include a dense forest, jungle, savannah, flat landscape and desert. It's definitely a unique seed as no village look like the next.
The first village will be to your right behind a little hill. It's positioned in a dense forest.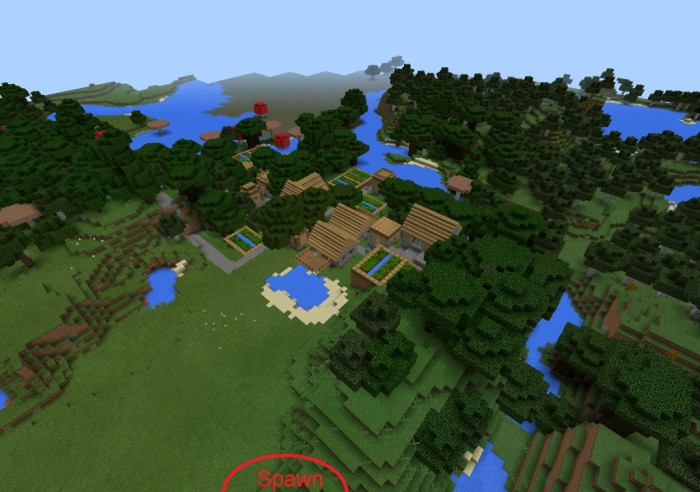 Get in a position as seen in the image below and then fly or walk in the direction as the arrows point at in the image below.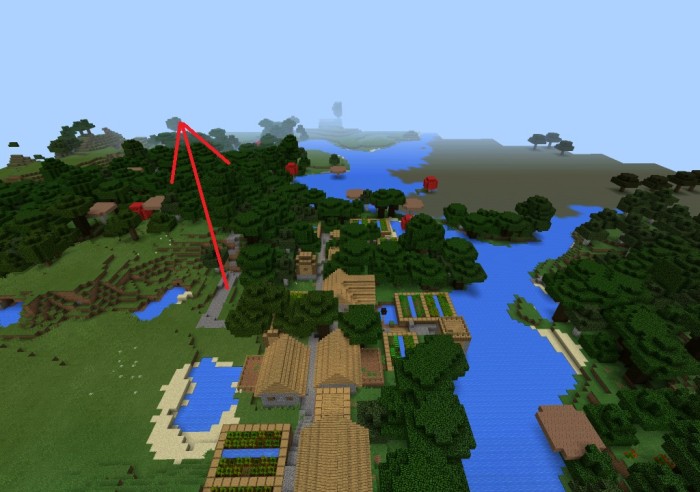 After crossing a river you will soon see the second village. It's about the same size as the first village. Some of you will see a pool of lava in the village and some of you won't, depending on what device you got. The structure of the village will look all the same to all of you.
There is one blacksmith in the village and in the chest you will find the following items.
2 iron ingots
1 iron boots
1 iron helmet
2 bread loaves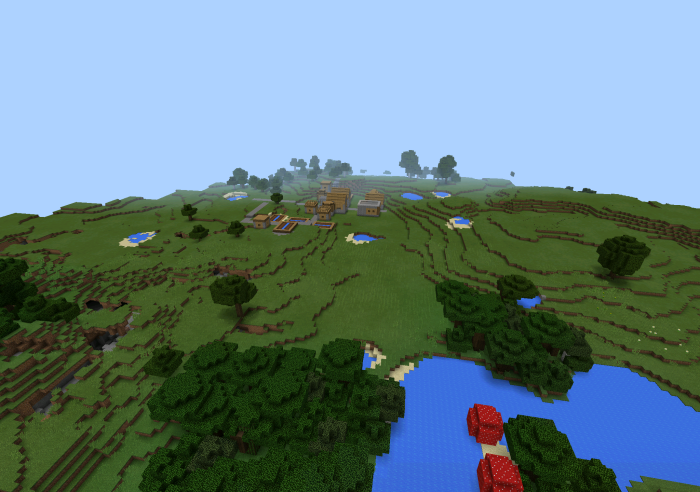 Go back to the first village which was located in the dense forest close to the spawn.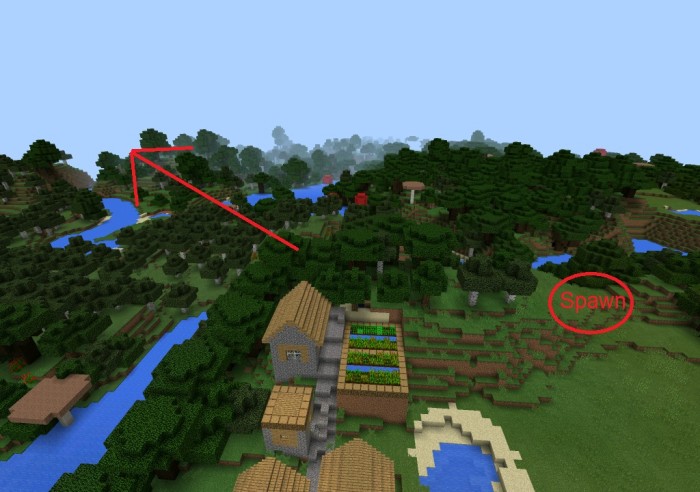 Keep going in the direction as seen in the image below. After a while you will see a savannah biome on your left and a desert biome starting further ahead. Continue towards the desert biome.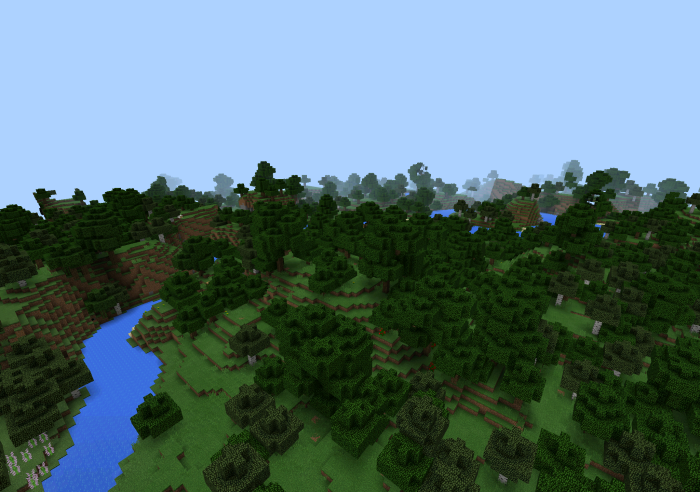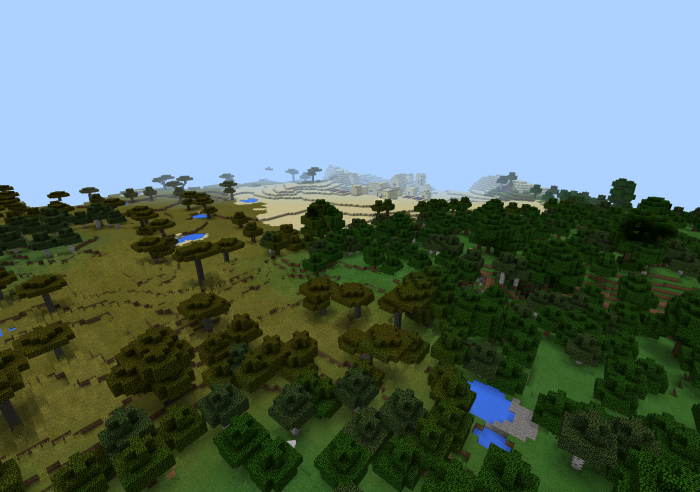 A short while after finding the savannah biome you will see the desert village. In the desert village is one blacksmith. In the blacksmith's chest you will find the following items.
2 emeralds
1 iron boots
1 bread
Get in the position so you see the village as in the image below and walk in the direction the arrows points at. To be sure you are going the right way there should be savannah mountains on your left but just continue in the same direction as the arrow points at.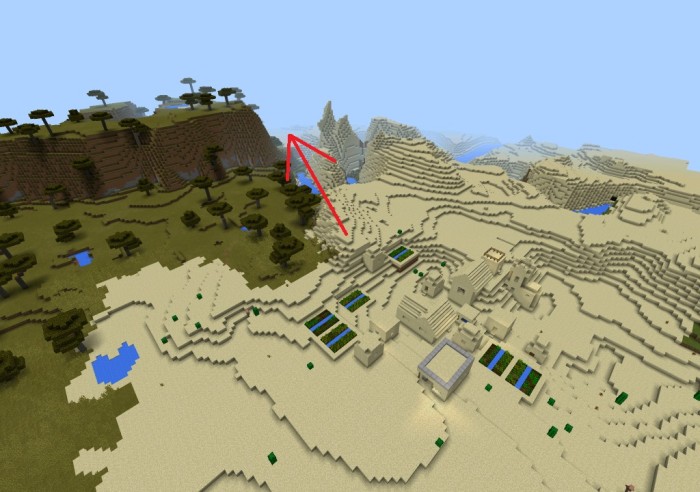 Soon should should automatically cross over in a savannah biome where a river starts. Follow the direction of the river.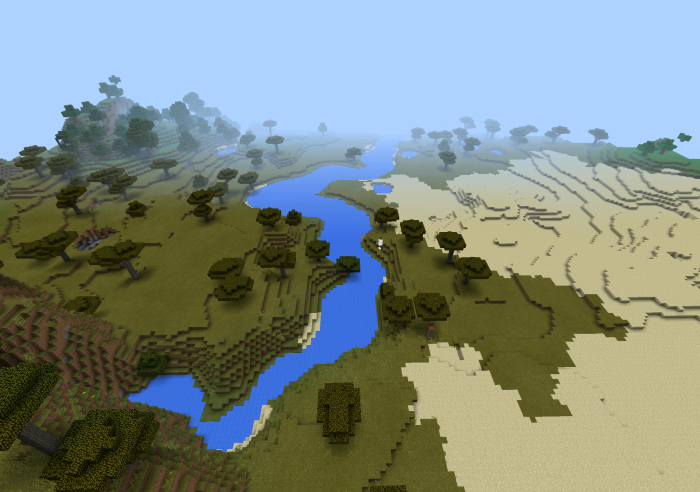 When you see the following (see image below) area make a turn to your right and continue in that direction until you find the fourth village.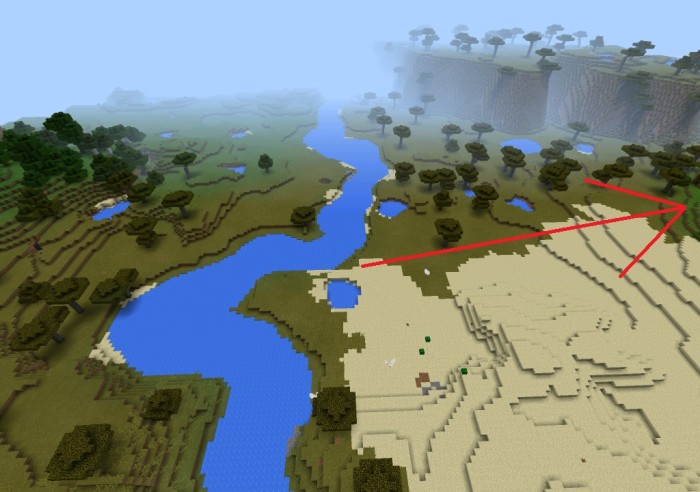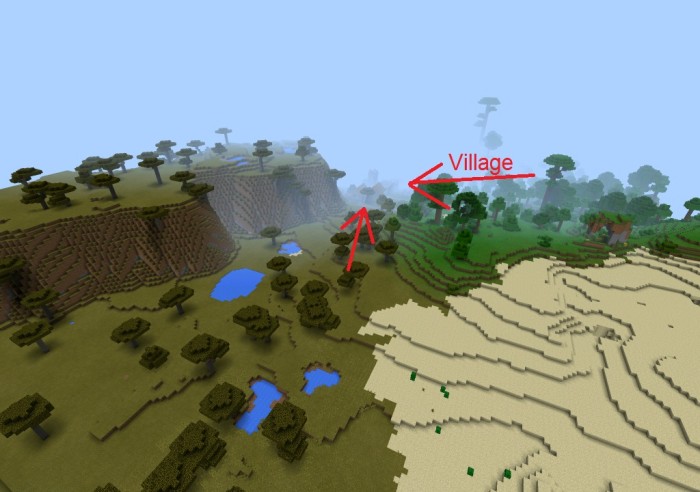 One part of the village is located in the jungle and the other part in the savannah biome.
In the village you will find a blacksmith and in the blacksmith's chest you will find the following items.
2 apples
2 ink sacks
1 saddle
1 iron pickaxe
1 bread
Go back to the river which you previously was following. This time go in the other direction instead.
After a while you will reach the beginning of some savannah mountains. At the base of the savannah mountains is the fifth village.
Some farms of the fifth village have been generated in the mountains, but the majority of the village is down at the base of the mountain.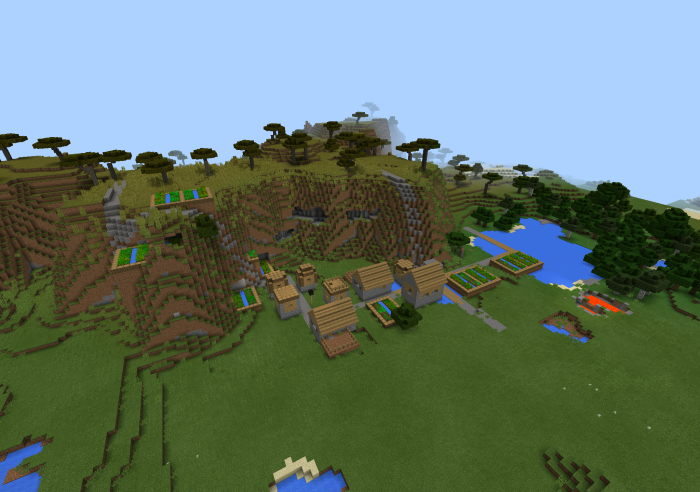 Seed: dungeon