This one's for you MC Dungeons players, like myself. As you might know, the game has some pretty cool retextures of the weapons and tools you normally see in vanilla Minecraft. Some people say some are even better than the originals, and I agree! This, is why I created this texture pack.
I was originally going to upload this to Java Edition first but people beat me to it a long time ago (this is why you don't procrastinate), but then I realized no one has uploaded a texture pack of it here yet (as of the time uploaded), so, here we are.
This texture pack retextures the following:
-Iron Axe, Pickaxe, and Sword
-Diamond Pickaxe and Sword
-Bow and Crossbow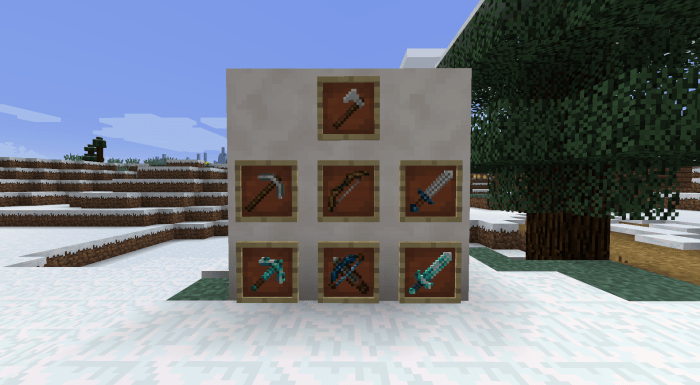 These weapons/tools will be replaced by their Dungeons counterpart, where the Bow has changed to "Master's Bow" and the Crossbow to "Azure Seeker".
Here are some in-game screenshots and a demo video so you can have a look yourself. (All screenshots were taken in Java Edition, but no worries, the textures themselves don't change)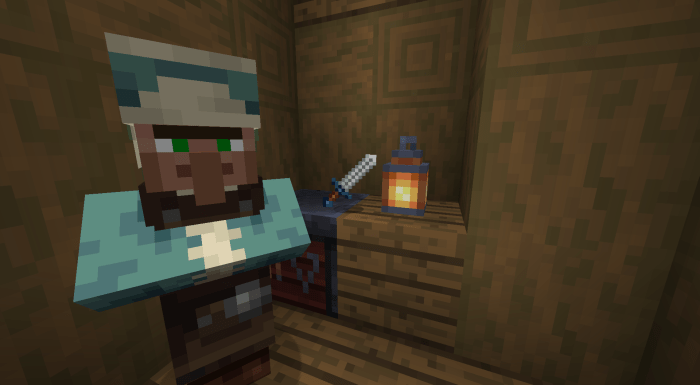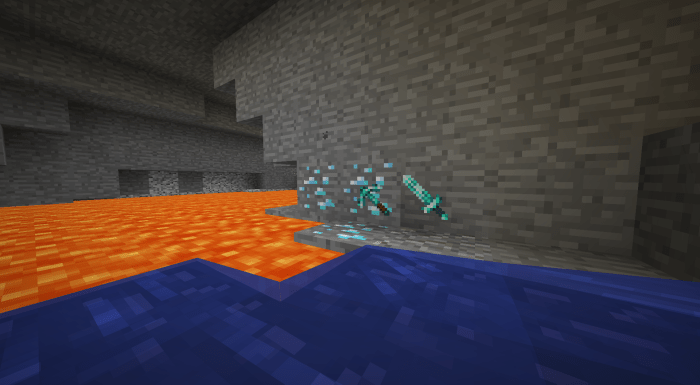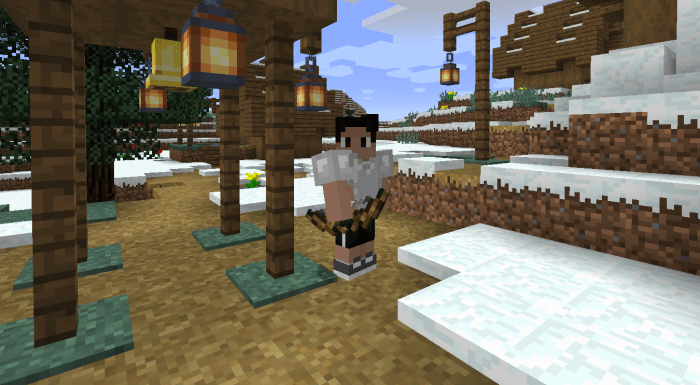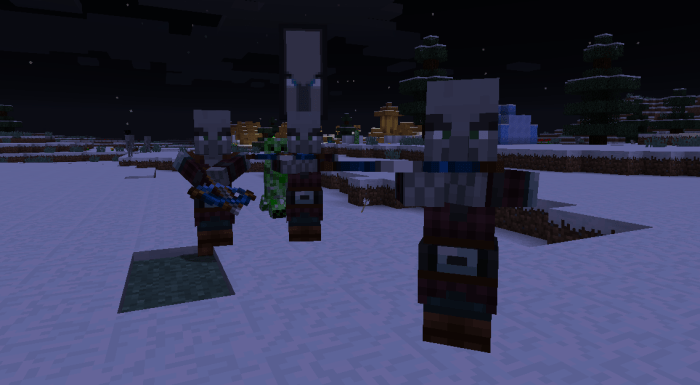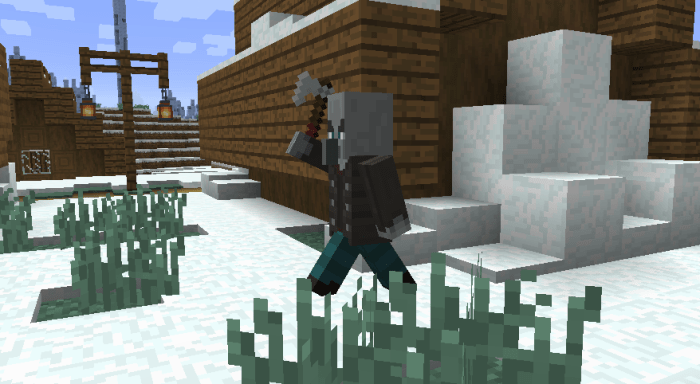 There is a reason I used these instead of cooler ones. I wanted to make sure they still remained faithful to the vanilla textures and a lot of the Uniques have a higher pixel count than 16×16. So, I decided to go with these.
I won't be strict on those who decide to use these as base models or reuse them for their own packs since these are some pretty cool weapons, so feel free to do so! If you do, please credit me because I tried really hard to get the colors and shape of them as accurate as possible so they feel like they were imported from the game when really they weren't.
With that said, enjoy your fresh new weapons!
New "Stylized" version! This version includes retextures of all the iron, gold, and diamond tools (except shovels, I couldn't figure out a style I liked for it)
    Also want to use this section to say that I will not be updating my packs for a while. School has started for me so I need to focus more on schoolwork than all the side projects I have including these. That's all from me though, Cya.

Added support for 1.16 tag
Added a demo video that shows the weapons in action
Added the texture for the Crossbow when loading a Firework. To the person that left a comment on it, thank you for reminding me!
Changed title to match the file name, the title sounded generic and boring anyways
Zoomed in a bit on the Vindicator to make it easier to see his axe in the screenshot
Edited the description a bit
Edited the Installation description to make it easier and less confusing for those that might have trouble installing in the future
Fixed textures that had what I call "scattered pixels", which include the bow, both swords, and the axe
Added another screenshot: the Vindicator
-Changed Feature Image due to some problems with it earlier
Installation
I'm gonna make this more detailed than before, just to make sure people really know what to do if they don't know how to install.
Android Users: Simply tap on the notification that pops up in your notifications tray when the download is complete and it should open the game and start importing.
iOS Users: After the download's finished, tap on "Open in..." and then tap on "Copy to Minecraft".
Windows Users: Simply click on the arrow next to the download and then on "Open". If everything is fine, the game should boot up and start importing.
If these don't work, try moving the file to your "resource_packs" folder and it should do the trick.
I am not sure if this is compatible with Xbox since I do not own one, although it should be able to work anyways since it's bedrock too.
Downloads
Supported Minecraft versions
1.16