This is a really cool mod for Android users which let you dye your armor into almost any color you like. Dyeing is no longer limited to just leather as it will now work with any of the armor items (e.g. diamond or iron). You won't actually dye them using a cauldron so that part works a little differently. But other than that it's pretty cool.
Creator: Supreme9k, Twitter Account
Updated: 15 October, 2017 (read changelog)
How does it work?
To dye an armor you will need to add the armor item of your choice to a crafting table and then also add the dye (as seen in the image down below) to retrieve the dyed version of that item.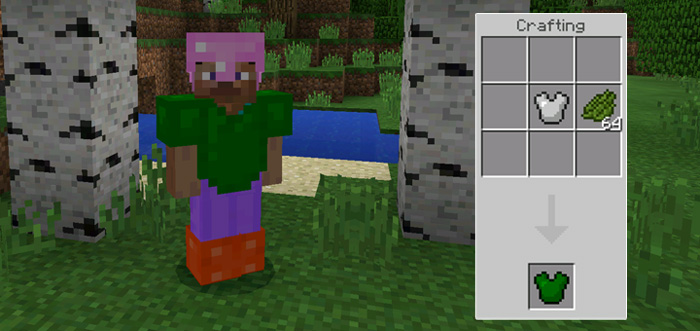 Changelog
Bug fixes
Added a spawn egg
Added a splash text for the home screen
Installation
Important: This requires the latest version for BlockLauncher.
Import the modpkg file to BlockLauncher or other launcher app