Dynamic Lights PE makes it possible to use torches and a few other items as a light source. Lets say you are in a cave where it's very dark. All you need to do is to hold one of the five items in your hand to light up the cave. So instead of wasting torches by placing them you can just hold them in your hand to use them as a source of light.
Creator: MineExplorer7
How does it work and what are the items I can use?
There are four different items which you can use as a light source:
Torch
Jack o'Lantern
Glowstone
Lava Bucket
Golden Helmet (must be worn on your head!)

In this example we test out the torch. Whenever we have the torch in our active slot the cave is lit. It makes a huge difference in dark areas like this one.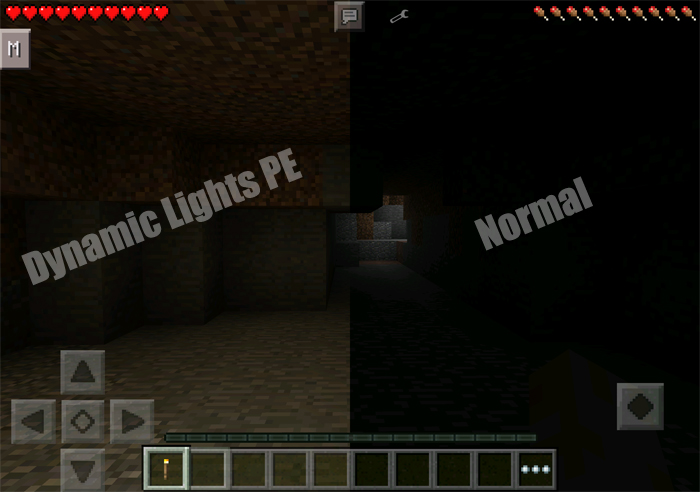 The golden helmet can be used similarly to achieve the same benefits as with the torch. The benefit of wearing the helmet is that you can light up areas while mining.