With this mod enabled whenever you hold a light source such as a torch, glowstone or a bucket of lava in a dark space the room will be lit up. It adds a realistic effect which makes things easier to see while adventuring far down into the depths underground.
Creator: EnderLord397
How to use?
This is how a cave looks like while holding a torch before we enabled the mod. As you can see, it's almost pitch dark and very hard to see anything.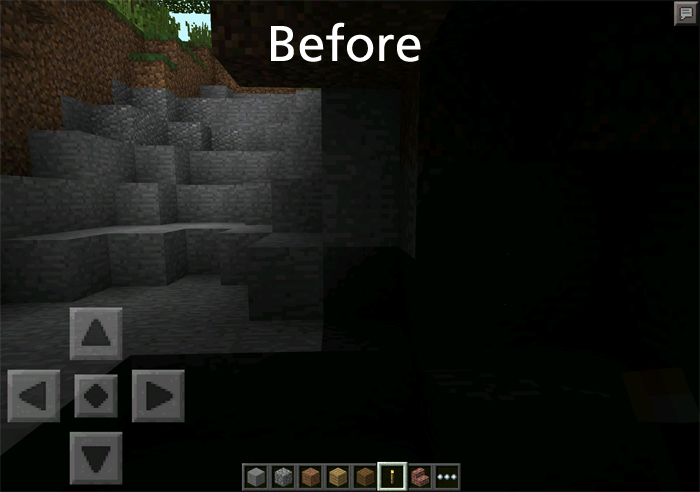 In the next image you can see how it looks like when we enabled the Dynamic Lights mod and hold a torch (or a glowstone or a lava bucket) in our hand. The torch definitely makes things a whole lot easier to see and it's also a realistic effect too.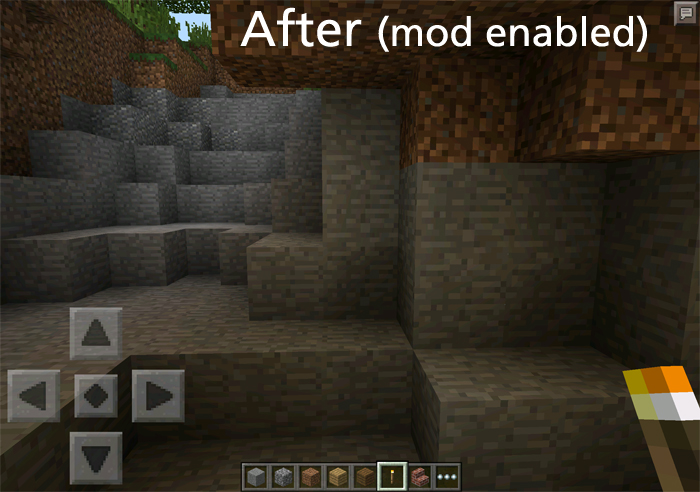 No matter where we go while holding the torch the areas will be lighter. In in this crowded space deep underground where it otherwise would have been completely pitch dark.