This is a resource pack which replaces the Lightning Creeper with a Super Cube. A Super Cube is basically just an animated entity which floats a few inches above the ground. It's a three-dimensional cube which constantly changes its shape as it is animated. Even though there isn't much use to it, it certainly looks very cool.
Creator: Steve_And_Jobs, Twitter Account
To spawn the Super Cube you will need to find a Lightning Creeper. Spawn a Creeper and lightning to transform a Creeper into a Lightning Creeper, or now known as a Super Cube.
Click here or on the image down below to view a GIF animation.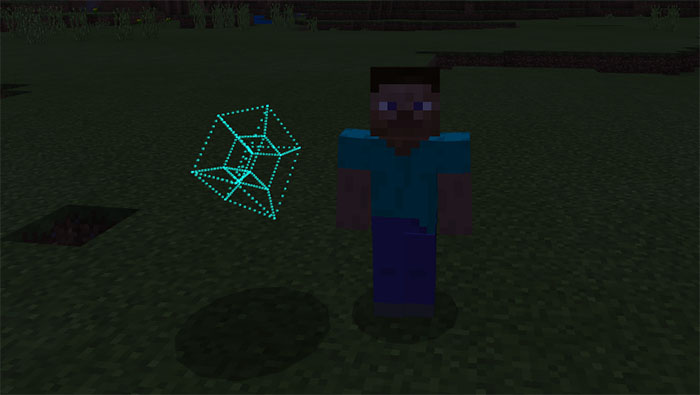 Installation
Start Minecraft
Settings > Global Resources > Activate the pack