This is a recreation of the set from the BBC show EastEnders! It includes the exterior of most of the buildings (more coming soon) and even the interior of the queen Vic pub! The show started in 1985 by the BBC and has gotten better ever since.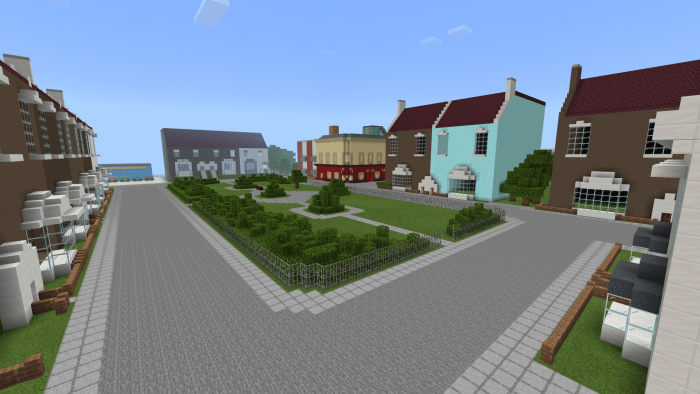 The map is filled with many of the buildings from the show. Some of these are…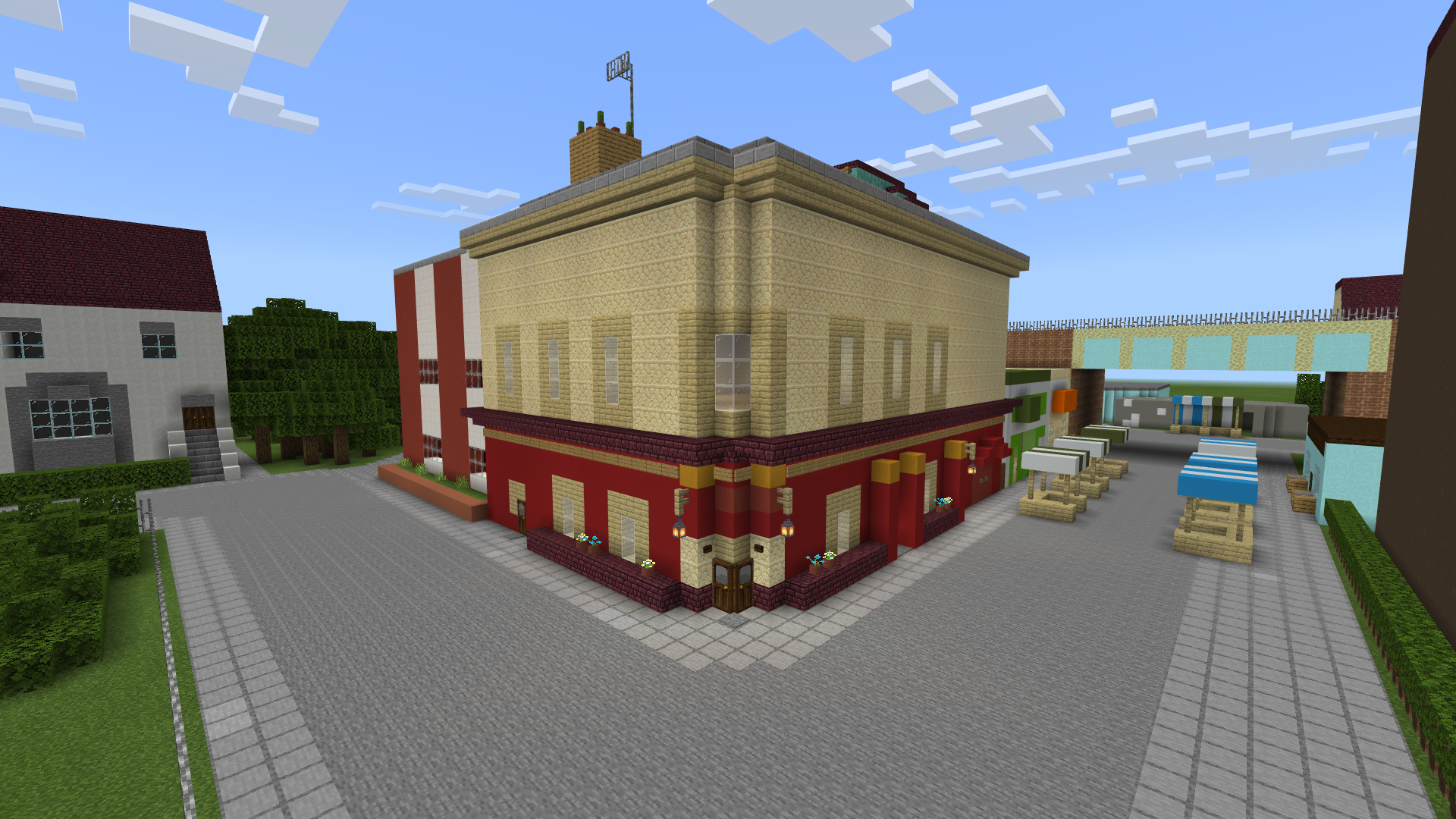 The queen Vic pub which is very well known in the show….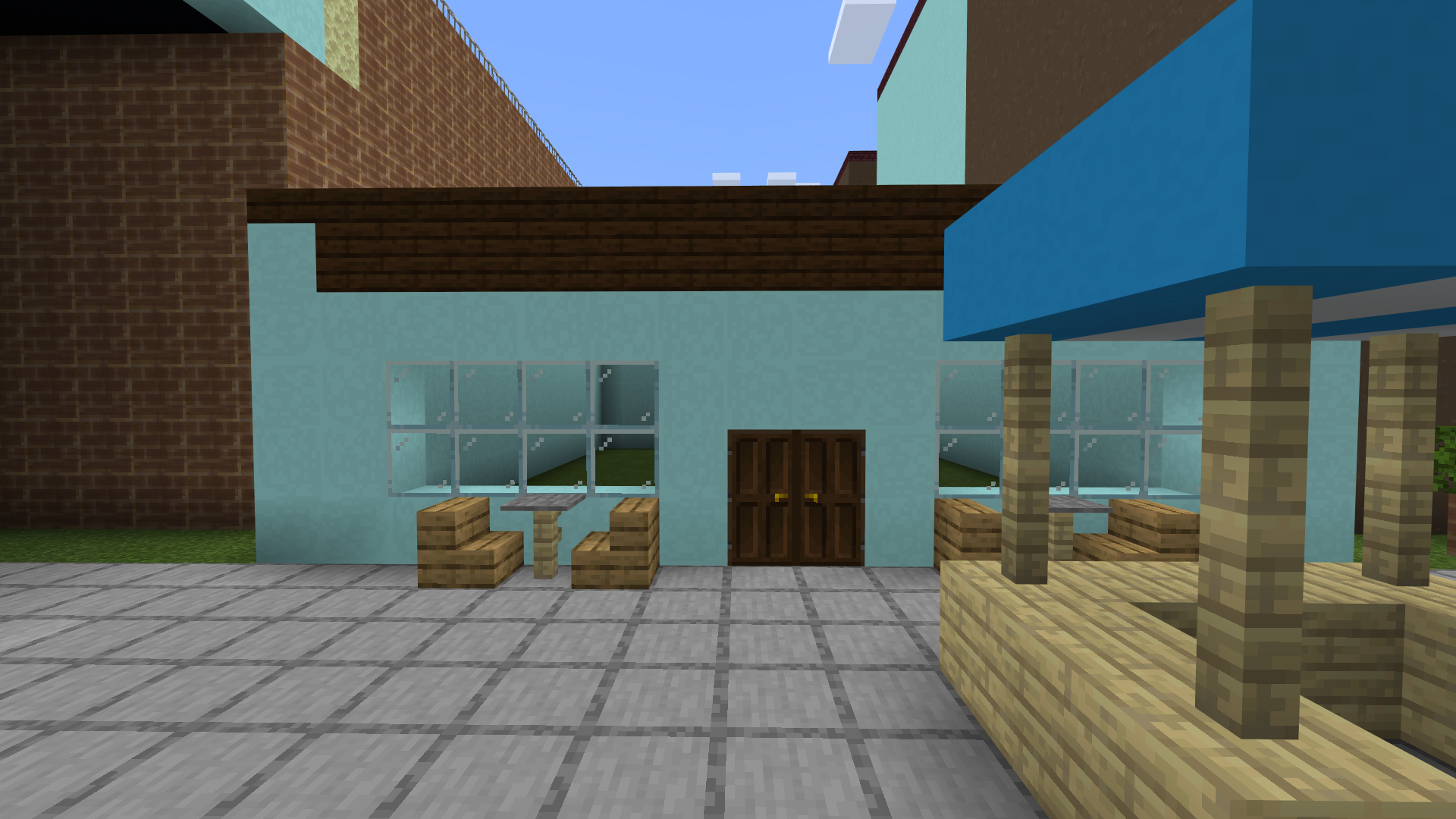 Kathy's cafe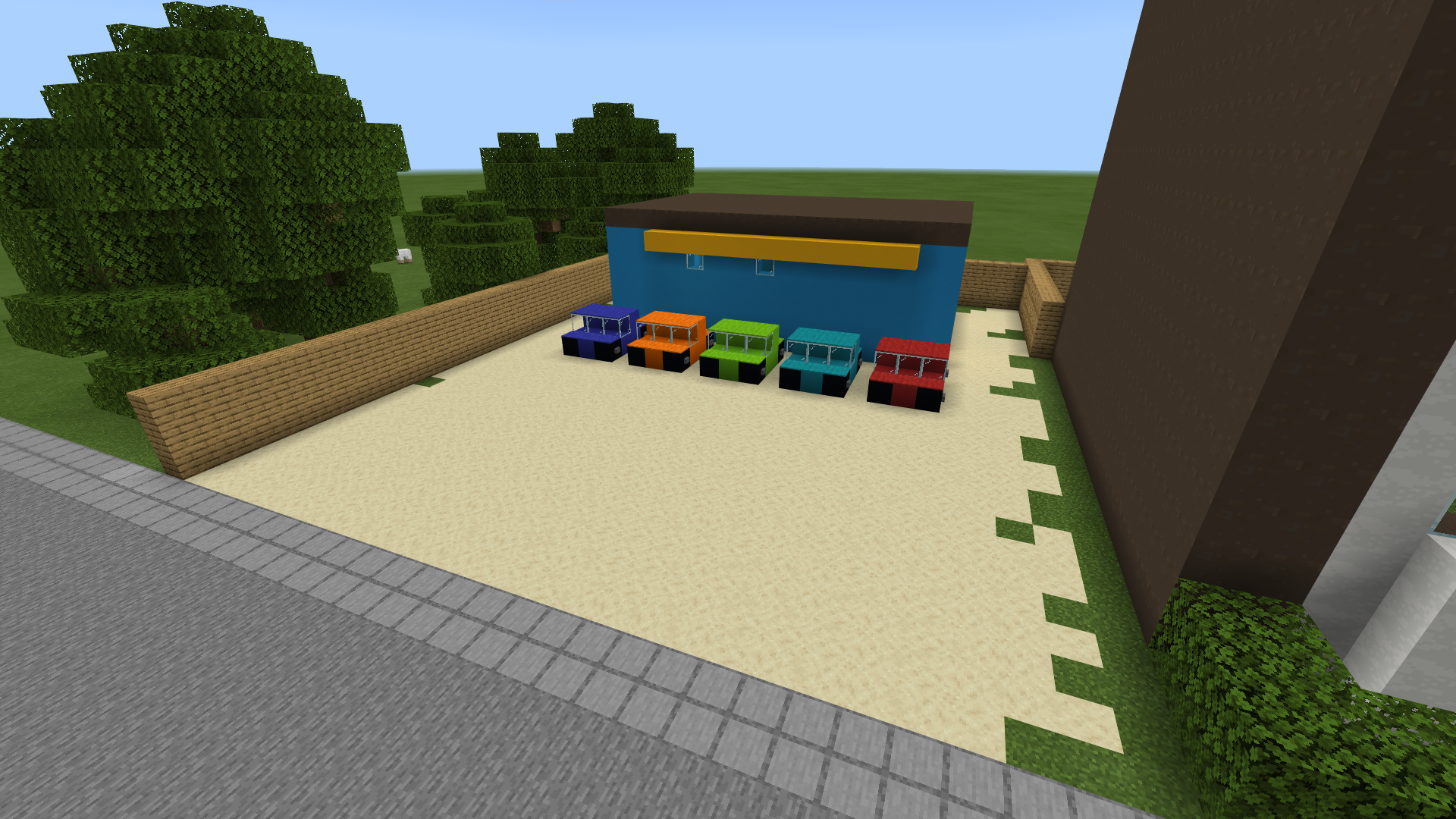 Square Dealz
This world has been made to be as accurate as possible and it even uses a resource pack to make the buildings look even more accurate!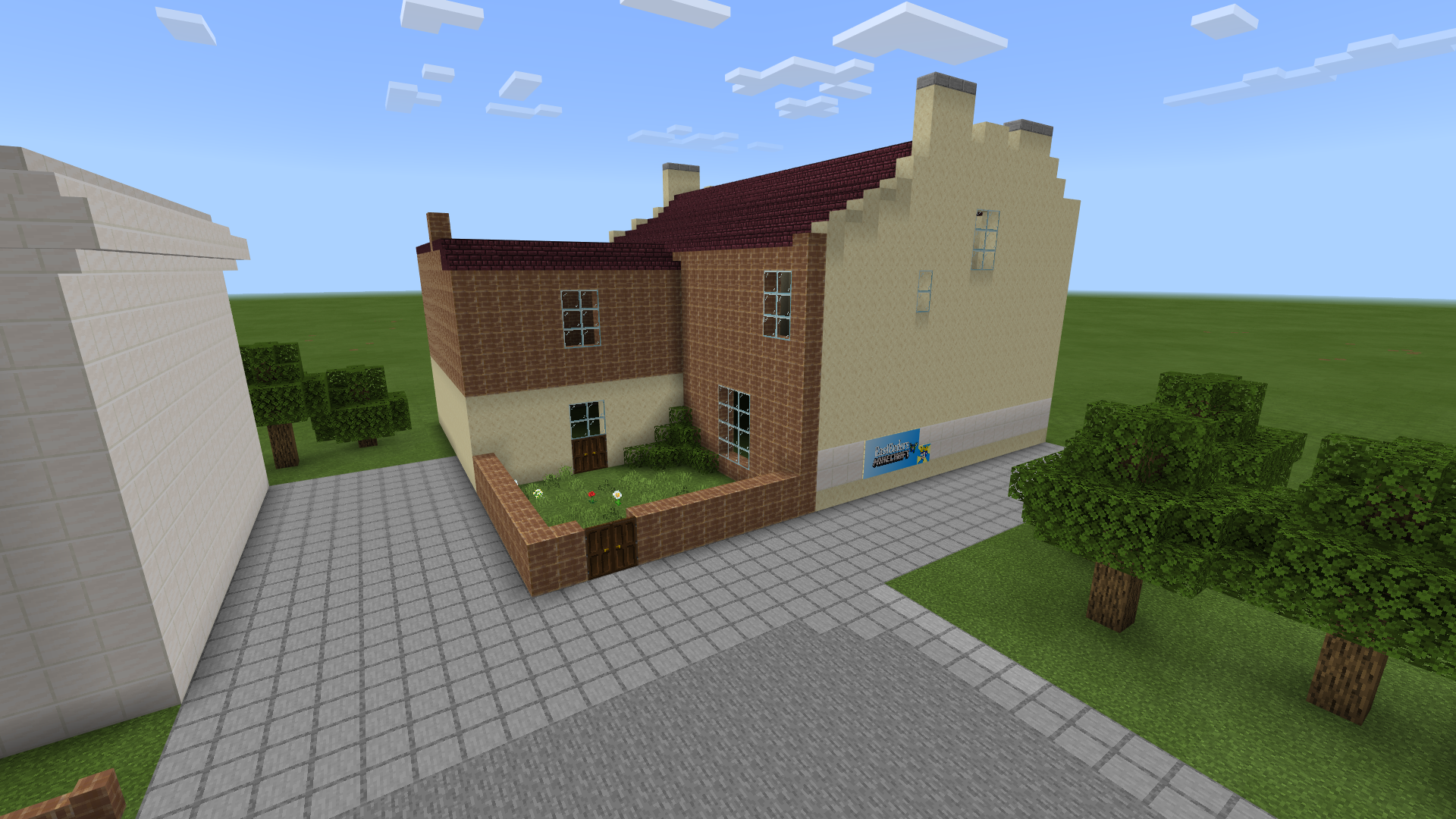 Trailer:
Other plans for the future:
– Exterior for every build
– Adding some more buildings like the tube station
– More trees around the map so the surrounding land looks appealing
A couple of changes from admins feedback for a successful re-submission
Added a trailer for the map on YouTube and linked it in the description
-  Added a resource pack filled with stuff that puts the map together!
- The arches! (A classic building in the show with a pit that people seem to fall into... )
- The playground , This is also a classic place but nothing dramatic really happens in there...
- Turpin road! A road containing buildings like:
Mclunkies
Funeral Parlour
The Albert
Walford East
- The Community Centre
- Reconstructed Kathy's Cafe
- The market stools 
- Two new buildings on Turpin road
- Few tweaks to the map
- A Panorama on the loading screen
- A new trailer
Installation
You can make videos playing the map but give credit by linking the trailer above in the description and crediting me in the video (:

You cannot claim any credit for this map.
Downloads
Supported Minecraft versions
1.13
1.14 (beta)