This add-on is mainly useful for Android devices (and iOS once 1.2 has been officially released on all platforms). It adds three new buttons to the chat screen which can be used to autocomplete text commands and to repeat text messages. This is actually already a feature for Windows 10 desktop users, but hopefully they will add it as an official feature for mobile users as well.
Creator: XenialDan, Twitter Account
How does it work?
Keep in mind that this add-on is only useful for mobile devices and tablet mode in Windows 10. It adds three new buttons which can be used for repeating previously sent text messages and to autocomplete commands.
Previous / next button – use previous chat messages
Tab completion – autocomplete commands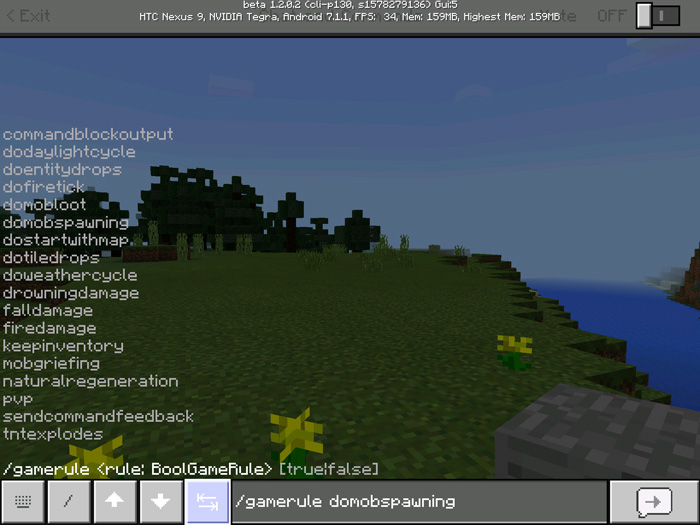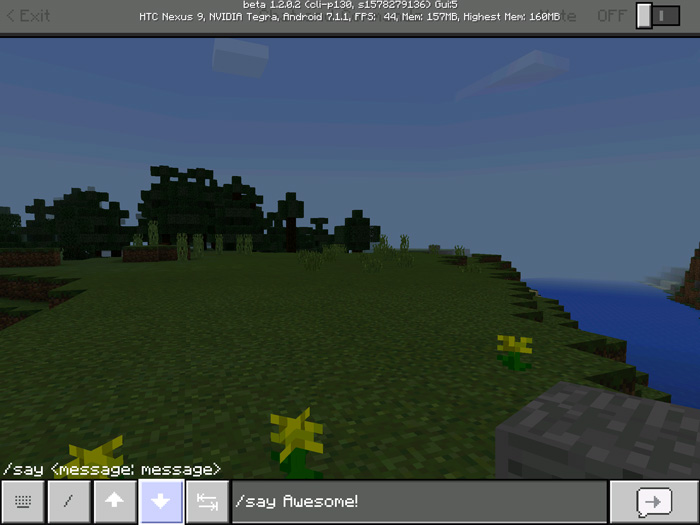 Note from the XenialDan:
EasyChatCompletion was created with guys at Mojang and other skilled guys like @jocopa3 and might be added to MC internally.
For now, here is an addon, that totally improves Mobile player's experience:
A previous/next button and a tab completion button.
Installation
Important: This requires the 1.2 beta which is currently limited to Windows 10 and Android users only! Find out how to join the beta by clicking here!
Open Minecraft PE
Settings > Global Resources > Activate the pack
You can get a .ZIP file for this addon here.