This addon adds a new transport vehicle and it is a bus.
The bus will serve as transportation on our survival maps or decoration to use on your maps. The texture of the bus is very beautiful and elegant in blue, it also has sounds that will make you feel like in a real life bus.
Website: ©CubitosMC
Creators: Gamediego84
Twitter: @gamediego84
How to use?
In order to get the bus, all you have to do is enter the inventory in creative mode and choose the spawn of: "Elegant Bus" or execute the command:
/ summon bus:elegant
To drive the bus just approach the driver's cabin and click on the option to ride, and you're ready to drive it. Remember that you can take up to 4 friends on the bus, you can also store items in the inventory included, to take your things from one place to another.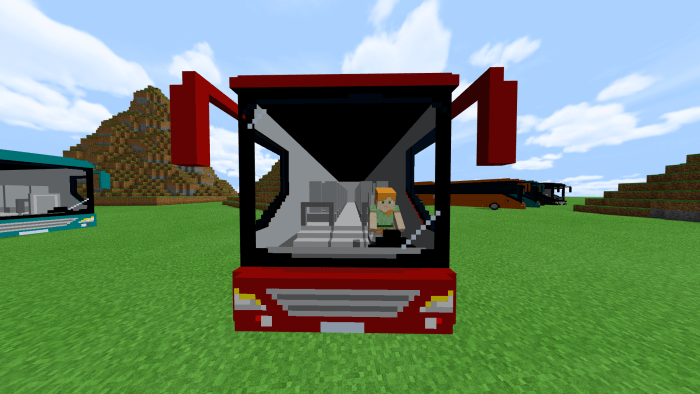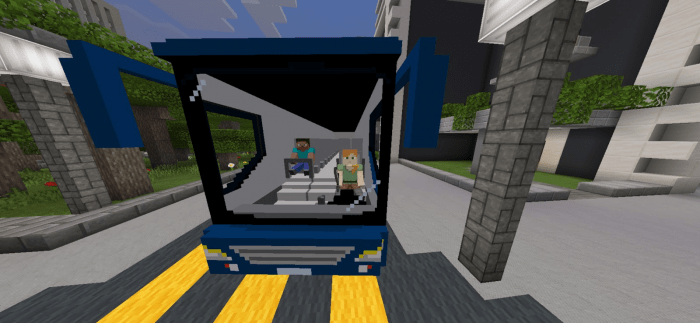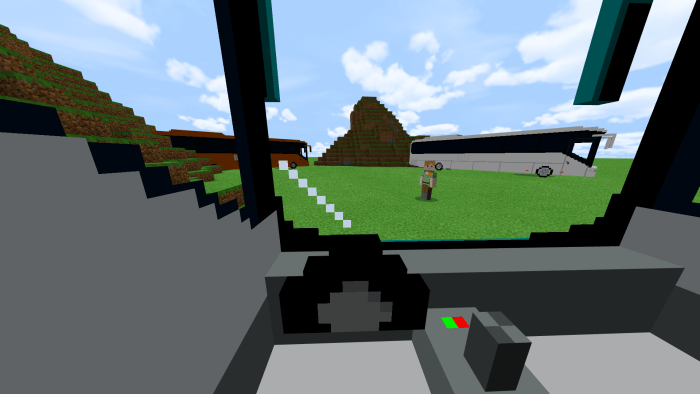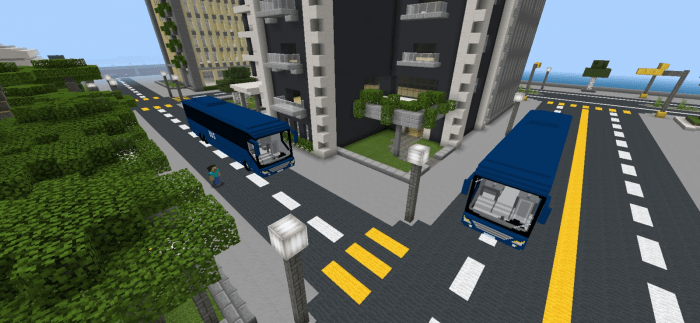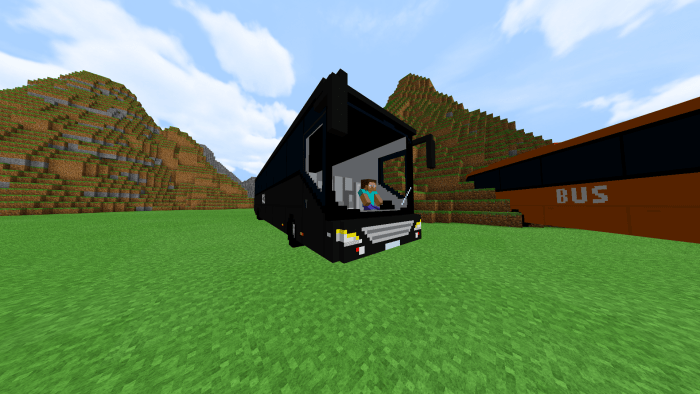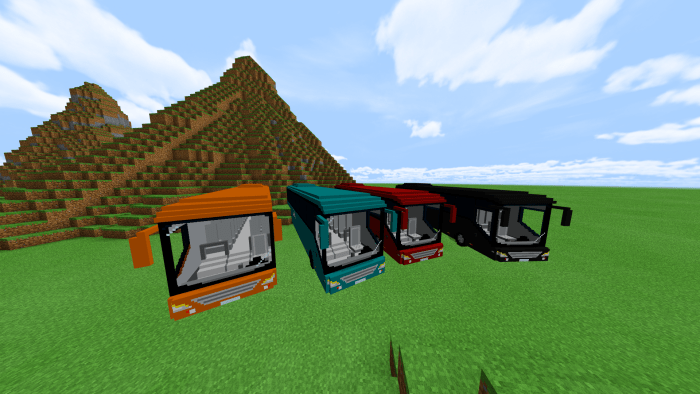 Changes v2:
 -Error correction
 -6 new colors will be added:
 *Black
 *White
 *Green
 *Red
 *Orange
 * Cyan.
Installation
How to install the addon in our worlds?
Download and install the McAddon
• Activate both behavior and resource pack you installed in your world settings.
How to download the file?
 Click on the letters where it says: "Download", then I waited 5 seconds, if you ask: (Activate Notifications) select the option to DENY, now skip advertising or continue and go!, Now you can download the file.
 How to install?
 Once the file is downloaded, just click and Minecraft will automatically open and export. If you cannot open the file, you will need to download a file browser in your store.
Note: If you want to share this content, be sure to use links to this MCPEDL post or the official Cubitos MC website,
 Do not use direct links or re-content in other pages or apps. 
Doubts and suggestions? contact us: [email protected]
Downloads
Supported Minecraft versions
1.12
1.13
1.14