Hello MCPEDL! I'm creating a new map named Elemental Battle. This map is still beta so I would like to read feedback from other people who have tried this map. This map is PvP map with 5 elements powers. Each players can choose one of the elements to battle with other player(s). Example, when you choose fire element then you will get fire resistance effect, fire armor (it has no special effect), and you will get 3 abilities that you can use to battle with other player(s). To play this map required minimum 2 players.
To play this map you will need minimum 2 players and maximum 5 players. This map has 4 kits, kits in here is named elements. There are 5 elements that you can use to battle with other player(s). Those elements are earth, air, fire, water, and lightning.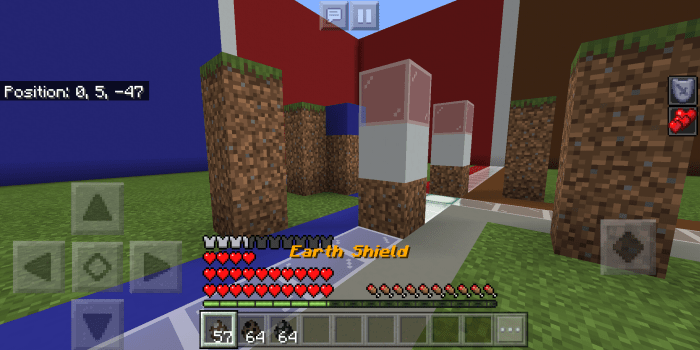 For example this image is the earth element. You can use the ability to create structure like shield. This earth element is good for defense than attacking.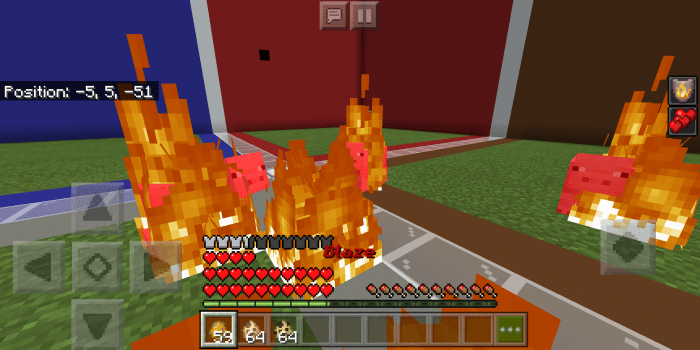 The next example is fire element. You can use the ability to burn down your enemies. This fire element is good for attacking than defense, or it has no defense ability.
The other element water and air you can try it for yourself 🙂
New Update Added NEW Lightning Element!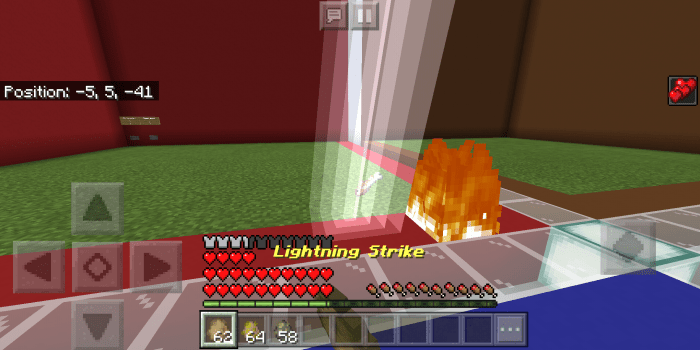 Now you can strike with your NEW lightning element!
So that's it! I hope you like and enjoy my map 🙂
Replacing the download link with the correct link. 
Note: Sorry Editor last update I put the wrong link. Please make it version 1.0.3 if it's possible, if not then it's ok. 
Fixing few element ability effects and replacing world file with new Minecraft 1.16 world file. 
-New map for lobby and PvP area.
-Added NEW Lightning element.
-PvP area is now UNBREAKABLE, so it won't getting griefed when using your element abilities :)
-Added particle effects for Fire element and Earth element.
-And more!
Replace the old world file with the new world file to fix error. 
Installation
-Download the map in the link down below.
-Open your downloaded map ZIP file.
-Extract the ZIP file.
-Open the file after you extract it.
-Move the file to your minecraftWorlds file.
-Paste it and enjoy!
Downloads
Supported Minecraft versions
1.16