The Elemental Witches PE mod adds seven new elemental witches to the game with powers such as fire, water and earth. Every witch got unique powers based on which elemental type it is and when you kill them they will drop the shards you need to craft magical staffs.
Ported by: Kingbudderjr, Twitter Account
Original PC creator: HoopaWolf
How to find the witches?
The witches can only be spawned using the spawn eggs found in the list below. We recommend you use the Too Many Items mod to spawn the eggs.
Each of the witch serves as a boss with unique abilities to defend itself with. After you've killed a witch it will drop a shard which you can use to craft staffs.
All witches got 80 in health.
Spawn Egg IDs
Fire Witch Spawn Egg (420)
Water Witch Spawn Egg (421)
Earth Witch Spawn Egg (422)
Light Witch Spawn Egg (423)
Air Witch Spawn Egg (424)
Dark Witch Spawn Egg (425)
Lightning Witch Spawn Egg (426)
Fire Witch
The witch will throw lava at you to set you on fire. Once the witch got less than 14 in health it will make a giant glowing meteorite fall on top of your head.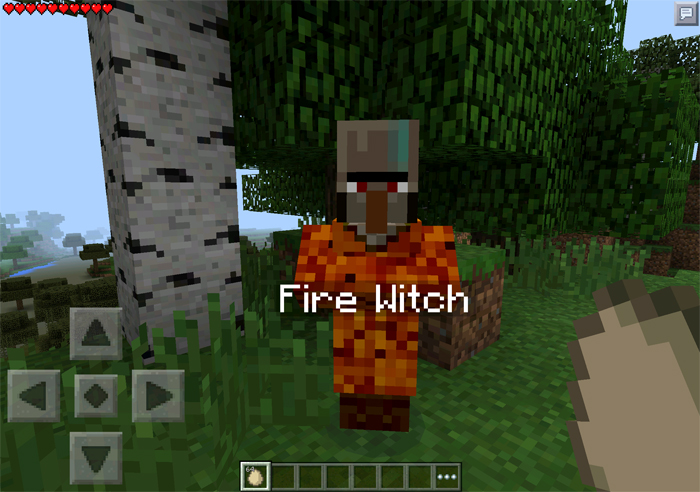 Water Witch
If you attack this witch it will generate water on top of you and when it got less than 14 in health it will spawn chunks of ice near you to slow you down.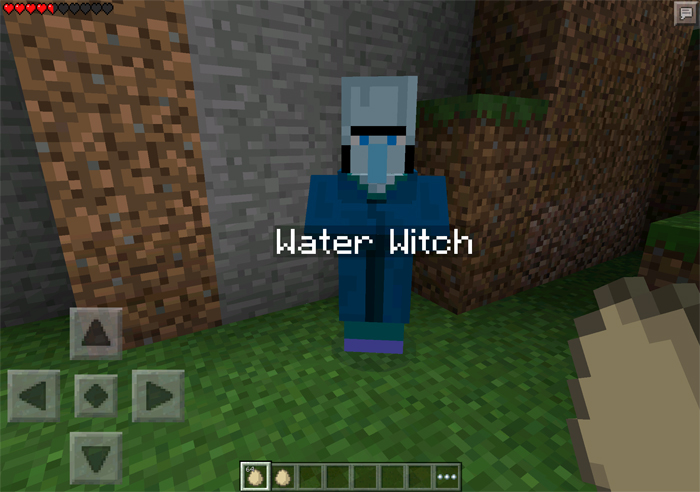 Earth Witch
The witch will use dirt to try to suffocate you. Once it got less than 14 in health it will generate loads of stones around you and also spawn in some helping minions to try to kill you. The minions can only be destroyed with a pickaxe.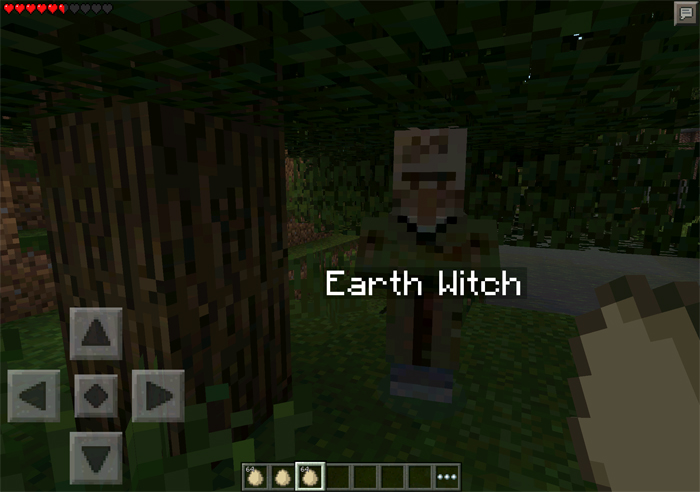 Air Witch
It can create small explosions and tornadoes. Once its health reaches below 14 it will start make larger tornadoes and bigger explosions.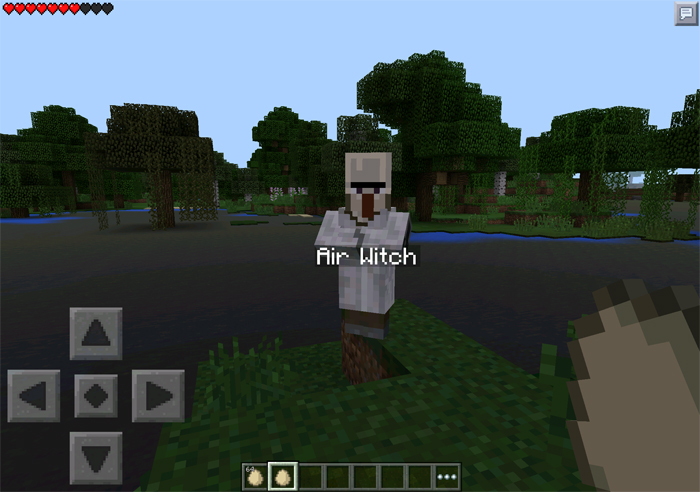 Light Witch
The witch will start cloning itself when it reaches 14 in health, other than that it's quite harmless.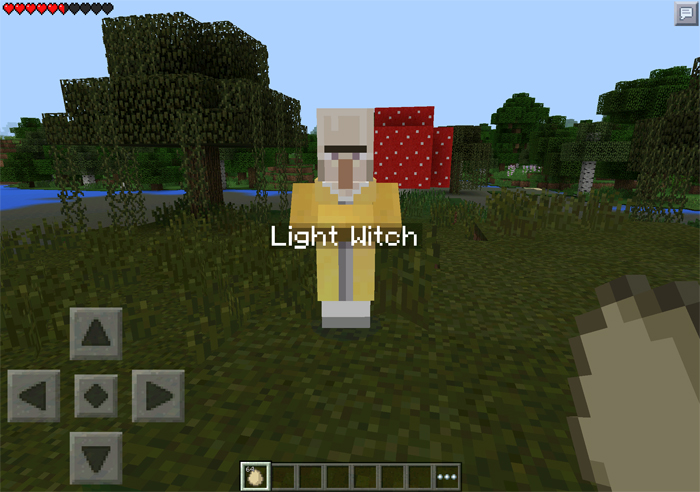 Dark Witch
The witch deals a lot of attack damage and once it reaches 14 in health it will spawn a random hostile mob close to you which will help in the attempt to kill you.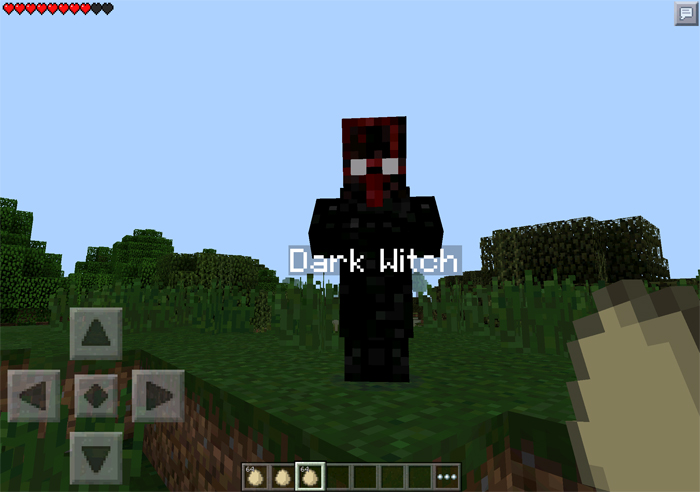 Lightning Witch
The witch will make some fires and explosions. When the health of the witch reaches below 14 it will start calling for loads of lightnings.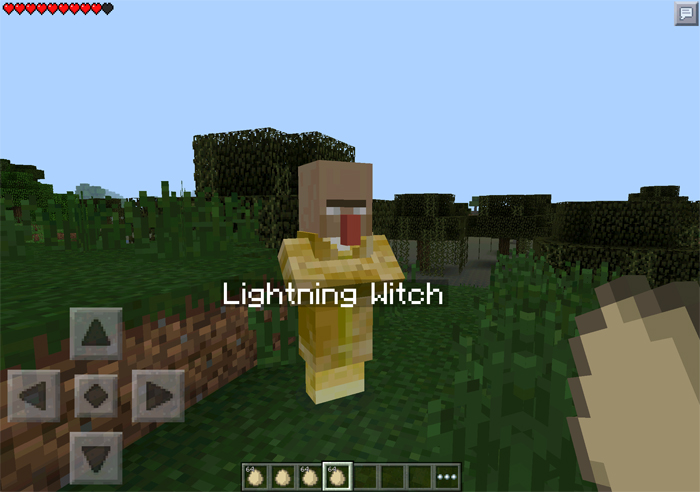 Shard IDs
Fire Shard (427)
Water Shard (428)
Earth Shard (429)
Light Shard (430)
Air Shard (431)
Dark Shard (432)
Lightning Shard (433)
How to craft the staffs?
Every staff include 2 sticks and 3 shards. Pick whatever type of shard you want based on what kind of staff you want. Different shards can never be combined.
Staff IDs & Crafting Recipes
Fire Staff (434) - 2 sticks + 1 fire shard
Water Staff (435) - 2 sticks + 1 water shard
Earth Staff (436) - 2 sticks + 1 earth shard
Light Staff (437) - 2 sticks + 1 light shard
Air Staff (438) - 2 sticks + 1 air shard
Dark Staff (439) - 2 sticks + 1 dark shard
Lightning Staff (440) - 2 sticks + 1 lightning shard
What does the staffs do?
For some of the staffs a new graphical user interface button is introduced called USE which can be used to perform staff specific actions, such as firing fireballs.
Fire Staff: Shoots fireballs which sets the area on fire where it lands.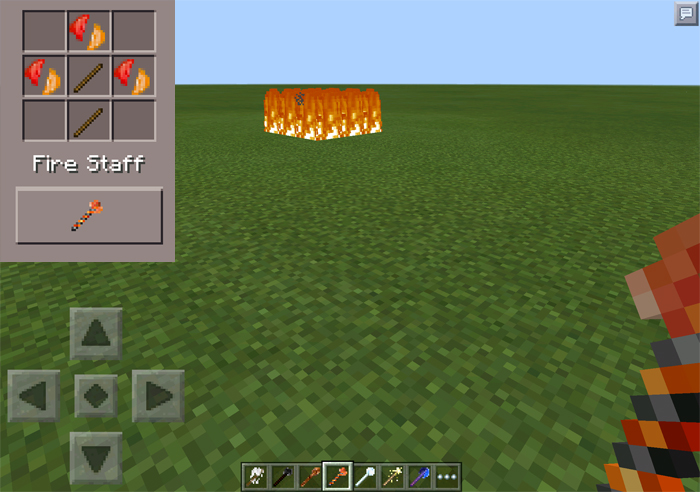 Water Staff: Shoots some kind of ball which when lands generates masses of water.'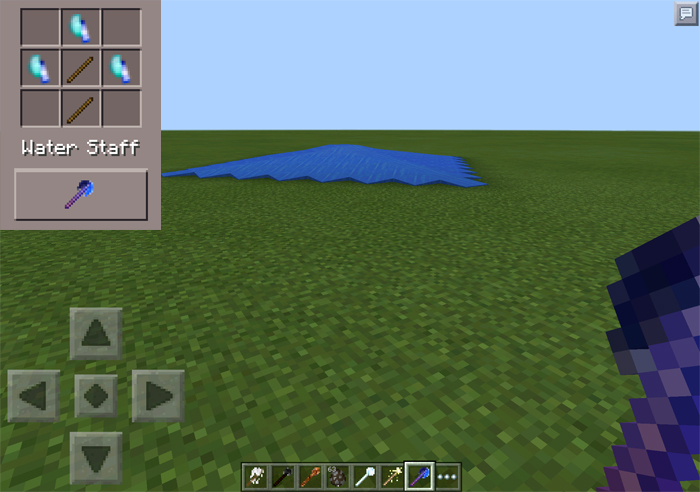 Earth Staff: Launches a rocket into the air which generates a couple of dirt blocks where it lands.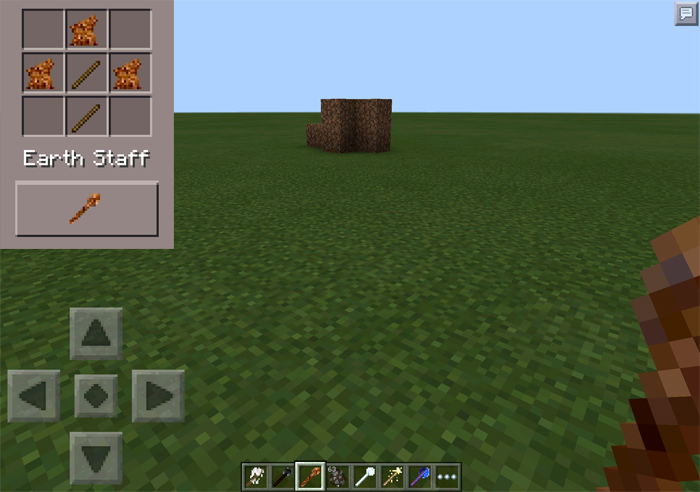 Light Staff: Heals your health to full.
Air Staff: Creates a small explosion on the mob it's used on causing it to launch a few inches up into the air and explode.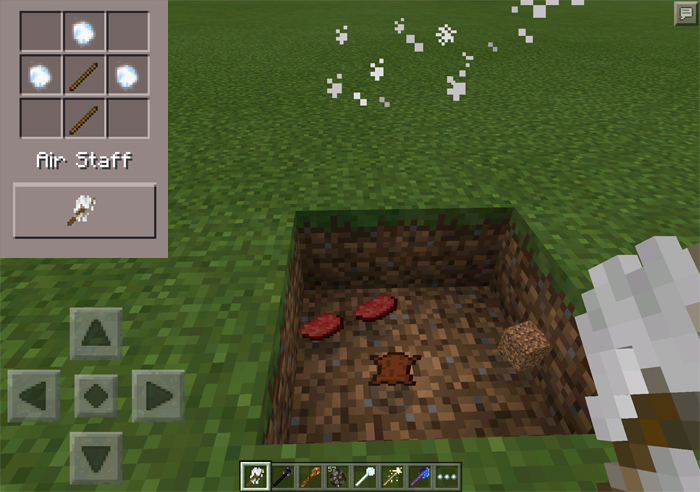 Dark Staff: Shoots a deadly ball of darkness at the aimed target and makes a direct and powerful explosion.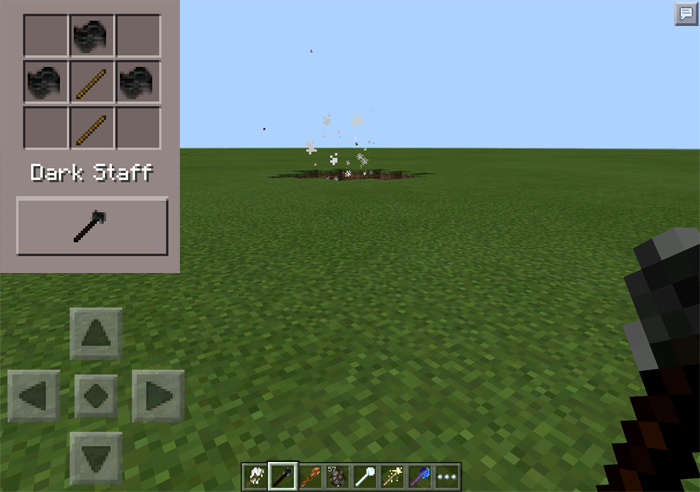 Lightning Staff: Calls for a lightning from the god of thunder.