Because my first Custom Heads pack did so well I decided to make another one. If you want to download the other one here is the page.
This time I made a Custom Mcdonald's Heads texture pack for people that want to make a Mcdonald's map or something else, you don't have to give any credits when you use this pack.
If you want to support me, I recommend using the  adfly  link
🍟Fast Food Heads🍔
This texture pack includes
I hope that someone can Create a cool looking map with this texture pack.
If you enjoyed the texture pack, why not give it 5 stars? ⭐️⭐️⭐️⭐️⭐️
Supported Versions:
⚠️If I should change anything, tell me in the comments⚠️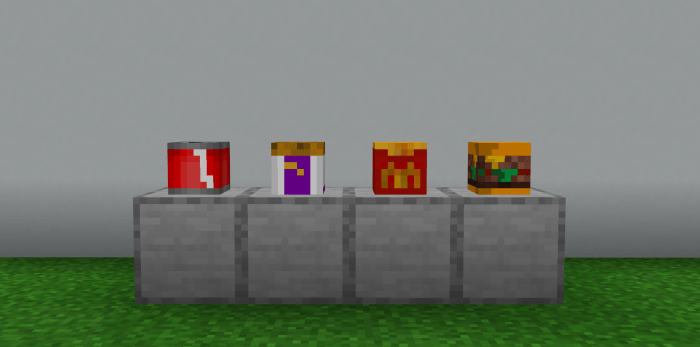 Downloads
Supported Minecraft versions
1.14
1.15 (beta)
1.16
Resolution
16x
8x