This custom heads pack gives you more options to decorate your world, you can make a Burger Shop or place apples in trees.
It took me 2 hours to create this texture pack.
Feel free to use the custom heads packs in your maps, But do not claim that you created the packs yourself!
You can only get the custom head logos if you use the Ad.fly Download link.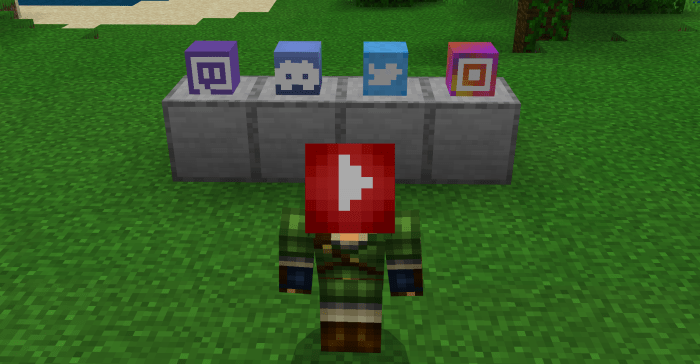 In this texture pack you can place custom heads logos like YouTube, Twitch, discord, Twitter, and Instagram
You can use this texture pack in your minecraft maps to promote your Social media stuff.
When you download this pack you don't have to look at ads!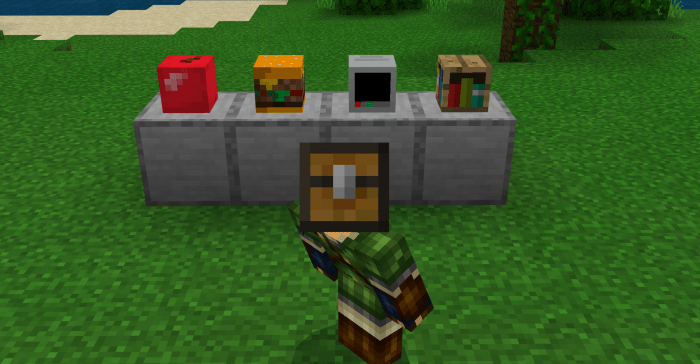 With this pack I just wanted to help people be able to create better decorations for their minecraft maps. when you used this texture pack tell me in the comments how it was good or bad? If you like the texture pack, why not give it 5 stars? ⭐️⭐️⭐️⭐️⭐️
SupportedVersions:
Xbox (❗️

not yet tested

❗️)🎮
⚠️

If I should change anything, tell me in the

comments

⚠️
Installation
First Click the Download.
wait until the downloads done.
Click on the mc.pack file.
open minecraft.
go to settings and activate the pack.
Downloads
Supported Minecraft versions
1.14
1.15 (beta)
1.16
Resolution
16x
8x