Download this Add-On for a new kind of creeper! Ender creepers are a little more dangerous than regular creepers, so you better hope one doesn't teleport behind your back!
By MWCubed
Follow my Instagram and subscribe to my YouTube!
Features:
New Ender Creeper Mob!
Teleports like Endermen
Can drop gunpowder and ender pearls
Spawns in End and Overworld
Has a shorter fuse than Creepers
Purple glowing eyes and mouth
Screenshots: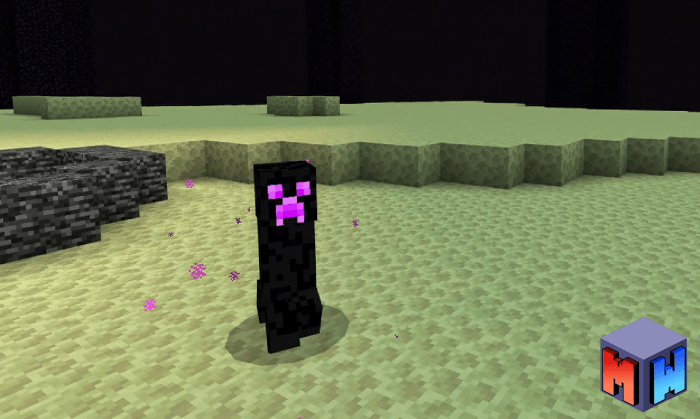 An Ender Creeper in the End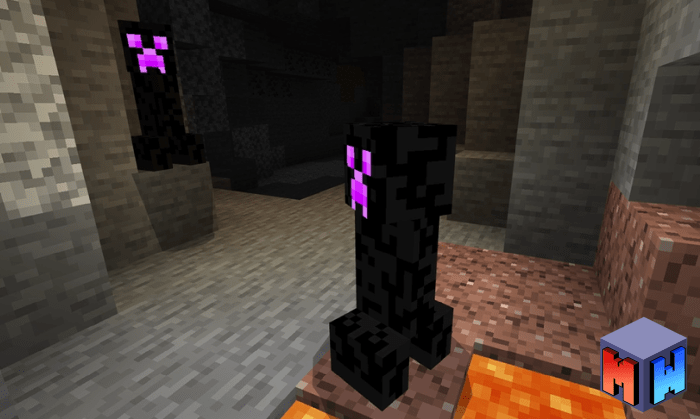 Note that their face glows in the dark like Endermen eyes.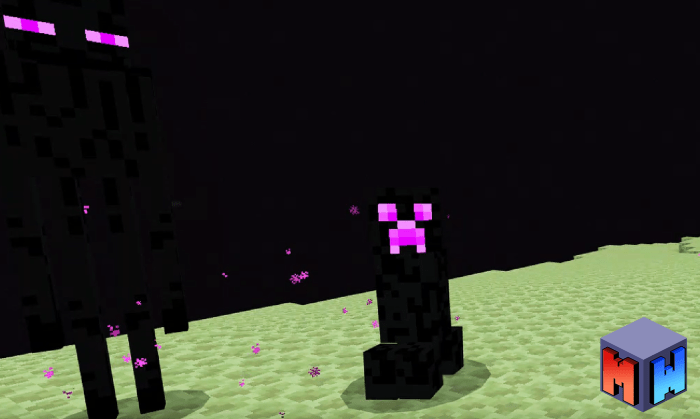 Comparison with Enderman
Known Bugs
Legs look like they come off in walking animation
Swelling animation should occur when Creeper is in radius of the player but it doesn't work
Sounds may not work
Accidentally had the download link wrong, posting to fix it again
Fixed download link and download link description on the download 
Installation
Make sure both resource pack and behavior pack are enabled.
Downloads
Supported Minecraft versions
1.16