The Enderlord Mod introduces a new boss to the game called the Enderlord who is the lord of all endermen. If you didn't know, endermen are tall, black creatures who can teleport from one point to another in the blink of an eye. It's a very mysterious creature which usually comes carrying some kind of Minecraft block and makes weird and scary noices.
Creator: diamonderlikerer
Item IDs & Crafting Recipes
Spawn EnderLord (500) – 8 ender pearls + 1 egg
Ender Pearl (510) – dropped by endermen
Ender Wand (511)
Enderlord Boss
To fight the boss you will first need to kill a couple of endermen and steal their ender pearls. The ender pearls you'll then use to craft the Enderlord spawn egg.
When you spawn the Enderlord he will call for tons of helping minions who will try to kill you. It's highly recommended to focus on trying to kill the Enderlord (450 health) as the minions will literally be scattered all over the map within a few minutes.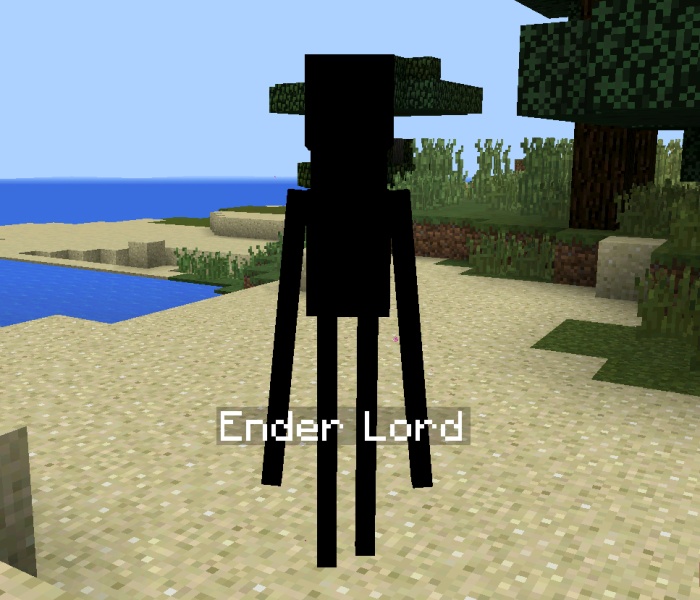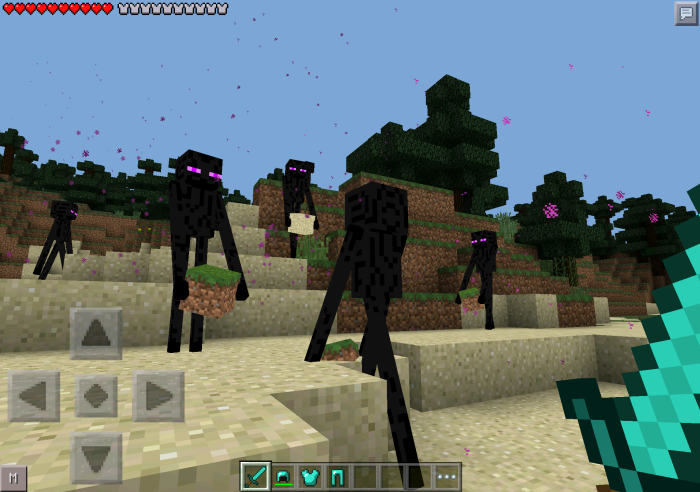 If you manage to kill the Enderlord he will drop the Ender Wand which you can use to get similar powers to Enderlord, e.g. teleporting.