Hey! Mark here and I'm back with an update with 12 new enchantment glint. This version is definitely the most difficult to create of all the variations yet… But here it is now and that you  can enjoy
I was inspired by Xisuma's texture on his videos and search for one and didn't find any that looks similar to it and haven't found one, so I tried made my own.
But here I am, now with 6 variations and still 4 colors…
In this update I made all the new stuff in a completely different pack that is the older version is not needed to be reinstalled
Here's the v1 with 3 variations of 4 colors.
Colors:
Variations:
– Normal gadient glint
– Edgy Cyberpunk Look
– Bolts of electricity
Here's some pictures:
Bolt Default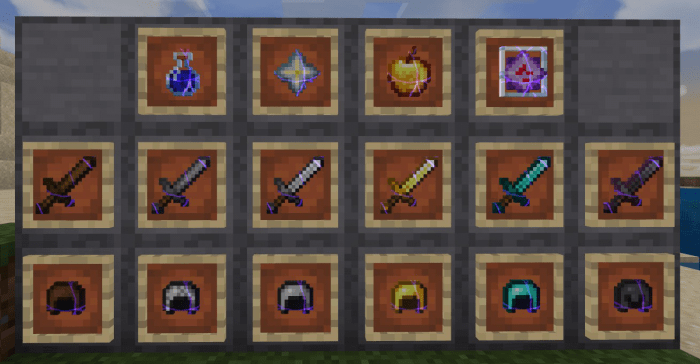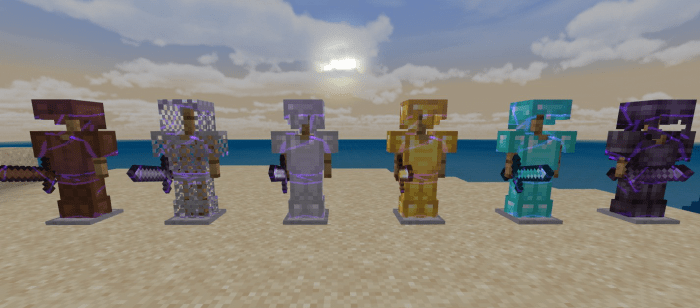 Default Yellow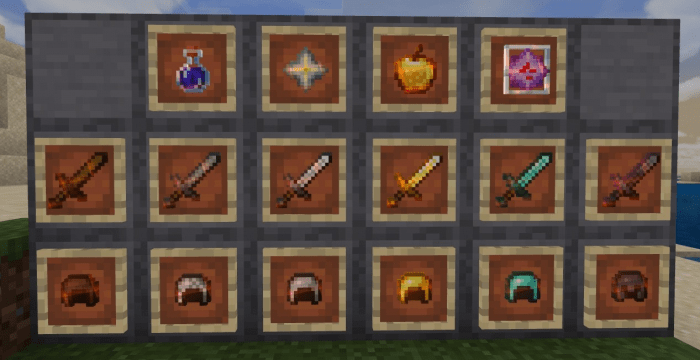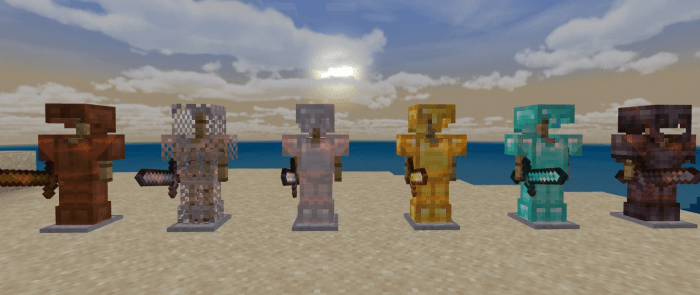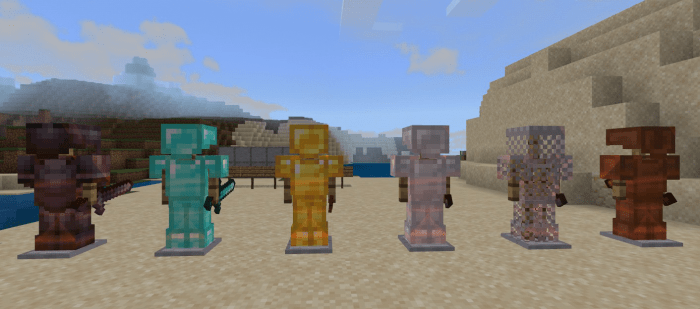 Cyber Red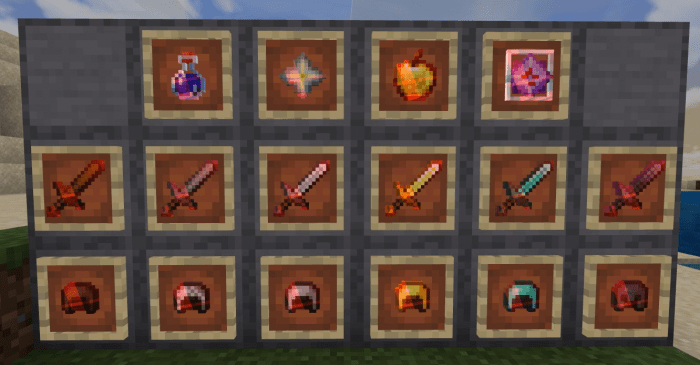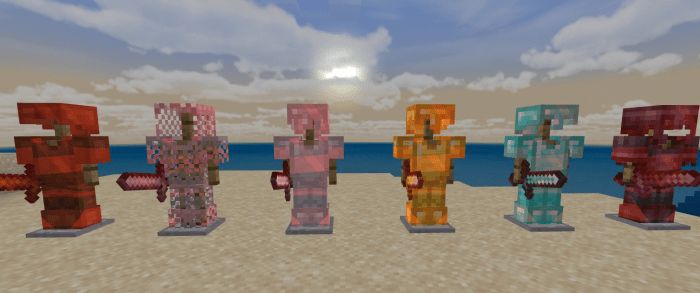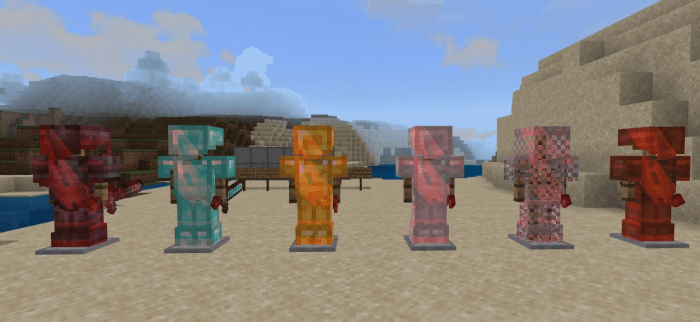 And here's the v2 also have 3 variations of same colors
variations:
– Inversed Lightning
– Bolt but continuous and has a darker feels
– Inversed bolt and has a corrupdet feels like in RPG's
Here's some pictures:
Dark Blue: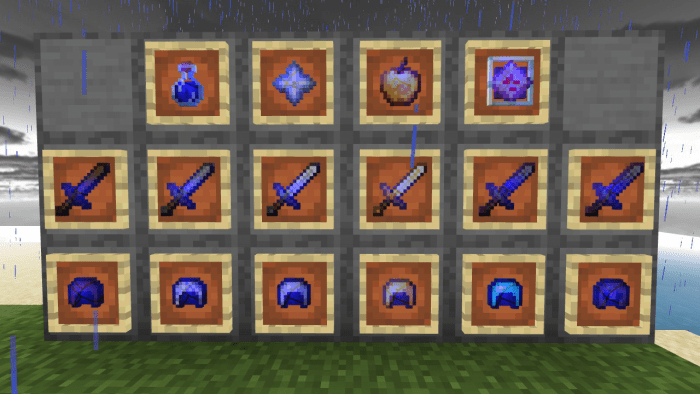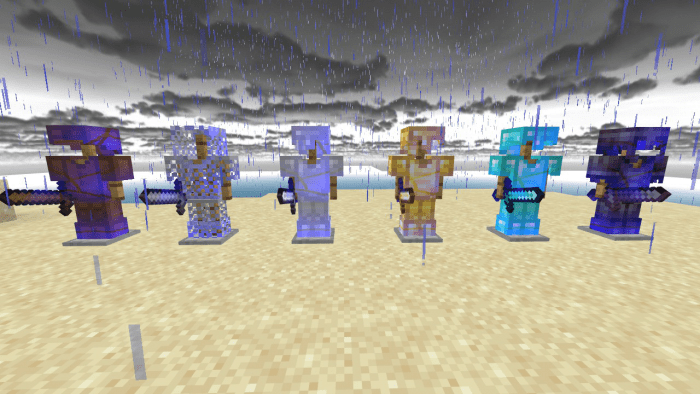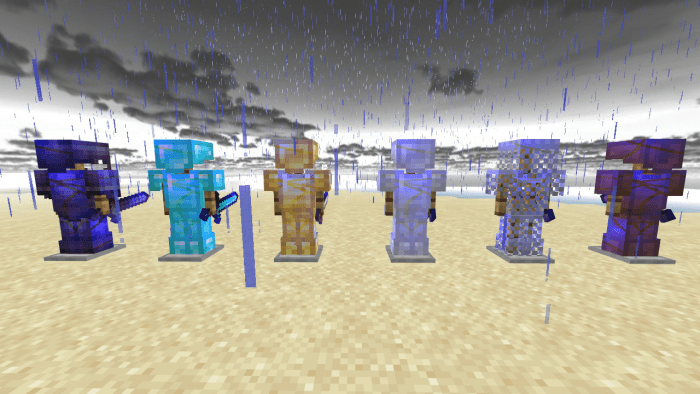 Lightning Yellow: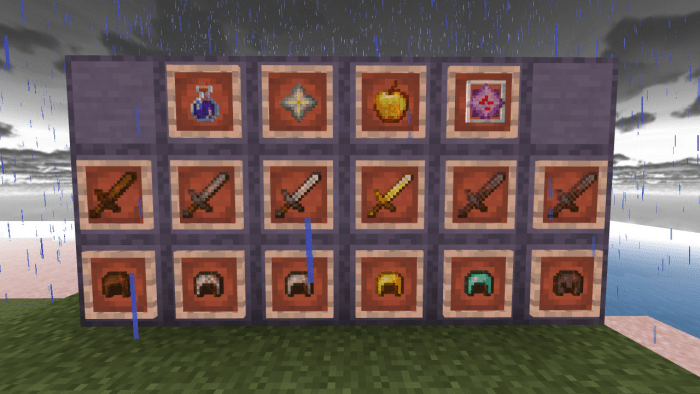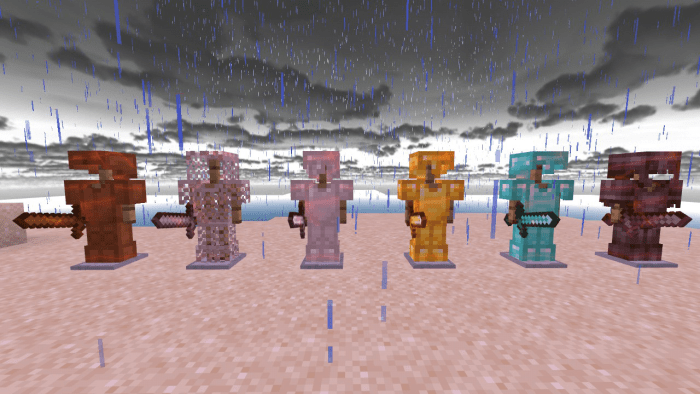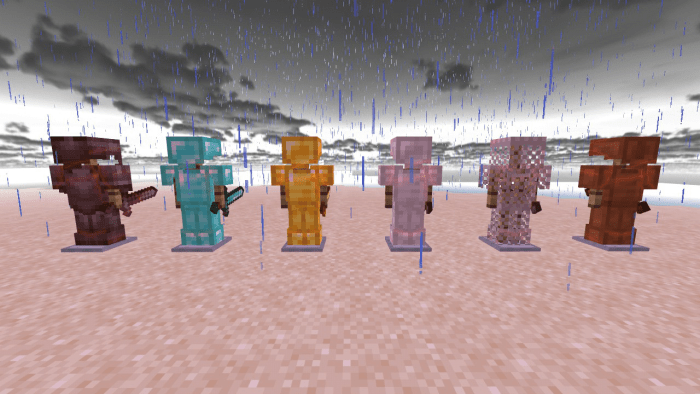 And many more… (Some pictures may be blurry and/or even looked like the default one so you have to try it to see it)
I also changed the resolution of all the items that uses enchantment glint (apart form lodestone compass, please help me with that because I can only do double or 32x with it's atlas)
The 256x items makes the glint smoother, there's also a 128x item pack and 64x for less lag.
Have a look
16x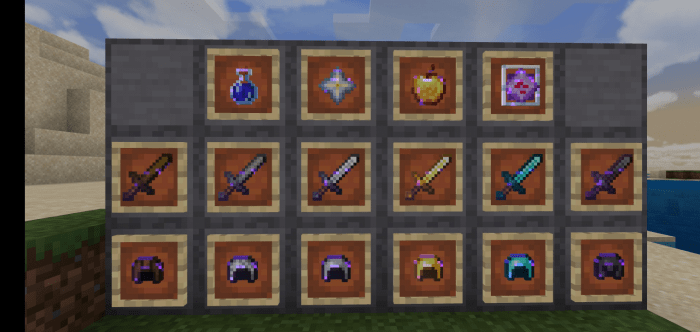 64x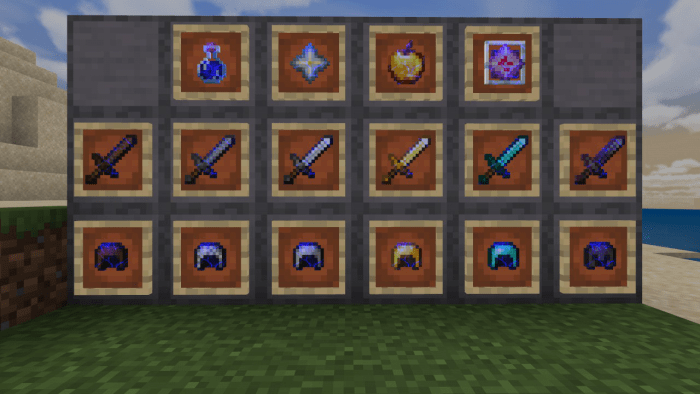 128x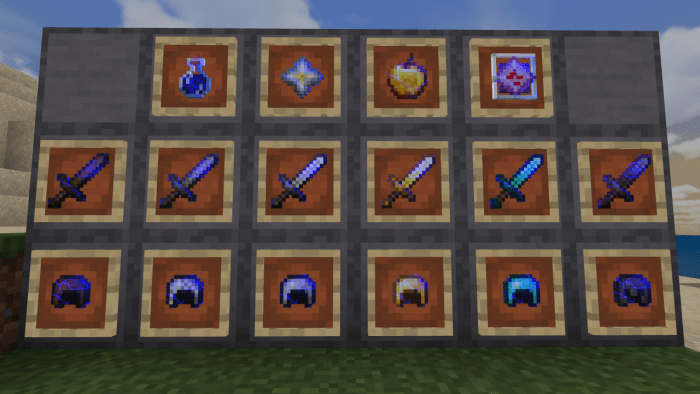 256x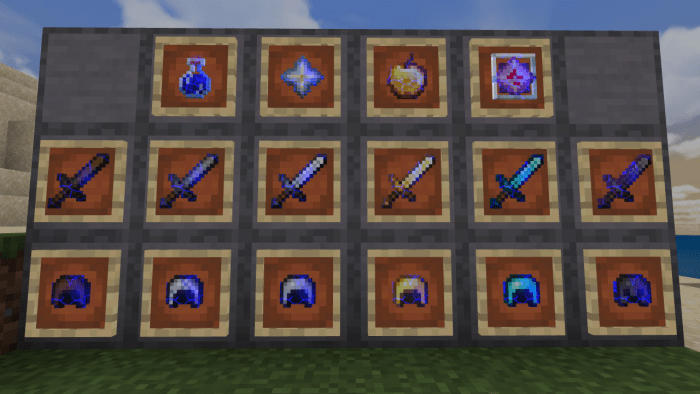 Now there are 2 glints:
128x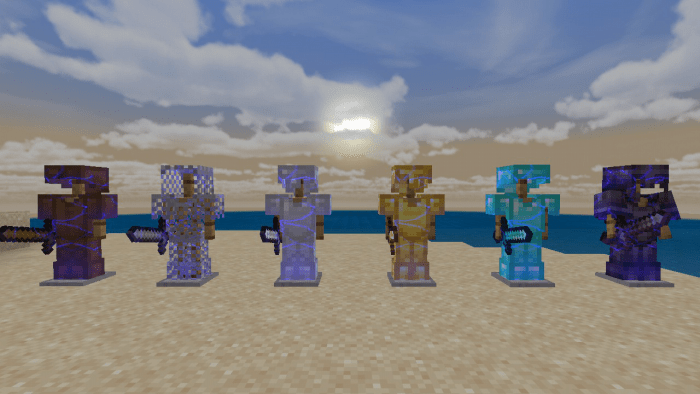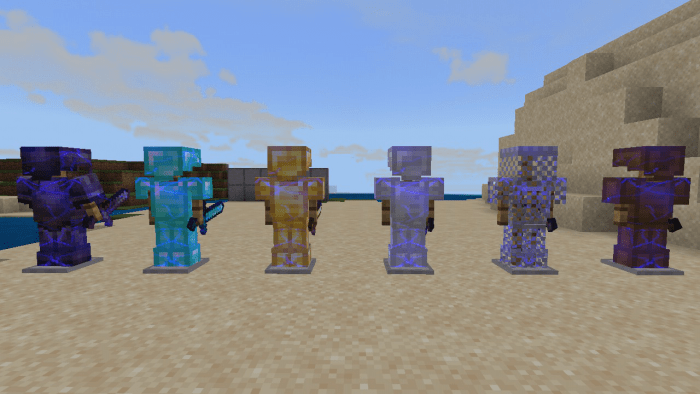 256x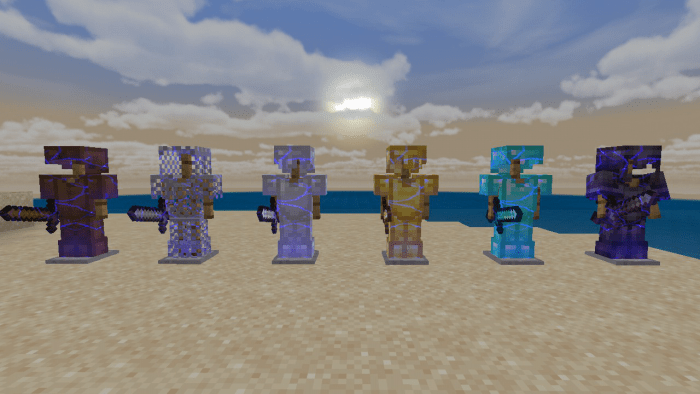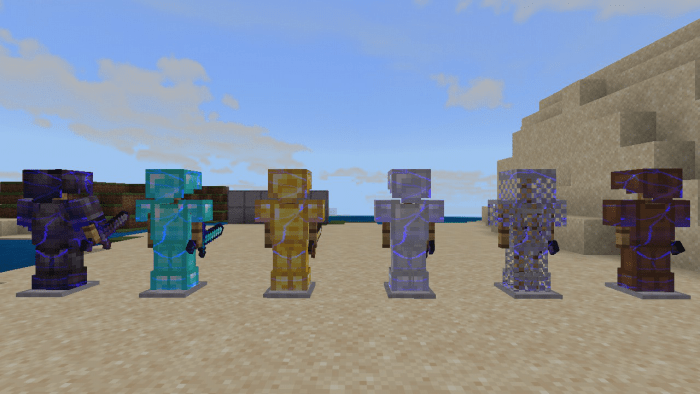 In this update there are 3 packs:
64x – 64x item textures, 128x glint
128x – 128x item textures, 128x glint
256x – 256x item textures, 256x glint
More are soon to come and comment down what do you think of anything.
Credits:
– Xisuma for the inspiration
– melamed_tal for the leather cap, leggings and boots (because I can't find any texture of it the Minecraft resources) hope you don't mind.
– Hybred for the amazing cubemap
– And someone I don't know who is the real owner of the cubic sun and moon (let know down below)
November, 25 2020
- fixed MediaFire link
- corrected some typographical errors
November, 21 2020
Release 2
Added  download link for v2 packs along with its 128x and 64x counterpart
November, 17, 2020
- Added 64x and 128x pack
- Changed link to MediaFire (more manageable and easier to use)
- Added Adfly link (if you want to support me)
Installation
- Download the pack above
- Open mcpack file or extract the files into the resources directory
- install on your Minecraft
Note: Restart Minecraft when changing to a subpack or activate/deactivate any random packs that wouldn't interfere with the pack -- These are the methods to make sure the textures load. (At least in this pack)
Downloads
Supported Minecraft versions
1.12
1.13
1.14
1.16
Resolution
128x
256x
64x