Entity 303 is a creepypasta which was created by someone in the Minecraft community as an attempt to scare other players. He is often described as the new Herobrine and some think he is a Mojang employee who was fired and now wants revenge on the Minecraft players. All of this is obviously made up but that's basically the history of the creepypasta. This addon brings him to life in Minecraft PE!
Creator: Assassiner 003, Twitter Account
How does it work?
He will only spawn in fortresses in the Nether (since he replaces the wither skeleton). But you can also spawn him in the Overworld by using a wither skeleton spawn egg. He's most definitely considered a boss and I recommend that you bring some good weapons and wear a full body armor.
Inflicts wither potion effect
Attack damage: 7
Drops 1-3 spider eyes
Health: 75 hearts
Slightly faster than a skeleton
Replaces wither skeletons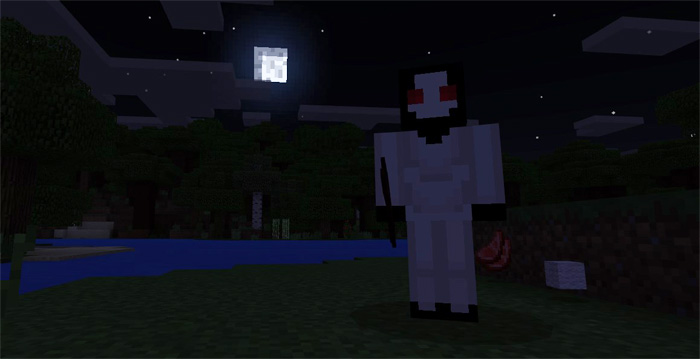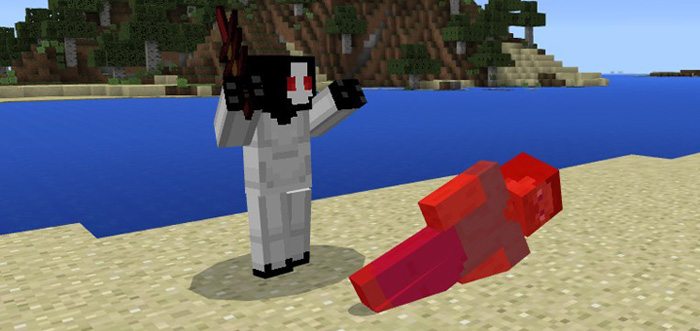 Installation
Activate the packs for a world in-game
You can get a .ZIP file for this addon here.