This map includes the great challenge of fighting Entity_303 in an epic boss battle powered by advanced command block technology! Both the boss and the player have unique sets of powers and no addon has been used to enable these features. The map has been in the works for over three months and the end result is definitely pretty cool.
Creator: Vladu11, Twitter Account (and thanks to MCPEMike who came up with the idea of the command block creation!)
Updated: 23 August, 2017 (read changelog)
Storyline
You are the protector of the Overworld (Entity_505) and your greatest enemy is Entity_303 (replaces blaze). He is an evil villain whose main goal is to destroy the Overworld but so far his attempts have been unsuccessful. It's up to you to once and for all defeat Entity_303 and at last exterminate him from this world.
How to play?
There are three different buttons in the lobby at spawn. Use the necessary buttons to obtain the gear and then press the start button to ignite the fight. It might take several seconds before it starts, but just wait patiently and you will be good.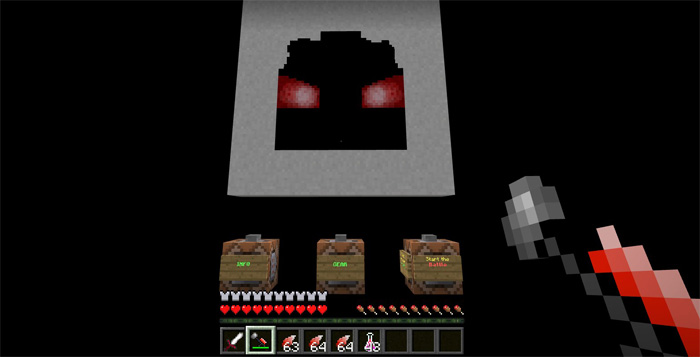 The fight takes place in hell and here you will finally come face to face with Entity_303 and his slave minions. Your objective is to destroy them!
Entity_303's Abilities:
Shoots fireballs
Summons minions (wither skeletons)
Summons lightning
Drops anvils on you
Poisonous attack
Also the player will gain some special powers: speed and jump boost, health regeneration.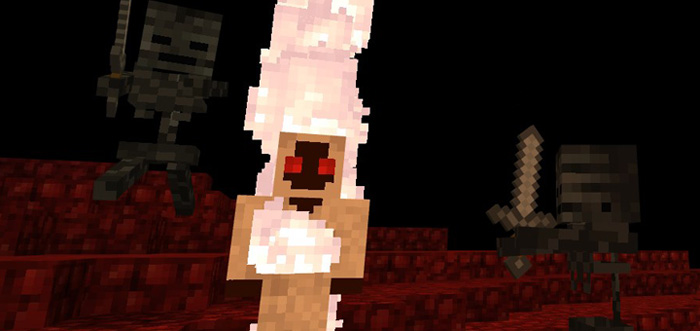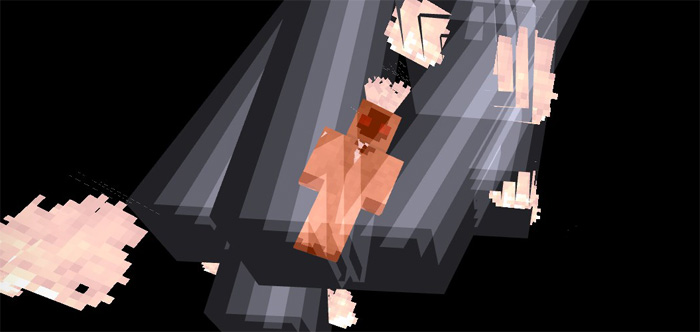 Here is a list of of the retextured items:
Corrupted Sword (Iron Sword)
Photon Sniper (Bow)
Photon (Arrow)
Elixir Flask (Golden Apple)
Entity_505 Custome (Diamond Armor)
Changelog
Added Entity 303's voice (heard at the beginning of a round)
Two new options inthe lobby: Behind the scenes and Entity 303's words
Battle is now harder and it takes longer to finish
Boss health has been increased to 250 full hearts from 100
Improved the multiplayer compatibility
Anvils disappear when a round is finished
Installation