Entity 404 is a creepypasta in Minecraft which existence have been rumored about for a long time. The honest truth is that it doesn't actually exist, unless of course, you are willing to mod the game. One way to do that is to use this add-on. It replaces the Evoker mob with Entity 404 which has some incredible powers.
Creator: Jujustyle7, Twitter Account
Where does Entity 404 spawn?
Entity 404 replaces the Evoker mob and that means it will spawn randomly in Woodland Mansions. But since it's quite difficult to find Woodland Mansions I highly recommend to use the Entity 404 spawn egg to spawn it.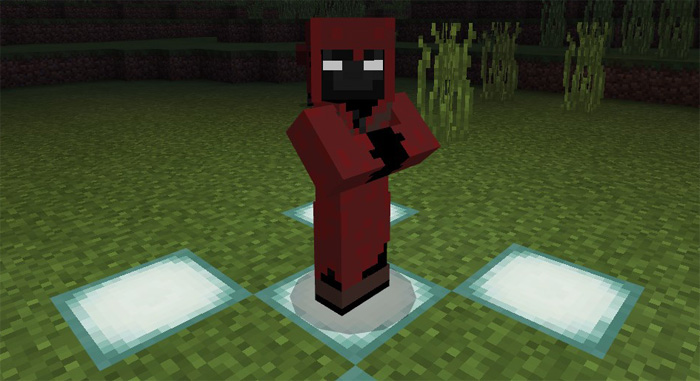 After a while it will summon its slave minions which include mobs such as Entity 404 fighters, zombies and husks. As soon as its health is very low it'll get a health boost (200 hearts) and have a chance of summoning the Wither which have the possibility to last for up to two minutes as well as summoning more minions.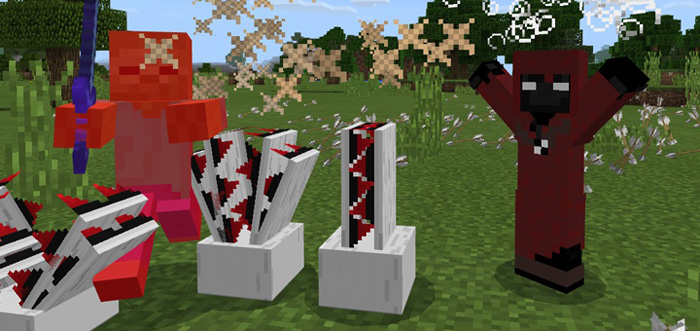 If you do manage to defeat it then it will drop lots of useful treasures such as diamonds, emeralds and totems of undying.

General Features
Health: 250 hearts
Summons skeleton minions, Entity 404 fighters, zombies and husks
When health is very low it will do a final mode and get 100 hearts health, next it will have the chance of summoning the Wither which will last for 2 minutes. It will also summon more minions.
Drops: lots of diamonds, emeralds and totems of undying
Video Review
Installation
Activate the packs for a world in-game