Do you want to experience a challenging and dramatic type of terrain with big mountains, massive overhangs and floating islands? If that interests you we can assure you that this seed will too. It got everything of that. The spawn is just in front of the big mountains so you don't have to walk any long to get there.
This is the first view you will see. As you can see, it's quite amazing.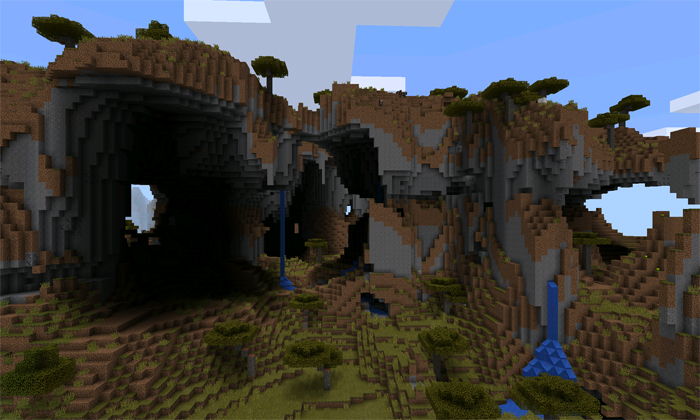 Waterfalls are a common part of the amplified savannah mountain biome.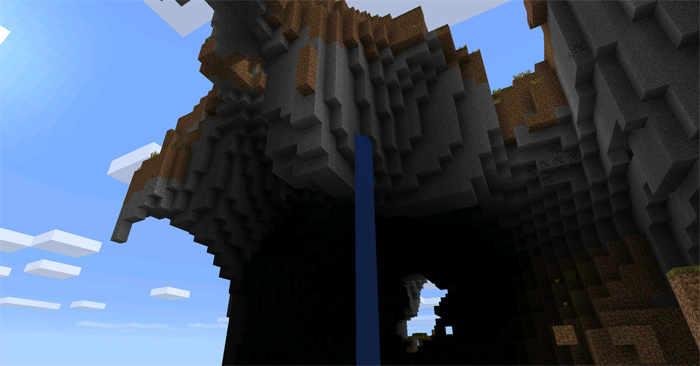 There's a couple of floating islands and some overhangs.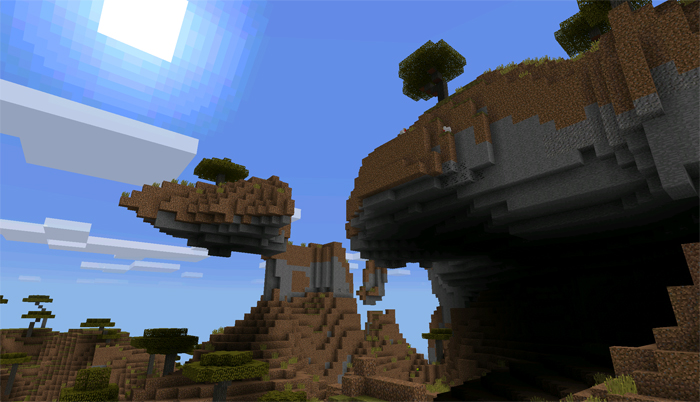 Seed: 1433210457