How many of you have been wanted to play escape from the beast like the one in servers? i know… there is not a lot of maps out there, so i decided to built one myself.
Escape from the beast is aminigame where you gotta do parkour to play.
A minigame where you will have fun and get little goosebumps
Escape from the beast
–minigame–
One of the players randomly will be selected to be the beast
The runner which have to run away from the beast will have to complete the parkour to reach the weapons to defeat the beast
However is not that simple, the runner will have to do some parkour to get to the end
When the beast has already released, the beast will have to be faster to catch the runners and not let them kill him.
-rules-
Play with friends
Play with 2 or more players
Do not cheat
Follow the instructions
Adventure mode
=if you want to, you can deactivate nametags=
note
If you try to play alone, the game will crash, must play with one more player to play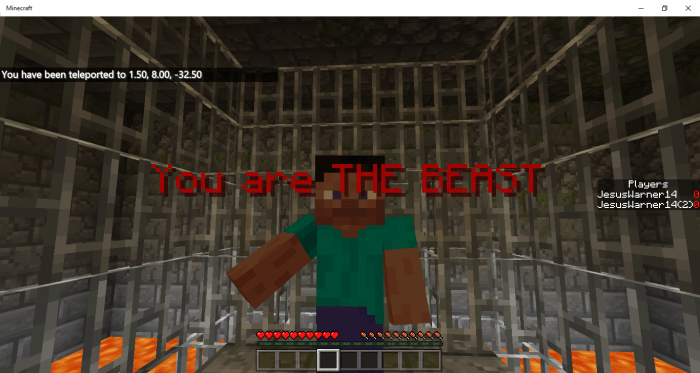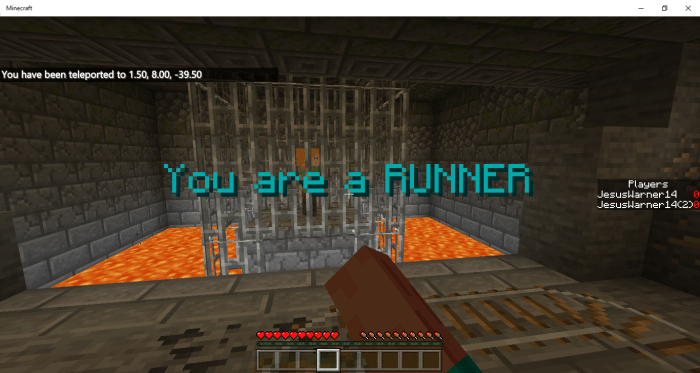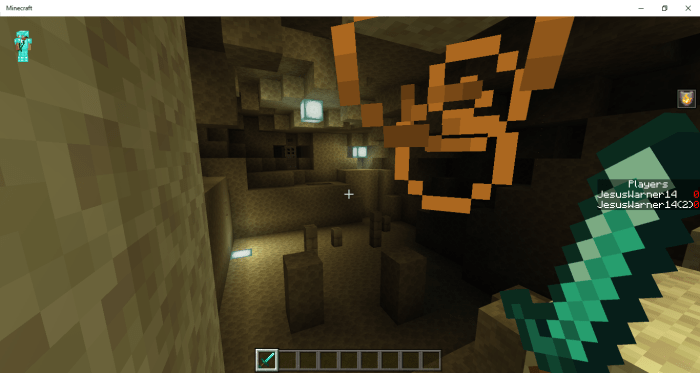 Way to download correctly the map again, hope you enjoy it
The link now works, and has been tested mc mc
Changed some bugs in the game for better experience and link
Description changed to be more especific  for the users which  see the map
Installation
CLICK IN THE LINK.
YOU WILL BE REDIRECT TO ANOTHER WEBSITE WHERE YOU HAVE TO WAIT FOR 5 SECONDS.
THEN, CLICK IN GET LINK
DOWNLOAD THE MAP
Downloads
Supported Minecraft versions
1.14