You have been kidnapped by a creepy man under a mask, He is preparing you to worship, to the DARK LORD. You only have 5 days to escape the house before he prepares the ritual materials and then worships you to the Dark Lord. 
Good luck playing this map where you are trapped in a house with a man who wants to kill you.
It is a really good map I made using a lot of my time spending upon it.
Also, I got to know there are a lot many bugs for my other map "murder at the mystic village" so I am going for a huge update for it,If you want me to upload that, so please subscribe to me on Youtube name 'Anni boy' If hit 150 subscribers there, I will be back. With a new map.


Storyline
You were just walking along the street at midnight, Watching towards the sky and wondering about the stars, suddenly, you saw a man coming towards you, The man had a very creepy look, had no legs and did not have a face, you got a little worried and tried to get the man away from you, as you thought that it's just your imagination. Later you realized that he has a knife, you ran away from him. You ran as fast as you can and reached till a house in the woods, you knocked on the door and got stunned.
When you woke up, you found yourself at a stone bed inside a mossy room and a joker who is stabbing you with a sword and later on he went away. Your heart is beating at a high speed, Your mind is not able to calibrate where, why, how you are there, but your body says that you need to get out of here.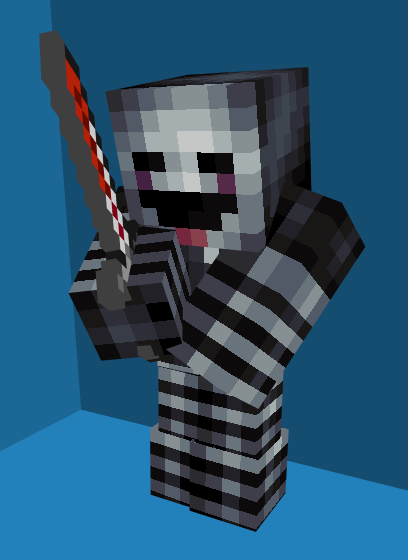 You need to escape the house before he murders you …You only have 5 days to escape If you did escape you can go back to your house if you didn't well… you lost and he killed you.
Here are some pictures of the game.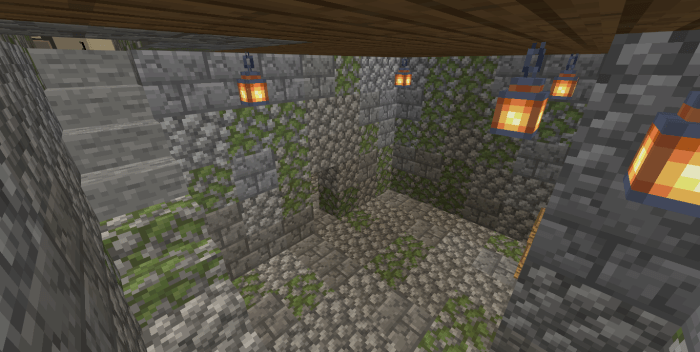 At some places inside the map, you will find some 1 x 1 spaces, where you can crouch down and go through them, you can come back up by jumping.

Installation of this game is quite simple but might require some time to download, This map took me around a week to make and design, so, please appreciate my work.
Do not place any item in your inventory where the X mark is or the item will disappear and you won't be able to get it back, and might need to reinstall the map in Minecraft.
Also, subscribe to me on my YouTube channel name – Anni boy Where I post several videos related to Minecraft Bedrock Edtion. Download the map from the link below and make sure that you have good network connectivity because it's around 7MB somehow. ENJOY : ) and please comment down how was your experience about the game. This is actually not the very best of me but a small example of my creations and what I can make.
To use an item hold it in your hand (Hotbar slot: 1)
And if the item is able to be used at that time, the item will automatically use itself.
Updated the glitch with the doors
Added a new ending (SECRET ENDING)
Now the player can't get hunger effect
Updated the hiding spot glitch
Updated the bug which was making the item's name to be non-specified or non-working
Described the crouch system in the game
Now the player can pick up the bow from the ritual room
A map trailer was added
Added a trailer video just for the showcase or review of the map
Added new structure
updated the download link where some people were facing problems
Check the previous changelog[1.0.5] for other updates which you might have not seen
Updated the movements of Joker
Made it a little easier for the player to play 
Added new structure 

Fixed some bugs in the game
Fixed the download file error
Added an external link for MCPE and Other Bedrock Players to download from there if till the error continues
Updated the glitch with the doors
Updated the main menu
Updated a small bug related to items in the game.
Do not place the item in your inventory where the X mark is or the item will disappear and you might need to reinstall the map in Minecraft.
Updated the description of the game.
Added a new Story Line to the game.
Installation
1. Download the McWorld file.
2. Open the directory where you saved it or downloaded it.
3. Double clicks the file to auto-import the game in Minecraft Bedrock Edition or In Minecraft Pocket Edition.
4. Open Minecraft and then play the world : )
Downloads
Supported Minecraft versions
1.16