The Evil Chicken Addon is very much what it sounds like. It basically makes all of the chickens evil and hostile toward players. Forget about getting eggs for breakfast.. the tables have turned and the chickens have evolved a taste for human flesh.
Creator: SteveBlockhead, Twitter Account
How does it work?
The chickens will stand still and stare at players, even if the player is nowhere close to the actual chickens. But don't get too close..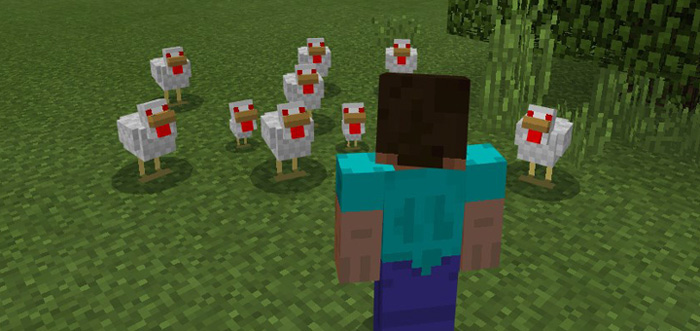 The chickens will immediately start chase and try to kill you if you get too close. There's very little you can do since they can move faster than you can run and they are also fairly strong.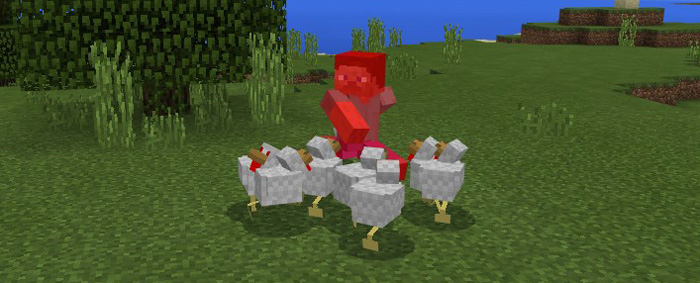 It doesn't take more than a few seconds before they've killed and devoured your pixels.

Installation
Activate the packs for a world in-game
You can get a .ZIP file for this pack here.