Evil Steve Mod 2.0 is an upgraded version of the previous popular Evil Steve Mod but with more cool features such as better loot and more advanced and skilled monsters to battle. To find the cruel Steve you need to craft a spawn egg.
Evil Steve won't act out his evil doings alone. He has minions who will help him on the battlefield against you! If you are brave enough to kill the Evil Steve King he will drop a powerful sword and crown.
Creator: UltraPeachMC
Item IDs & Crafting Recipes
Evil Steve [Minion] (480) - 4 lapis lazuli + 4 emeralds + 1 egg
Evil Steve [Soldier] (481)
Evil Steve [King] (482)
Evil Steve's Bloody Katana (483)
Evil Steve's Crown (484)
Evil Steve Boss
To fight Evil Steve you will have to craft a spawn egg with 4 lapis lazuli, 4 emeralds and 1 egg.
Tap on the ground with the spawn egg to get started. As you do that multiple minions of Evil Steve will spawn around you and soon will also the Evil Steve King will join in.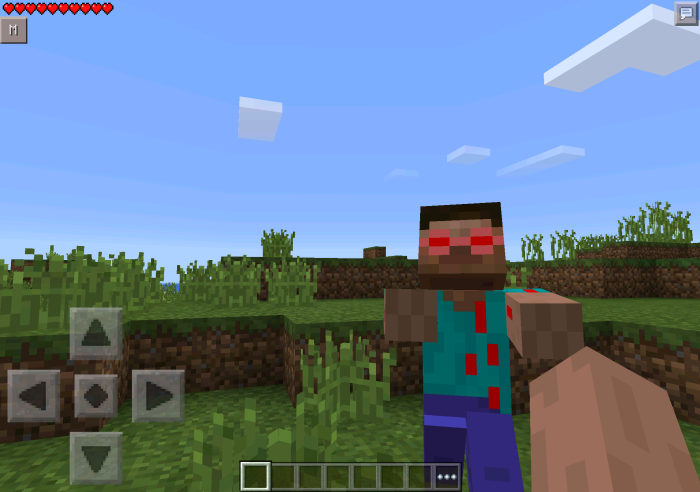 If you manage to kill the Evil Steve King he will drop a crown and a sword. The crown will heal you up to 20 health every second making you close to indestructable. The sword does 50 attack damage every hit.