The Exo Suits Mod is inspired by the Exo Suit as used by players in the popular video game Call of Duty: Advanced Warfare. In that game the player can wear a suit which drastically enhances his ability to fight in battle.
Currently the mod for Pocket Edition is still very basic. In the future we would like to see the ability of actually draining the batteries for some realism. It would also be nice to see a couple of other Exo Suits added to the mod which acts differently from the one and only currently available.
Creator: FantaPhantom
Item IDs & Crafting Recipes
Battery (378) – 4 iron ingots + 1 redstone
Exo Helmet (410) – 3 batteries + 2 iron ingots
Exo Chestplate (411) – 3 batteries + 5 iron ingots
Exo Leggings (412) – 5 batteries + 2 iron ingots
Exo Boots (413) – 2 batteries + 2 iron ingots
Getting Started
Currently there is only one suit but in the future there will be more.
Exo Suit
Some would say that this suit is overpowered but either way it's an incredibly fun suit to wear as you will be able to jump super high, run a little bit faster and be resistant to damage. It takes advantage of the potion effects now available in Minecraft PE, but only when the suit is worn.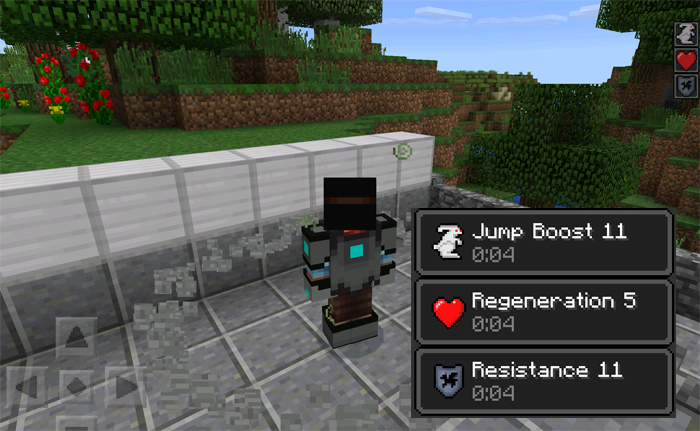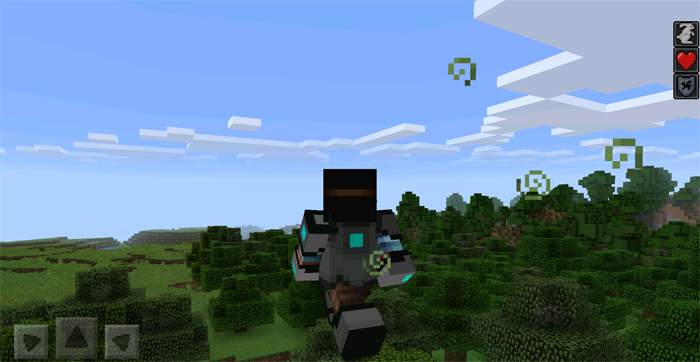 [download label="Download Mod (MCPE DL)"]http://mcpedl.com/wp-content/uploads/2015/06/ExoSuits.js[/download]