This mod turns the bow and arrow into a very powerful weapon as it can be used for firing explosive arrows. It is used just the same way as the ordinary bow but the difference is that shooting causes explosions. It's a great tool for building as it allows you to remove a large chunk of area much quicker. But it is also an incredibly powerful weapon against monsters as it does more damage than an ordinary bow.
Creator: User removed
Do you need to clear some space? Get the bow from your inventory or craft it (same recipe as before) and then fire off some explosive arrows. It's much easier than having to deal with TNT or to remove the blocks by hand.

Fire some arrows at the gate of an enemy's castle and walk straight into it. It has never been easier to blow up things than now.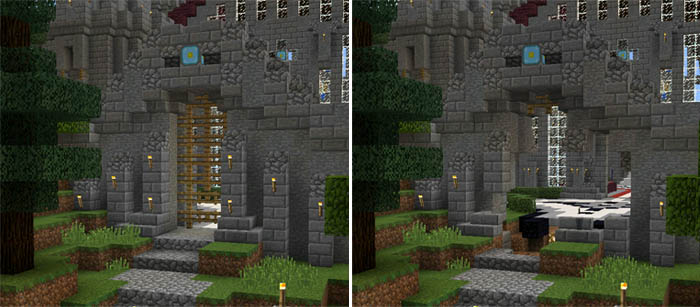 Important: This mod requires version 0.16.0 beta (sign up here) or above of Minecraft Pocket Edition.
Sign up for the beta if you are on Android. If you are using another operating system, e.g. iOS or Windows 10 Edition, then you will have to wait for the official release of 0.16.0 which will probably be some time by the end of this month.
Download (Dropbox)
Download (MCPE DL)