This addon makes pigs explosive similar to creepers. As soon they see a player they will quickly make a run for it and if they manage to get close enough they will explode. It definitely adds a more challenging part to the game but it could also be used for pranking your friends. No one will suspect it!
Creator: MinecraftGarage, Twitter Account
How does it work?
Cake is awesome but before eating it make sure there are no evil pigs in your surroundings. Yes, they are now evil and will explode similar to creepers.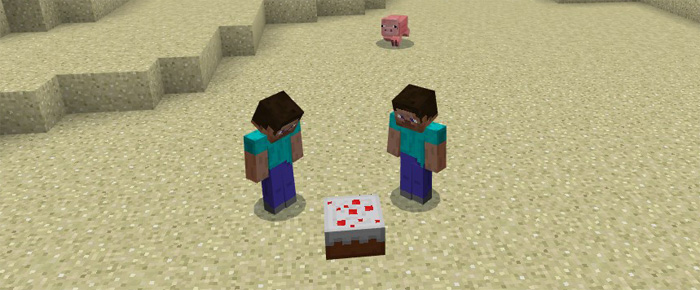 Pigs are hostile and will run towards a player and explode if they get a chance. It doesn't have any blinking light but it will grow a little before exploding.
Looks like one guy got lucky and survived.. but there is no cake.

Pigs can be very sneaky. As they are shorter than the creeper they are more difficult to see and here's one example of what can happen if you aren't cautious enough.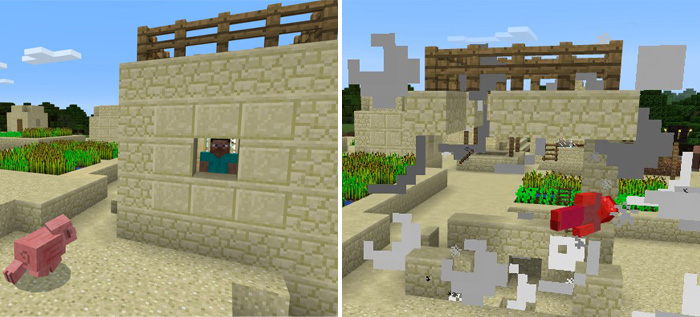 Installation
Activate the pack for a world in-game
You can get a .ZIP file for this addon here!