The Extra Explosives Addon was created to make explosions in Minecraft more fun and much more powerful. It includes behavioral changes for entities (both blocks and mobs) to make them more dangerous. This includes for example an increased power of the TNT block and some changes to an existing villager to make explosive items possible to more easily obtain by trading.
Creator: MattH44, Twitter, Website
How does it work?
The Cleric wears a yellow robe and will now be selling all kinds of different explosive items such as TNT blocks and Ender Crystals. You can find this villager spawning naturally in villages.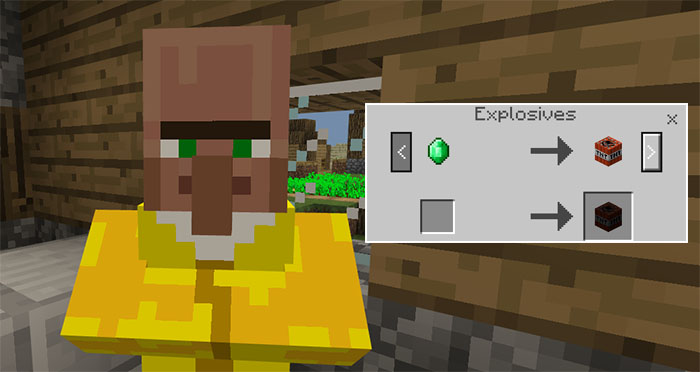 Mob & Block Features
Here is a list of the new features included with this add-on. It changes the behaviors for some mobs and blocks in-game.
Intensified Explosions
TNT
TNT Minecart
Ender Crystal
Lightning
Fire Charges
Creeper Explosion
New Effects
Llama spits TNT
Thrown eggs spawn creepers
Fireworks explode
Thrown snowballs cause fireworks
Arrows spawn End Crystals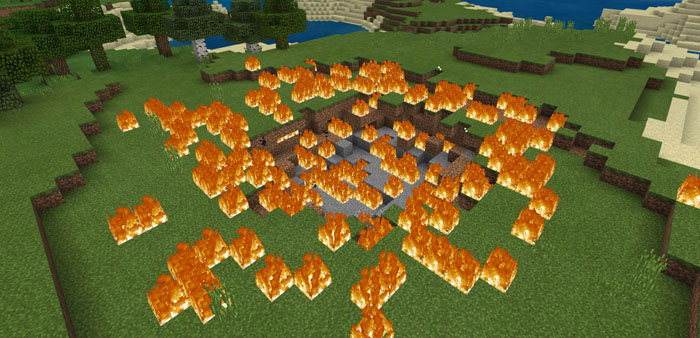 Installation
Activate the packs for a world in-game
You can get a .ZIP file for this add-on here.