This seed has some of the most amplified, rare, and rich terrains. It includes: 1x village, 1x sand temple, 1x ravine, 1x amplified Mesa biome, 1x Mesa biome, 1x orange desert, 1x extreme hills and 1x huge dark oak forest.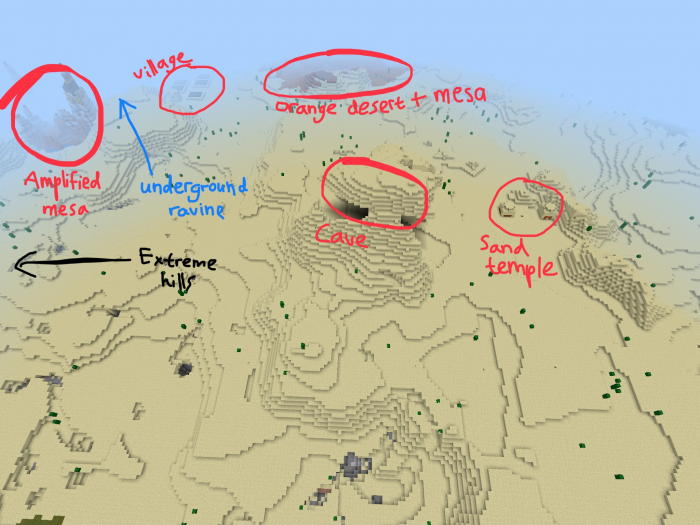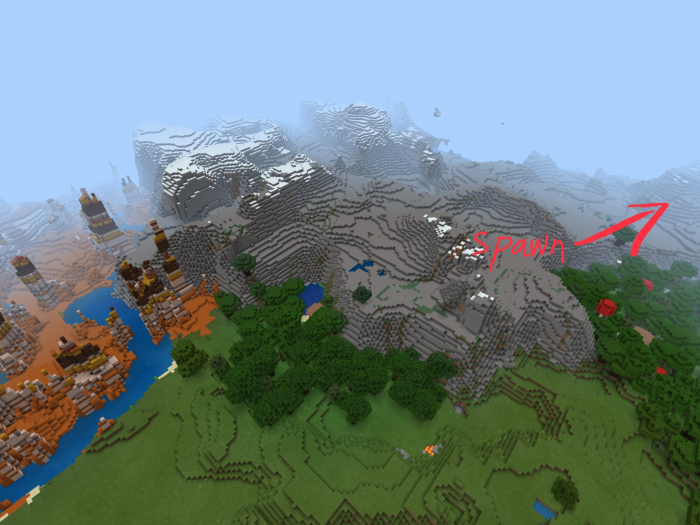 When your player spawns, you need to look around for a extreme hills biome close to spawn (it is near the dark oak forest).
On the other side of the extreme hills biome is what I have mentioned above.
Seed ID
-1923191326