Hide n Seek is a popular minigame for multiplayer games. But this map, in particular, has a twist to it which makes you be able to select a camouflage skin (stone, obsidian, and a dark gray shadow) 
Extreme Hide and Seek: Caves Edition is a minigame map where two teams compete against each other. The hiders are supposed to keep themselves hidden for 3 minutes and the seekers are supposed to find the hiders before the time runs out.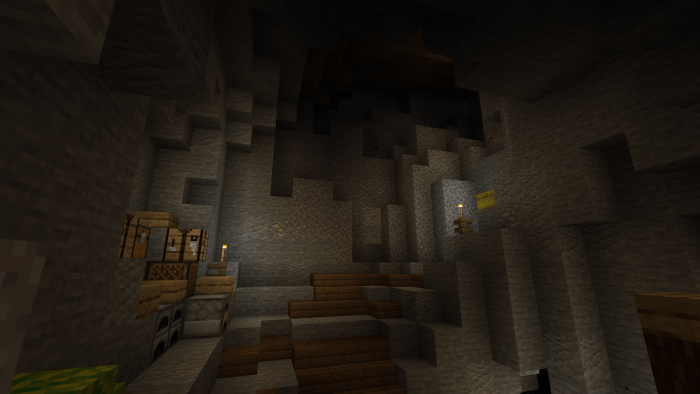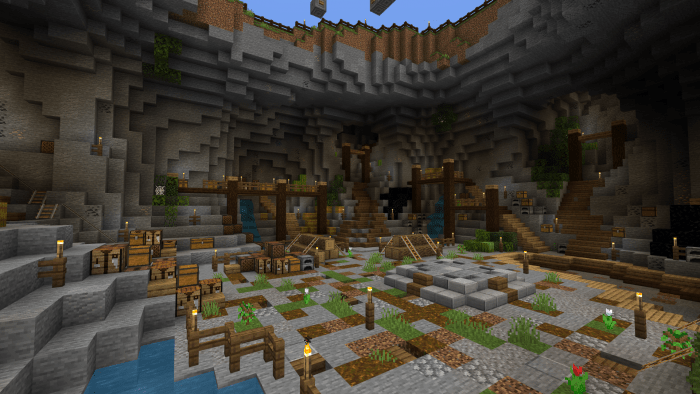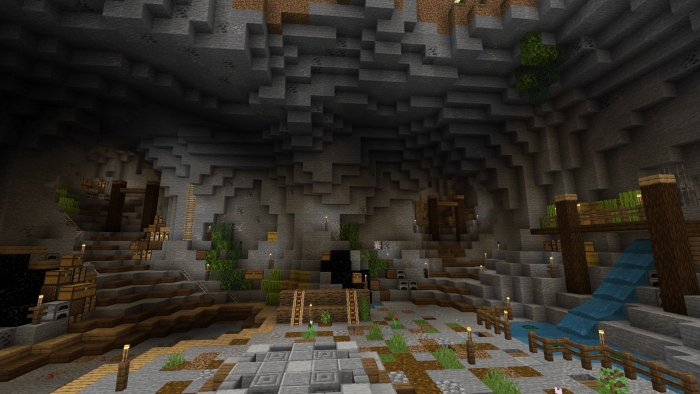 How to play?
To play hide n seek at least two players are required to split up in two teams: hiders and seekers. You can select your camouflage skin and select who will be the seeker or hider.
Hiders will be instantly teleported in the cave where they have to find a good hiding spot.
The seekers will have to wait 40sec while being pushed through the cobweb. But once the seeker reaches the cave it's time to start searching for the hiders.
This cave looks very different from ordinary caves. Lots of additional blocks have been added to add more possibilities for where hiders can hide, plus other walls and grounds are fake they are either ghost blocks, doors, or trapdoors.
 Changelog:
- New Featured Image
- Added more hiding spot!
Installation
For Zip File:
After downloading the file extract the folder then copy the extracted folder to phone(name of the device)/games/com.mojang/Minecraft worlds Then hit paste and that's It! Launched the game and enjoy the Map.
For McWorld File:
After downloading the file click it and it will automatically install it on your Minecraft app have fun and enjoy the map.
How to download in tmearn? Follow this video
www.youtube.com/watch?v=VPn1tqcKfX5Q
Downloads
Supported Minecraft versions
1.12