The Fabulous Mod makes it possible to get a new haircut and style it with several different colors based on your liking. By styling yourself you'll get fab points which can be spent by to kill mobs or get maximum health by eating a special cake.
Creator: UltraPeachMC
How does it work?
Begin by crafting a Mirror (9 glass panes) and then use it once to see your current fab points which currently should be zero.

Craft a Hair Brush (6 iron ingots + 3 pink dye) and use it to add some fabulous hair to your character's skin.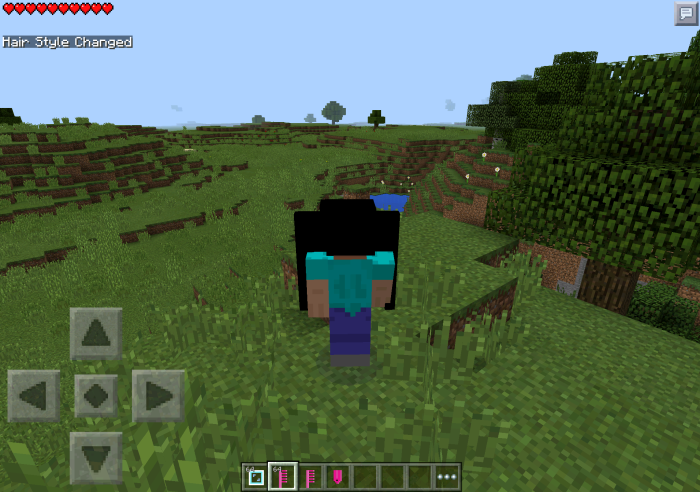 The hair can be dyed to almost any color by using one of the following items on the hair:
Redstone = Pink
Diamond = Rainbow
Emerald = Green
Lapis Lazuli = Blue
Gold Ingot = Yellow
[gallery columns="2" link="file" size="medium" ids="10342,10341"]
To remove the hair and dye it in a new color you can use the Straightener and then apply the hair again by using a hair brush. Different dyes give different fab points.
The Fabulizer is a weapon which when used to hit an enemy with will make it disappear. The weapon will work on any kind of mob or boss and some fab points will be removed everytime used.
The next item which you can craft and use if you've got enough fab points is The Fab Cake. Eating the cake will remove 3 fab points but heal you to maximum health.
Item IDs & Crafting Recipes
Mirror (409) - 9 glass panes
Hair Brush (410) - 6 iron ingots + 3 pink dye
Fabulizer (411) - 3 diamonds + 6 pink dye
The Fab Cake (412) - 8 pink dye + 1 cake
Straightener (413) - added to your inventory when you use a hair brush