Tired of looking at those grainy pixelated paintings? Can you even understand what it is you're looking at? With this texture pack, you can spice up your world with paintings everyone knows and look smart too. Show it off to your friends and make them jealous.
It's time that the painting textures get redone. With the Famous Paintings Texture Pack, you can actually understand what exactly you're looking at, as the resolution has increased from 16×16 to 128×128, making it 64 times the resolution!
This pack also substitutes all 26 paintings with those which may be very familiar to you, such as Mona Lisa, the Scream and many others that are widely recognizable.
Your friends will be impressed about paintings that you didn't actually paint. Hurrah!
Now here's the complete gallery–
—
4 by 4 blocks (512×512)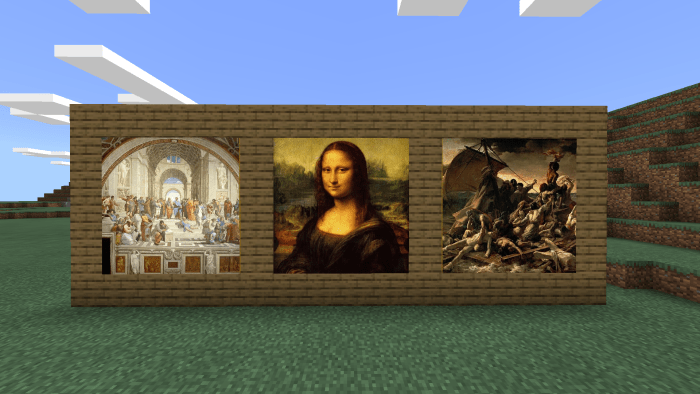 —
4 by 3 blocks (512×384)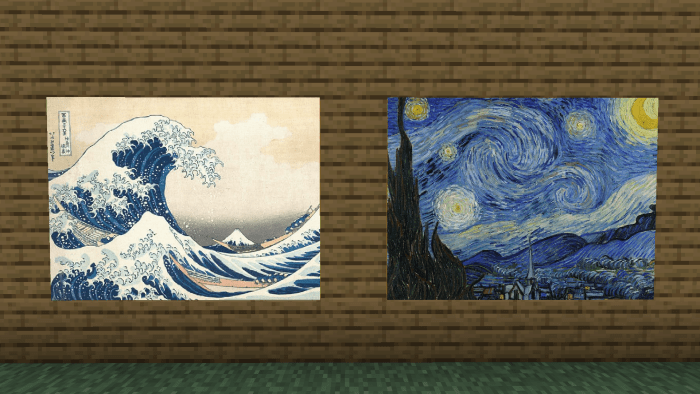 —
4 by 2 blocks (512×256)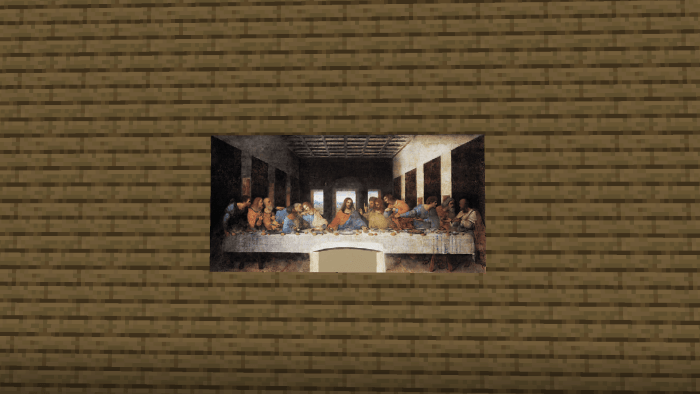 —
2 by 2 blocks (256×256)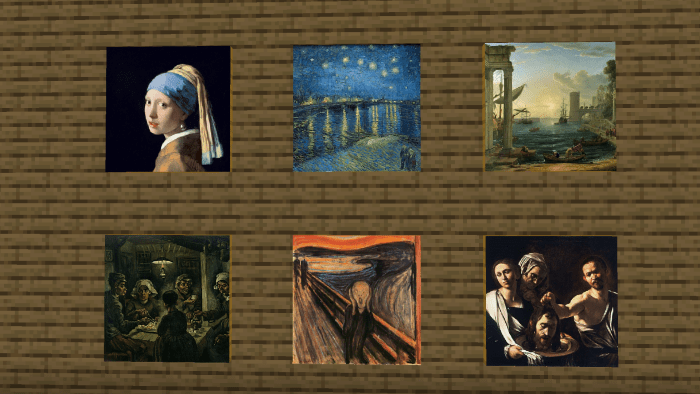 —
1 by 2 blocks (128×256)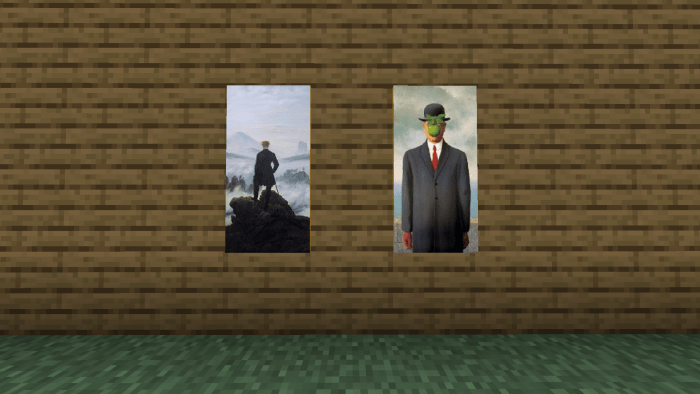 —
2 by 1 blocks (256×128)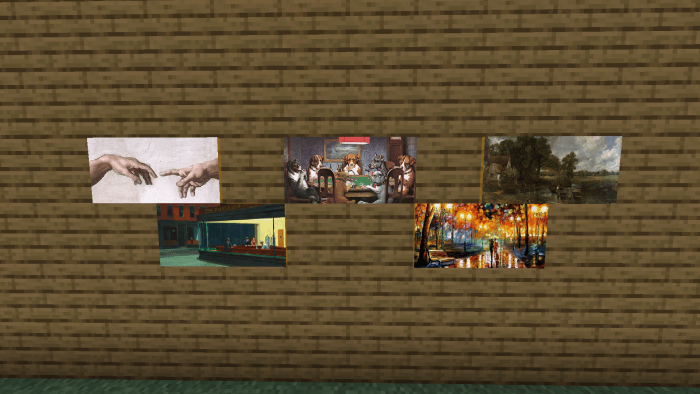 —
1 by 1 block (128×128)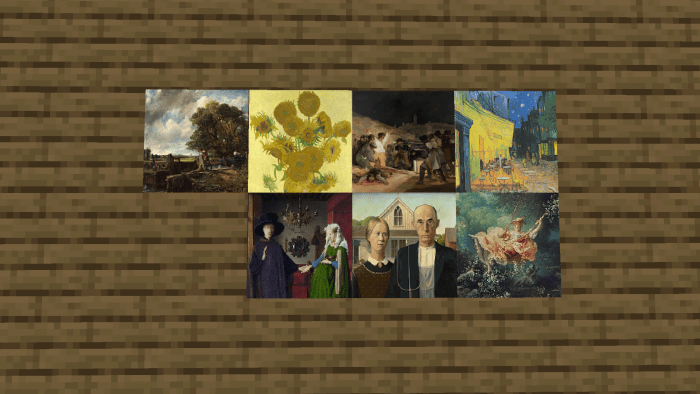 —
Just to be clear, these paintings are creative commons, meaning that they're so old that they aren't copyright and can be reproduced in any way. You won't get in trouble downloading this.
Anyways, thanks for checking this out and enjoy the download. Please leave suggestions and I will consider making more packs like these. I also have plenty of other stuff to download if you want to check that out. Thanks for reading and enjoy!
Installation
Downloads
Supported Minecraft versions
1.12
1.13
1.14
1.15 (beta)
1.16
Resolution
128x