Fantasy Islands is perfect for exploring with your friends, as it is very large and there are lots of things for you to do. From exploring the restaurants or hotel to riding one of our many rollercoasters, Fantasy Islands is a world that is full of fun.
Fantasy Islands is a medium sized theme park with several fun areas worth exploring. Each area is themed around a different topic and they include Roald Dahl, The Lord of the Rings, Castle, Pirates and Horror. It's really a great mix of everything compressed in one theme park. Some other cool things checking out are the daily fireworks shows, a hotel with themed rooms and five restaurants.
Xanerth has now arrived at Fantasy Islands, with 3 new coasters, 2 flat rides and our tallest ever ride – Interstellar!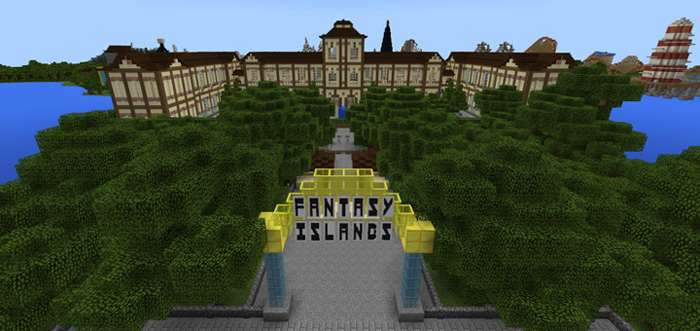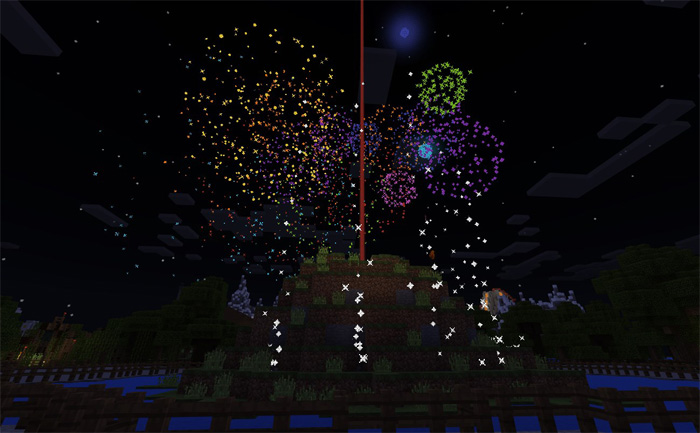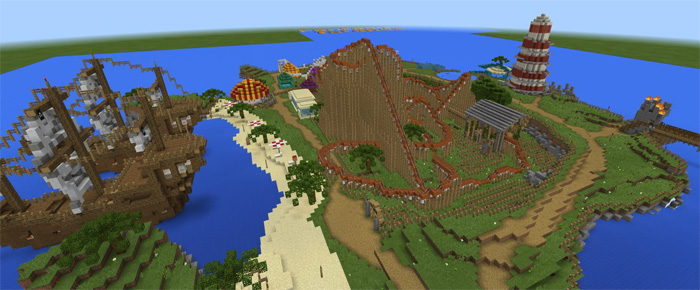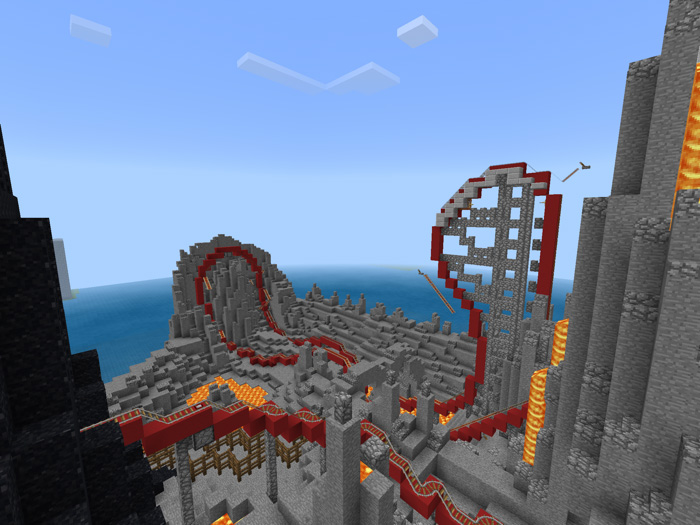 Trailer
- Updated Twisted Curse
- Added Skull Mountain
- Added Sea Splash
- Updated Treasure Hunter
- Updated Rum Cove
- Minor bug fixes to Rum Cove
- Reliablility inmprovements
- Added in .mcworld download
- More bug fixes
- Fixed problem with .mcworld not downloading
- Updated Dragonspire Keep
- Rebuilt Mystical Adventure
- Rebuilt Aqueous
- Added The Alchemist's Tower
- Added the Dragonspire Keep Hotel
- Added The Dragonspire Keep Love Show
- Full revamp of the hotel
- New hotel restaurant
- New money system
- All rides are now trackless
- New entrance plaza
- Continued closure of Dahland
- Added the Dahland closure commemorative fireworks display
- Closed Dahland
- Added Xanerth
- Opened Ascension
- Opened Interstellar
- Opened Crystal Falls Island Tours
- Opened Rampage
- Opened HyperDrive
- Began preparations for Islands of Screams 2019
- Bug fixes due to changes to minecart friction
Downloads
Supported Minecraft versions
1.11