There is an old house in the woods. People say there is a big treasure in that house, but a ghost doesn't let anyone to enter. And you don't believe the superstitions of the people and as a result you decide to enter that house…
Hide from Him!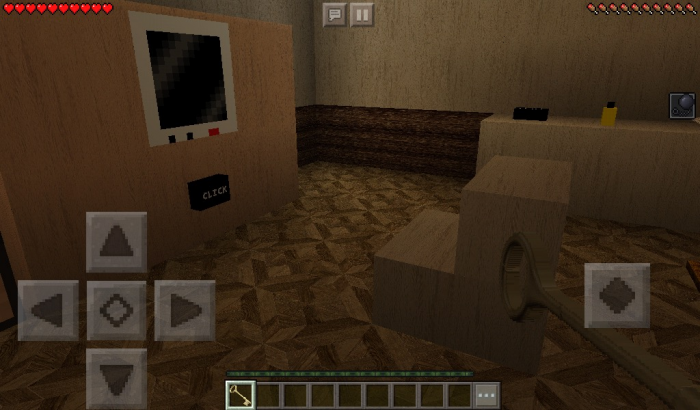 Be careful. You are not alone.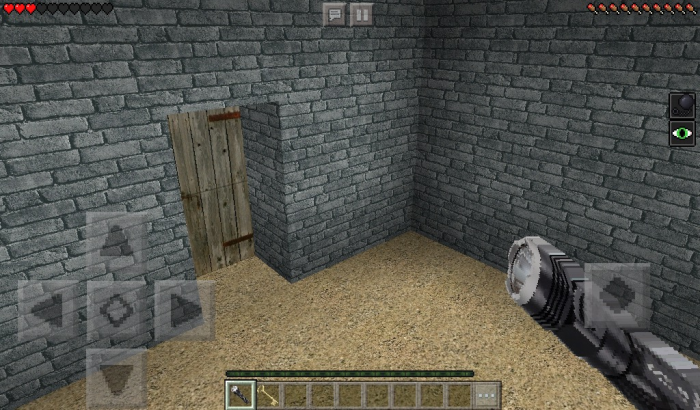 He Always Watches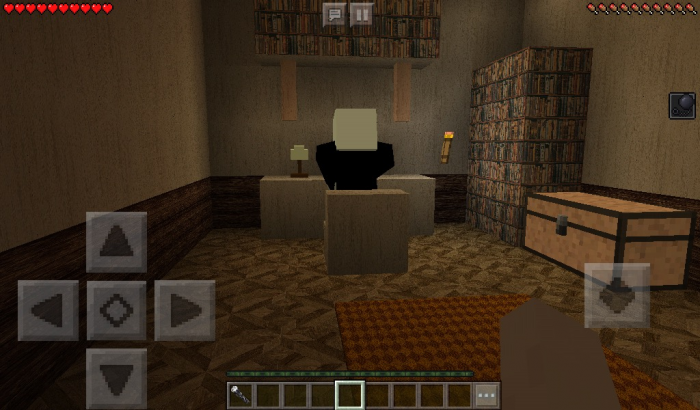 He just wants to play a game…


Find Hidden Messages
Credits
AshishX for publishing
Last Warning for creating
Connections
Available At:
Minecraft Hub : https://minecrafthub.com/pe/map/fear-by-last-warning
planetmcpe : https://www.planetmcpe.com/mcpe-maps/677-map-fear-horror-by-last-warning-110.html
Modmcpe: https://modmcpe.net/karty-dlya-minecraft-pe/2104-karta-fear-horror-by-last-warning-dlja-minecraft-pe.html
Warning
This map contains loud noises and jumpscares and spoilers for Steve so play it at your own risk.
Rules
No hacking
No breaking
No making
It is a horror game so play it at your own risk.
Exclusively on mcpedl

Trailer
Update Trailer
What's New in v1.0.7
-Introducing The Messages Update!
*Find hidden messages in the house
-Fixed and added youtube eastereggs 
What's New v1.0.6
Added Support For 1.15
A lot of bug fixes
fixed glitches like some eastereggs not visible
A huge update! 
I've added an exclusive on mcpedl pic in the map and the thumbnail since it's getting better and all mcpedl content creators should try it
added more Youtubers eastereggs
upgraded tree house 
Removed Some Eastereggs 
Added One New Room
Paintings Of Youtubers has eastereggs who played my map is now around the house
new generating room
secret passage way near The Secret Grave
etc.
Added New Picture With Background
Bug Fixed And Texture Gltch Fixed
3 new eastereggs added want a hint?
a. Behind The Shed In The Start
b. On Top Of Your Car
c. Behind A Tree In The Start
Finally Fixed Textures Bug And Now is Running Perfectly And Now I Added 3 More New Eastereggs
want a hint on those?
Behind the Shed Where You Start
On Top Of Your Car
Behind A Tree In The Start
Added Support For 1.14 with bees hooray 
the map has 3% changes
Gotta Bee-Scary
Added Trailer
Remade Connections
Made myself fall out of my chair
Guess Who's here...That's Right Baby Monster Out Of His Grave But Where is he?
added a few more rooms and changes
Made Steve to scare the bugs away and get smashed by his clone but friend...The Baby Monster
*few textures changed*
*few bug fixes*
*glitch fixes*
if u are still getting bugs please say them down in the comments
Nothing to see here just smashing some bugs
for the best experience
Added connections on description and....?
hmm what could it be...? 
The Second Easteregg has been added and it is from a horror game of robots moving but this one looks like noodles with a bear head and eyes around him with one eye
Showing all winners at descriptions and There is an upcoming multiplayer version of this map.... I guess
Updated the name from Fear to F.e.a.r cause I noticed there is another map with the same name
new gameplay video by RageElixer (thx so much)
Added a trailer and some bug fixes and added a easteregg to find out our upcoming best map yet. HERE IS A CLUE the easteregg is St.v. W.t. Glo.i..g e..e.
More information added
for this submission 
ok?
and thx for playing this map
i added some more description here
and a few bug fixes
Installation
There are 2 *Download here* options
one of them shows [zip] so you can uncompress it and play (recommendations for iOS 13 & iPadOS 13)
the other one shows [mcworld] and one click it let's you play...
And If You Find Bugs Comment The Bug Down Below
Downloads
Supported Minecraft versions
1.14
1.15 (beta)
1.16 (beta)