Get yourself one of the best looking cars on the market in the Minecraft universe. This add-on replaces one of the mobs in-game with a Ferrari 458 Italia which is a mid-engined Italian sports car. It's much faster than any donkey or horse can run so there's really no reason why you wouldn't like this car upgrade. It's a really well designed vehicle with lots of nice details (and especially the screen on the dashboard).
Creator: Gona, Twitter Account
How to drive the car?
The car have two seats but it's only one player which can drive it at a time. You enter the car similar to riding a horse.
It replaces the witch.
iOS / Android: Long press on the vehicle and press Drive
Windows 10: Right-click on the vehicle to enter it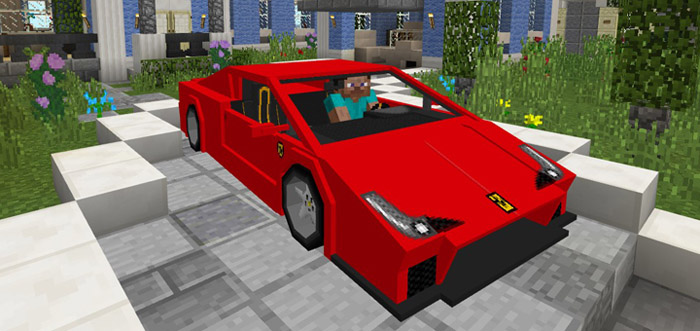 Hold a key (carrot on a stick) in your hand to start driving and then point in the direction which you want to go.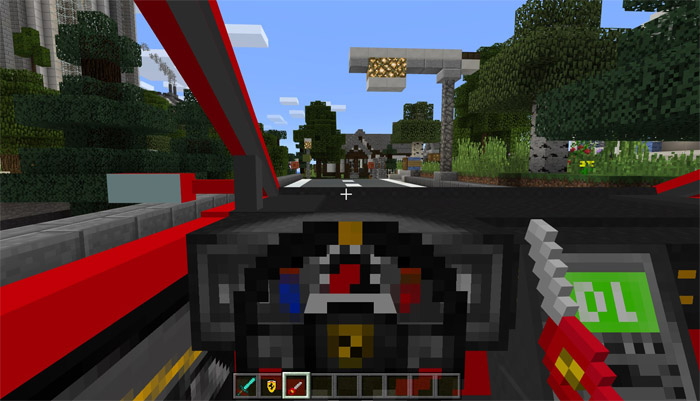 Here are some nice shots of the vehicle.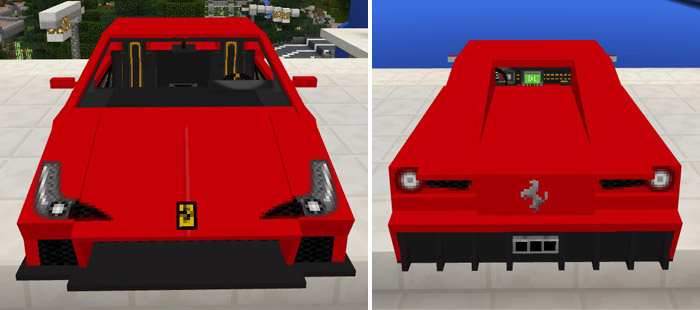 I really like that screen!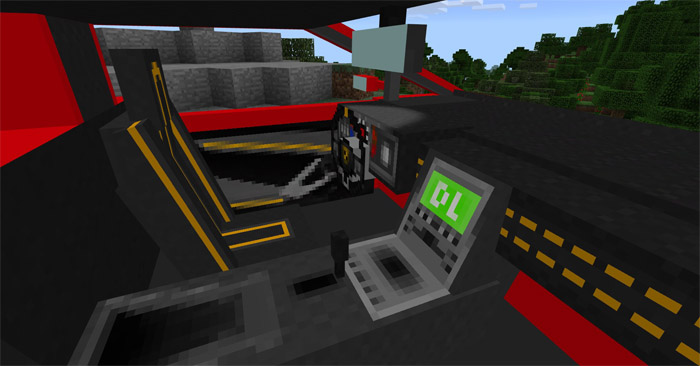 The car also got 27 available slots which can be used for storage.
Installation
Activate the packs for a world in-game