The artifact that kills everything – the Final Sword Addon is here! Do you want a sword that can kill everything? Then this addon is for you! Final Sword can be made in survival mode!
Final sword has 11 stages, 1000 damage in the first stage, 1000 damage per upgrade, and 9999999999999999999999 damage in the 11th stage!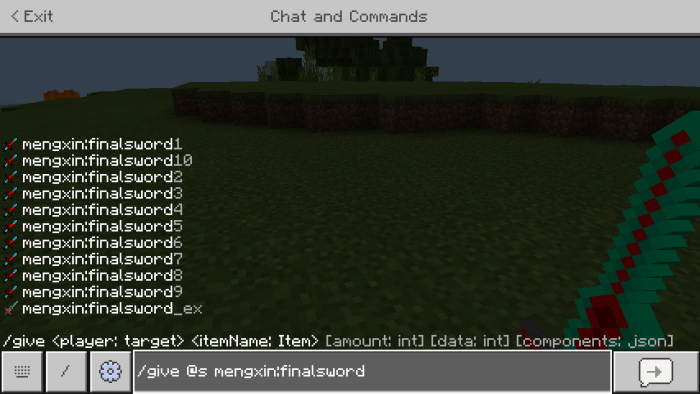 Diamonds are a custom entity that does not replace projectiles in Minecraft
The material of the diamond projectile is your resource kit. When you install a resource kit that changes the diamond, the appearance of the diamond will also change!
Synthesis of final sword from 4 diamond blocks and 1 dragon egg!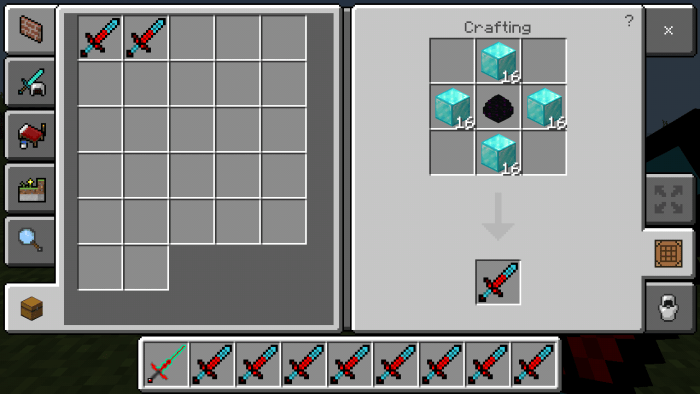 Final sword can be upgraded and requires 4 diamond blocks!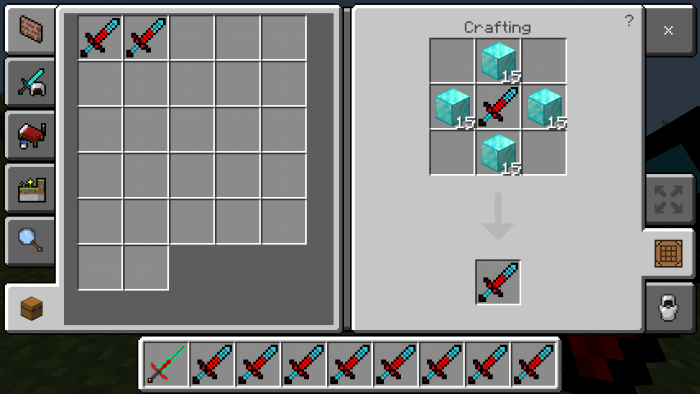 Upgrading to phase 11 requires eight diamond blocks.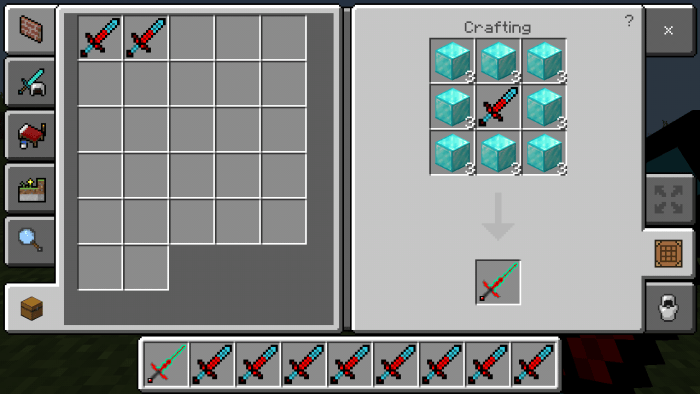 The 11-stage final sword will keep players alive and your blood will disappear!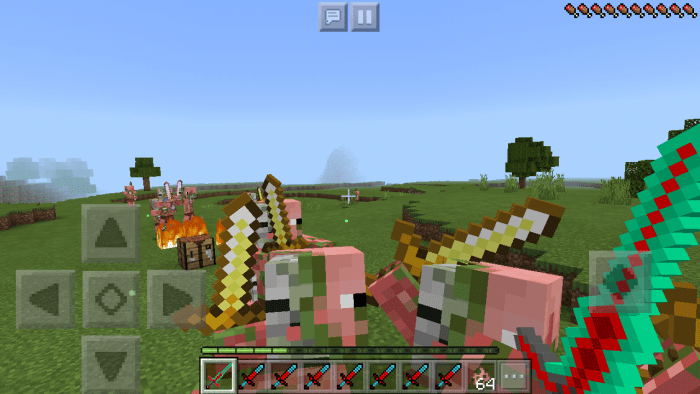 Long press and hold the screen to launch diamonds!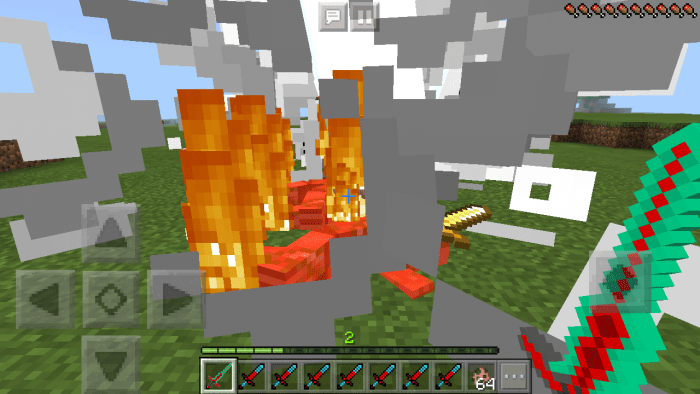 Because I am a Chinese player, the profile is written with a translator, please forgive me if there is an error
So, try downloading it? !
Now final sword's diamond thrower no longer hurts the player
Give undead power to players holding final sword 
Installation
Please remember to open the experimental gameplay! 
Downloads
Supported Minecraft versions
1.12
1.13
1.14